We're starting to see storms fire up in west Texas and Oklahoma which will progressively move eastward across northern Texas later this evening. These storms will likely bring heavy rains, hail and tornadoes to the warning area below, including Dallas-Fort Worth complex. Conditions could get pretty nasty.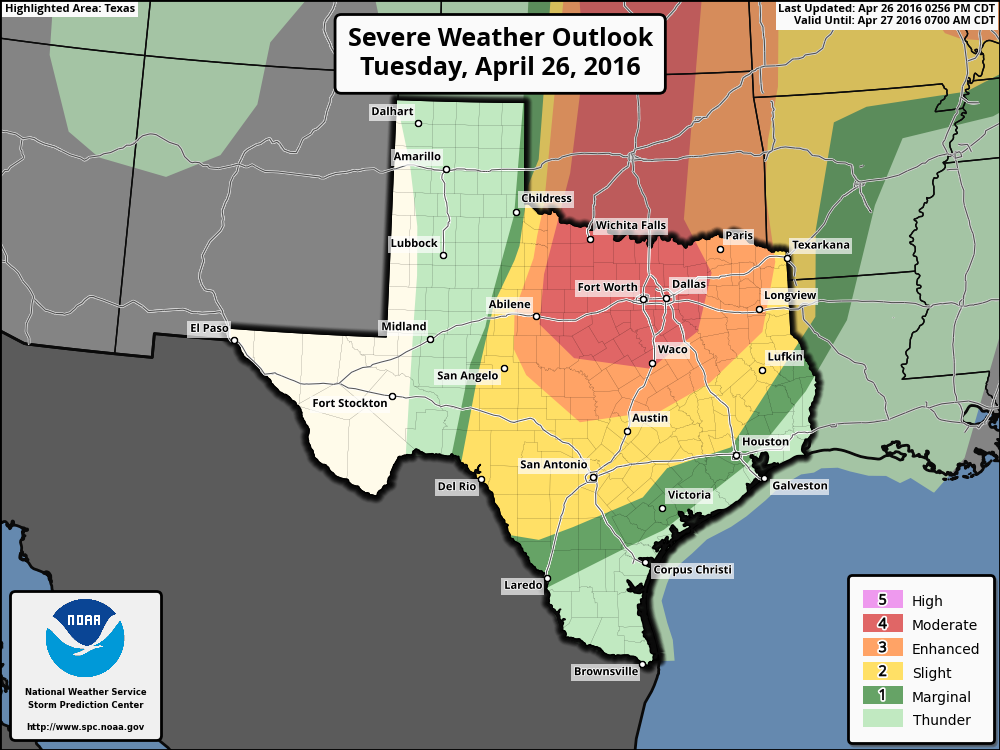 What does all this mean for Houston? After midnight we could see the southern edge of these storms move into the Houston metro area on Wednesday morning. Some forecast models show a capping inversion holding over the region, a nose of warm air above the surface, that would limit convection. Others show this cap breaking, which would allow for more rain and stormy weather. This uncertainty complicates the forecast.
Right now the best guess remains about 0.5 to 2 inches of rain for most of the area, with the heaviest precipitation north of Interstate 10. If the cap breaks some areas could see more rain, but we'll be aided by the fact that any heavy cells that develop should keep on moving to the east-southeast. Although the storms won't have the energy they will over north Texas, we also can't rule out some hail and a few isolated tornadoes as the system moves through, although it's far from clear we will see severe weather.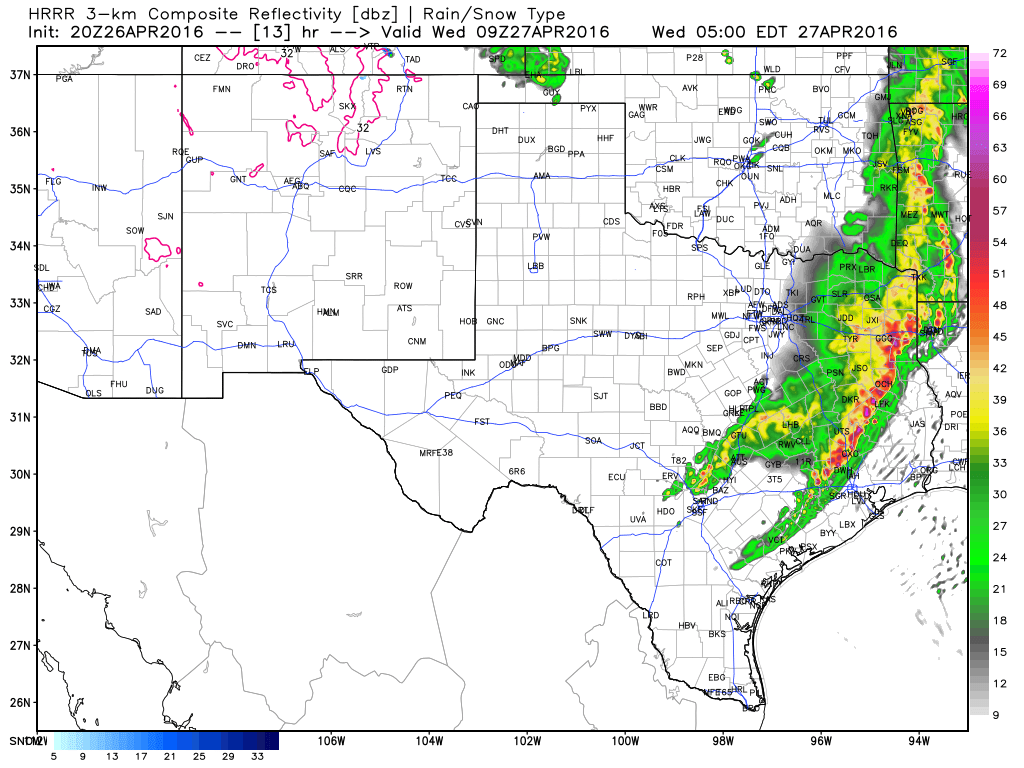 As for timing, right now I'd guess anything that's going to move into the Houston area will do so between about 3am and 10am CT. This means you'll want to check a forecast before leaving the house on Wednesday morning to see what conditions will be like. I'll try to have a new post up by 6am Wednesday morning.
We'll see some clearing Wednesday afternoon, and lower rain chances Thursday, before we have to concern ourselves with the possibility of heavy rain later Friday and Saturday.
Posted at 4:50pm CT Tuesday