After a very warm first three weeks of November this year Houston plunged into the mid- to upper-30s on Sunday morning. For the first time this season it really felt like winter out. Highs today will only be in the mid-50s.
With clear skies and dry air, conditions tonight will favor even colder weather, with a freeze likely for northern parts of the metro area. Here's where the National Weather Service believes that is most likely to occur: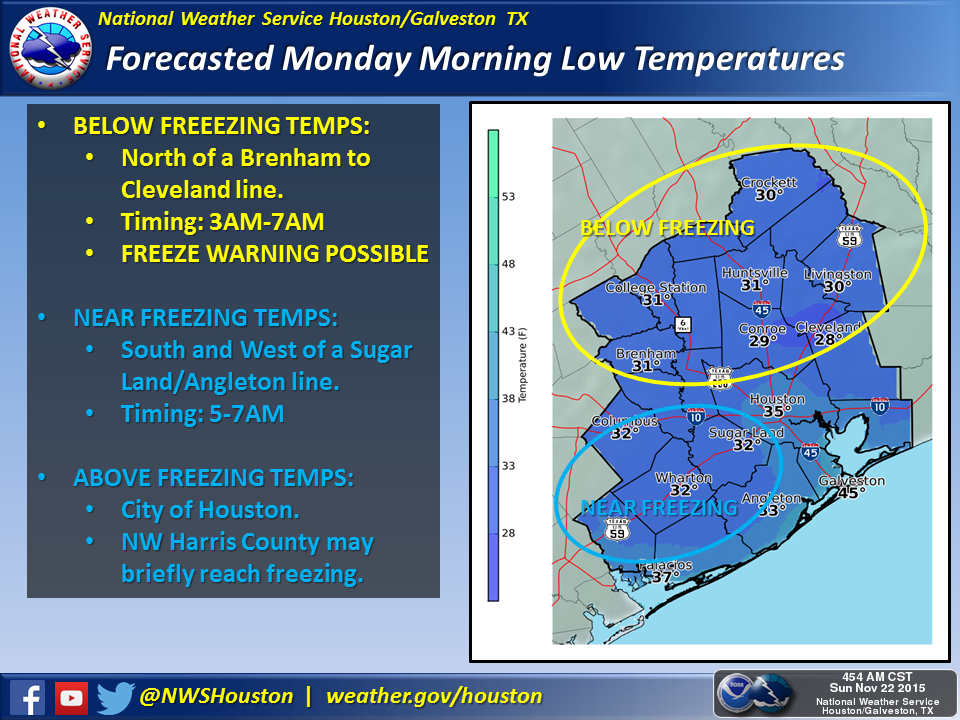 Essentially temperatures on Monday could be 3 to 5 degrees cooler than on Sunday morning, and a freeze warning is in effect for the northern half of the metro area.
Houston will gradually warm up this week, from around 60 degrees on Monday to the upper 70s on Thanksgiving. The holiday should be warm, mostly cloudy, with scattered rain showers. I don't expect most of the area to see much rain, though.
Another strong cold front, and possibly storms, will arrive by Friday or early Saturday, leading to another cold weekend.