Houston's warm and mostly humid—but largely rain-free—weather will continue through the weekend. As a matter of fact, highs may really pop up on Sunday ahead of front that will send us back toward more March-like weather.
Tuesday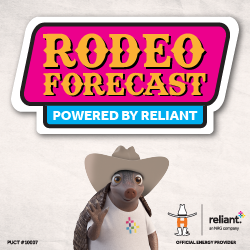 With high pressure in place, and a warm southerly flow, today will be fairly warm with high temperatures in the mid-80s and partly sunny skies. Only coastal areas will remain in the upper 70s. Winds will be light, and generally from the south or southeast.
If you're heading to the rodeo, you can expect mild conditions. Temperatures will be in the upper 70s before the show, falling to the low- or mid-70s with moderate southerly winds afterwards. Skies will be mostly cloudy this evening, and we can expect overnight lows to only briefly drop into the upper 60s in Houston.
Wednesday and Thursday
These days will bring more of the same, which is to say highs in the mid-80s, partly sunny skies, and warm nights. Daytime winds will become a bit greater each day, perhaps gusting to 15 to 20 mph out of the south by Thursday afternoon.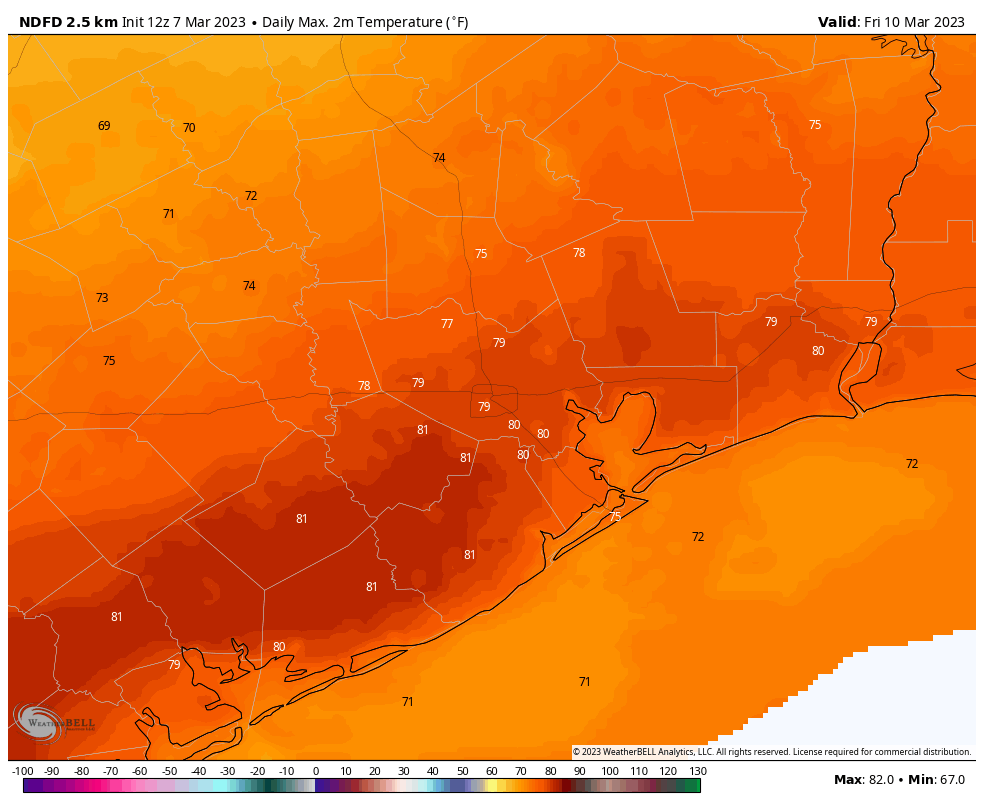 Friday
A weak front will slowly drift down into Houston on Friday morning, but there is some question about how far it will progress. At this point, I think it has a decent chance of reaching the coast, in which case we will see some slightly drier air. (There looks to be little likelihood of rain with said front). In any case, Inland areas may only see highs in the 70s on Friday, with the coast being a little warmer. Low temperatures on Friday night may drop into the low 60s.
Saturday and Sunday
To be clear, the weekend forecast remains in flux. But what I think will happen is that the area may see some lingering dry-ish air from the front, but the onshore flow will be pushing back into the area. Accordingly we should see high temperatures in the ballpark of 80 degrees with a fair amount of sunshine. In terms of warmth, Sunday could be fairly hot. This is because we're going to see a more westerly flow, and this probably will make temperatures pop up into the upper 80s.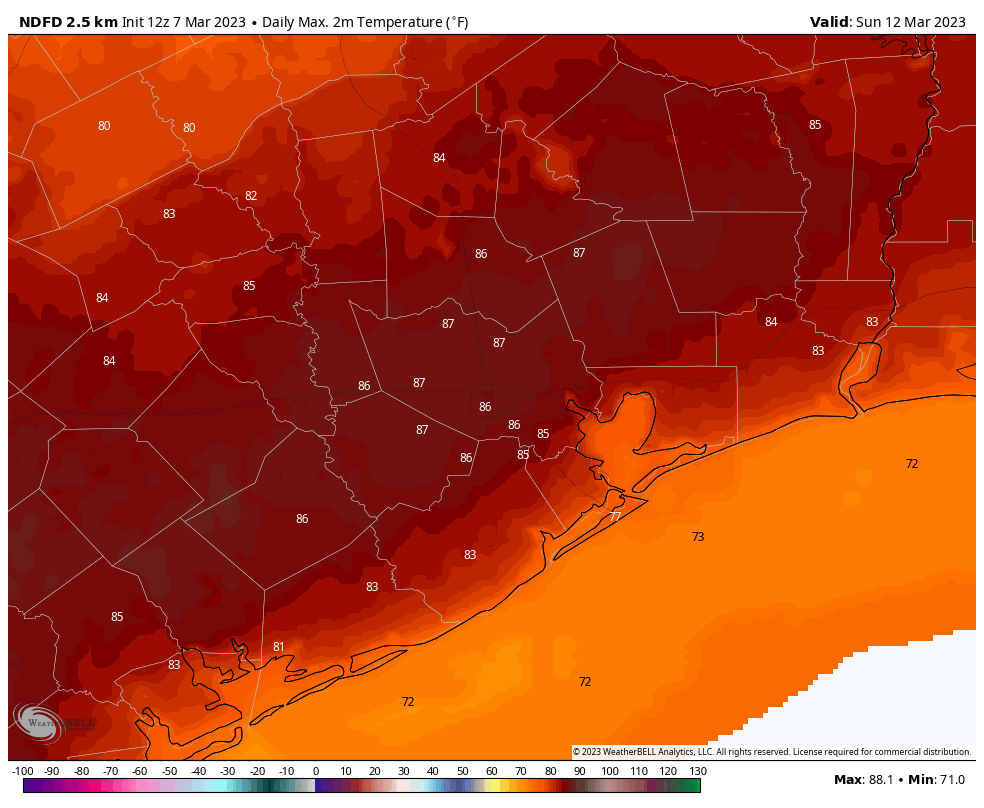 Next week
Some sort of stronger front will arrive by early next week, likely on Monday. This should set the stage for a few days in the 70s, with overnight lows in the 50s, or thereabouts. In other words, it should feel a little bit more like March, rather than late April or May. Rain chances may start to perk up toward the end of next week, which would be a welcome development for our drying grounds. I'll have more on that tomorrow.