Temperatures are notably warmer this morning, with lows ranging from about 60 degrees well inland to the upper 70s along the coast. We'll now remain in this warmer, and largely rain-free pattern, for about a week. Our next front will not arrive until next Wednesday or Thursday.
Wednesday
Winds will be light today, out of the east at about 5 mph. And with slightly lower pressures over the Gulf of Mexico we may see the development of a few more clouds. This will lead to a partly sunny day, with highs in the mid-80s. There may be a few, brief-lived showers east of Houston, but the vast majority of the region should see no rain at all. Low temperatures tonight will drop to around 70 degrees.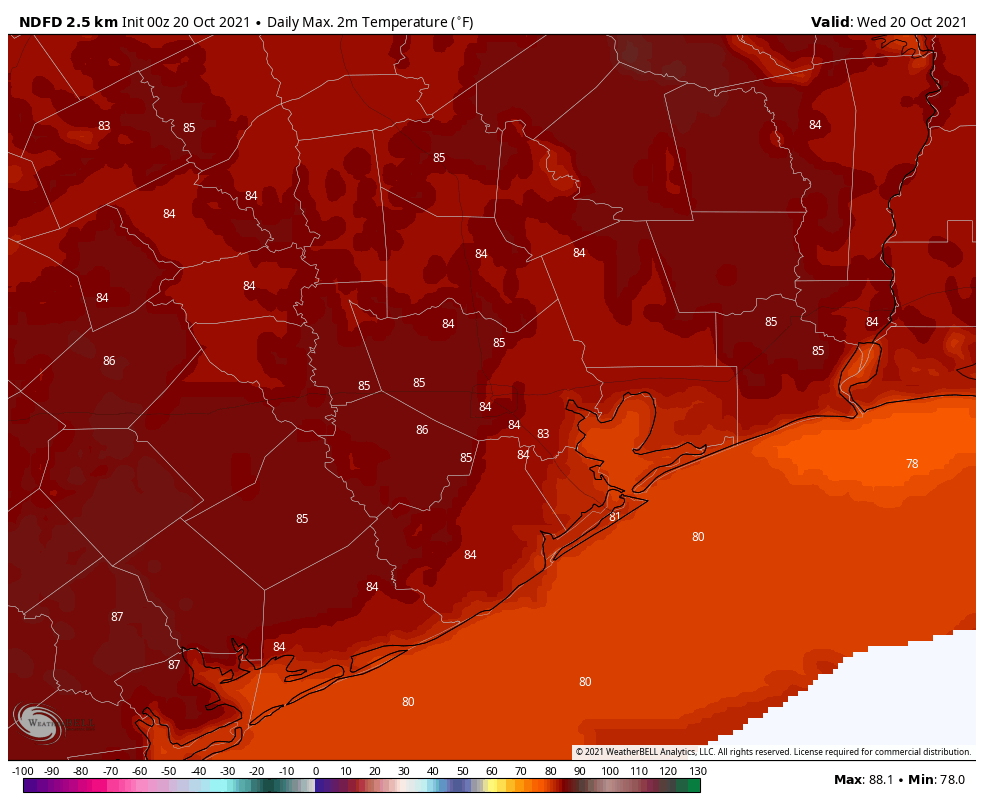 Thursday and Friday
Both of these days should see mostly sunny skies, with highs in the mid- to upper 80s. Rain chances will be near zero with light easterly winds. Overnight lows will be around 70 degrees.
Saturday and Sunday
Our mostly sunny weather continues into the weekend with only slight modification. In response to departing high pressure, winds will turn more southerly, and increase to 10 to 15 mph with some higher gusts. This will bring a 10 or 20 percent chance of showers into the forecast each day, but for the most part I'd expect sunshine and highs in the upper 80s. A good weekend for the beach in late October? Why not.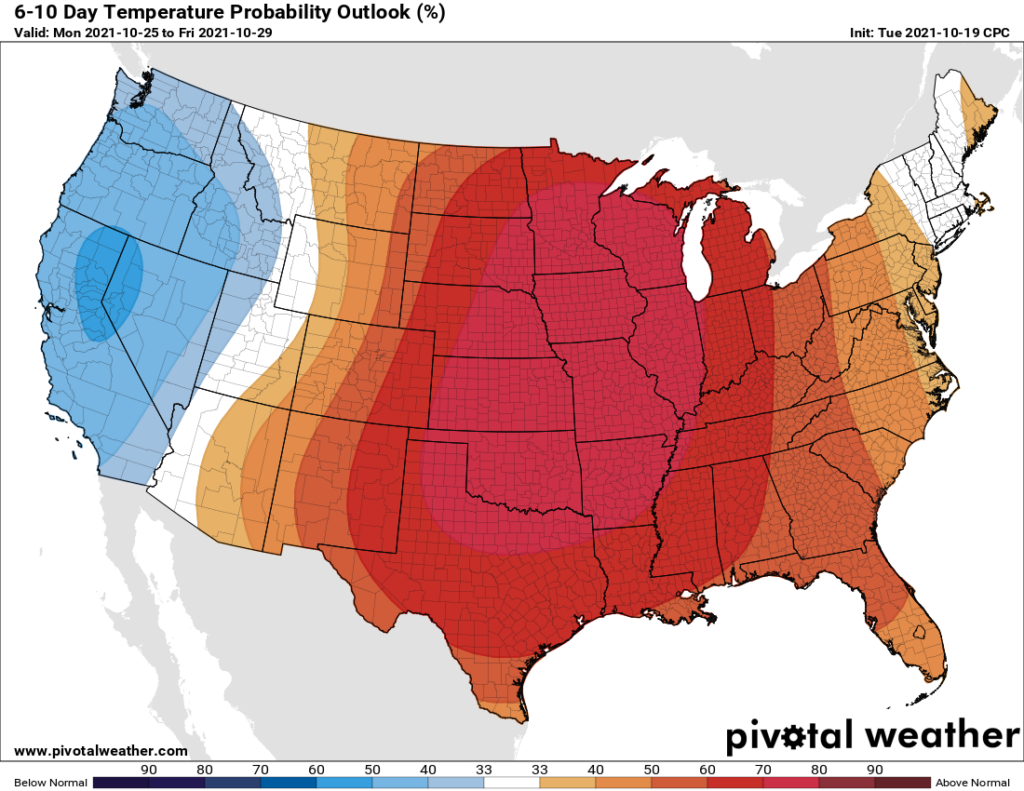 Next week
Warm weather, with a mix of sunshine and clouds, continues next week. Rain chances start to nudge up on Tuesday and Wednesday ahead of a cold front that should arrive later on Wednesday or Thursday. It's still too early to have much confidence in the details, but we should see some significantly drier air and cooler nights.