Good morning. We're seeing widespread fog this morning as the air temperature near the surface has fallen to the dewpoint temperature, meaning humidity is 100 percent. This so-called "radiation" fog also requires calm winds, and there has been virtually no wind over night. It should fully dissipate by around 9 or 10 am this morning. Please note, in case you missed it, we published our Winter Outlook on Wednesday.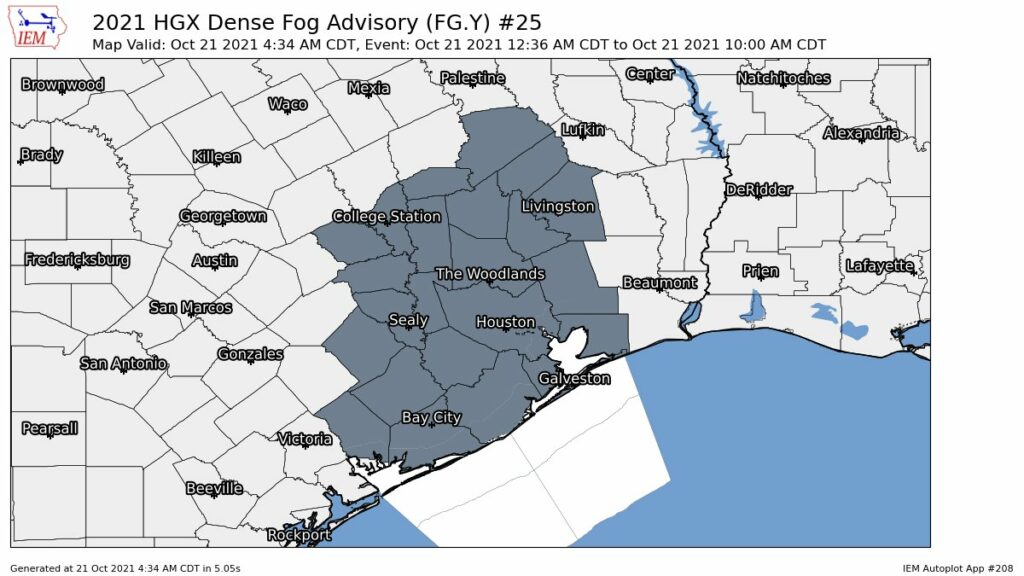 Thursday
After the fog dissipates we'll see partly cloudy skies this morning, turning mostly sunny this afternoon with light winds. Highs will reach the upper 80s for most areas. Rain chances are less than 10 percent. Low temperatures tonight will fall to around 70 degrees in Houston. With calm winds again, we could see more patchy fog.
Friday
A very similar day to Thursday, with temperatures perhaps a degree or two cooler during the daytime.
Saturday and Sunday
Winds will become more pronounced from the southeast this weekend, and this will do two things. It will drive up humidity levels somewhat, and it will introduce enough moisture into the atmosphere for about a 20 percent chance of rain both days. Any showers that form will be fairly short lived. Otherwise we can expect partly to mostly sunny skies this weekend, with highs in the mid- to upper-80s.
Next week
The start of next week will be warm and muggy, and conditions will remain so until a cold front arrives. The timing of all this is not yet set in stone, but the front will likely push through some time on Wednesday. Rain chances will increase ahead of, and along with the front, and this should set the stage for more pleasant weather to end of the month of October.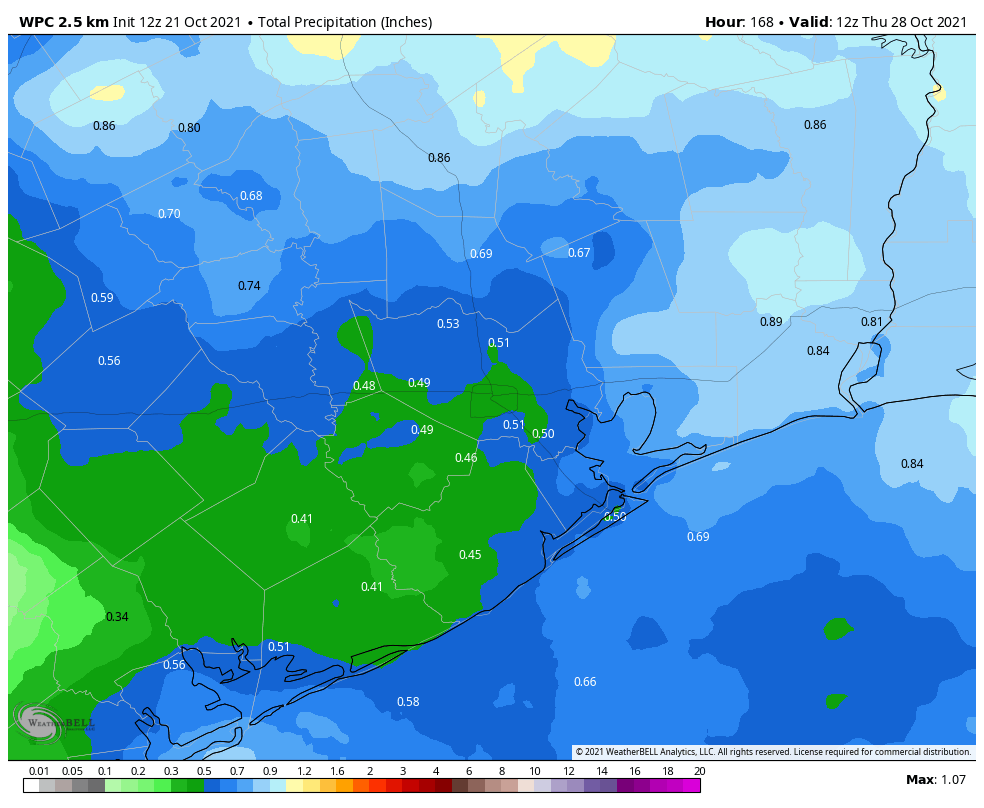 Halloween
We are still 10 days away from Halloween, so the forecast is about as solid as a Peeps marshmallow candy. (Incidentally my brother-in-law once found a post Halloween sale on these selling 100 boxes for $1. Such a price would still be too high for me.) Anyway, the effects of the front will probably be fading by Sunday, October 31. My guess for weather on Halloween, then, would be highs somewhere in the low- to mid-80s, and temperatures in the upper 70s around sunset at the trick-or-treating hour. So it could be rather nice, but again, take a 10-day forecast with a grain of salt.