Very warm, moist air in combination with a relatively colder air mass is a good recipe for fog, and that's just what we're going to have the next couple of days until a cool front moves through Friday. A dense fog advisory is in effect until 10am this morning, and even by then some areas may be slow to clear. Also, after the forecast, I discuss why our weather has been Seattle-like of late.
Wednesday
Temperatures are considerably warmer this morning, with overnight lows settling into the upper 50s and not falling any further. After the fog dissipates later this morning, or by noon, it will reveal—you guessed it—more cloudy skies above. Some light scattered showers will also be possible as high temperatures generally climb into the low 70s.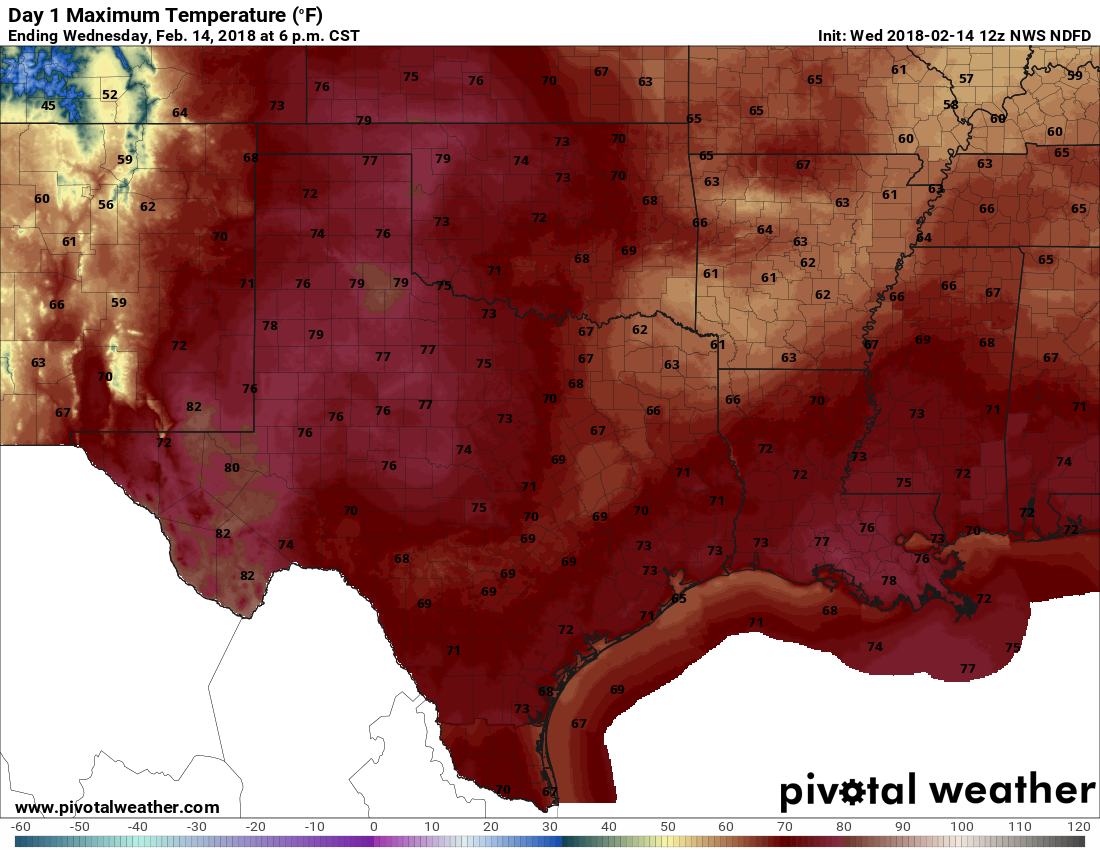 Thursday
Expect another warm night, and this time low temperatures probably will only fall into the 60s. We'll see more fog developing during the overnight hours, especially along the coast, where it probably will continue to play havoc with maritime activities. A chance of light rain will remain before noon, but I still have some hope that the region will see clearing skies later in the day. I'm hoping for some sunshine and highs in the mid-70s. Enjoy it, because this will probably be the only sunshine for awhile.

Friday, Saturday, and Sunday
The one bit of good news in today's forecast is that the weekend outlook is finally coming into better focus—even if the forecast is pretty lousy. Thursday night and Friday will again be warm, and highs Friday should climb into the low 70s under mostly cloudy skies. Again, we'll see a decent chance of mostly light rain showers. A cold front will then move through later in the day, probably the early evening hours or so. Lows Friday night should fall into the upper 50s.
This front will not clear things out, however, which I'll discuss below. Rather, Saturday and Sunday should see continued rain chances (overall accumulations are not too great, probably less than an inch this week for most areas), and cloudy skies to go along with highs in the 60s and lows in the 50s. The onshore flow resumes Sunday so early next week looks warmish again, with prospects for sunshine pretty low for awhile.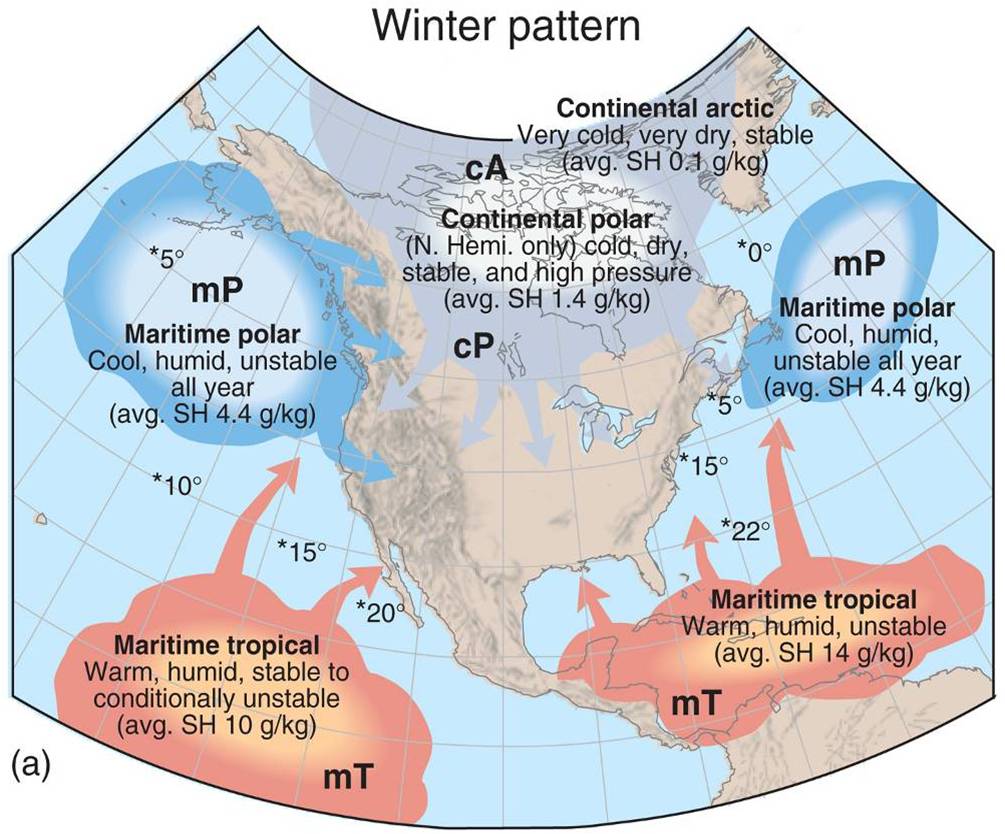 Why is our weather an ugh-ly gray mess?
The big-picture reason is that the last couple of fronts we've seen (along with the one moving in Friday) originate more from the Pacific Ocean region to our west-northwest, rather than the really cold fronts we saw earlier this winter from Canada and the Arctic region (see graphic above). The Pacific air masses moving in more recently have been more shallow, moist, and relatively warmer. This has meant that we don't get as much clearing of skies, and enough moisture hangs around in the atmosphere to form clouds, especially as the fronts themselves stall near the coast and then pull back onshore fairly quickly. I am not at all confident when this pattern will break.