The sunshine broke out on Wednesday afternoon, and this allowed Houston to record its first high temperature of 80 degrees for the year 2018. I joked on Twitter that this probably won't be the last time it happens, but in reality I think Wednesday's high was symbolic. We are in the midst of transitioning from winter to spring.
A lot of people have asked whether we are done with freezes. (My wife, a gardener, especially wants to know). We think so. Typically, the last freeze for central and southern parts of Houston (think Harris County and areas closer to the coast) occurs in mid-February, and for northern areas (think Montgomery, Waller, Liberty) it is late February or early March. This year it seems highly unlikely that the region will see a freeze for the next two weeks, which gets us to March. There are always outliers—for example, Hobby Airport recorded a freeze on April 13, 1940—but the odds at this point favor no more freezes for the winter of 2017-2018.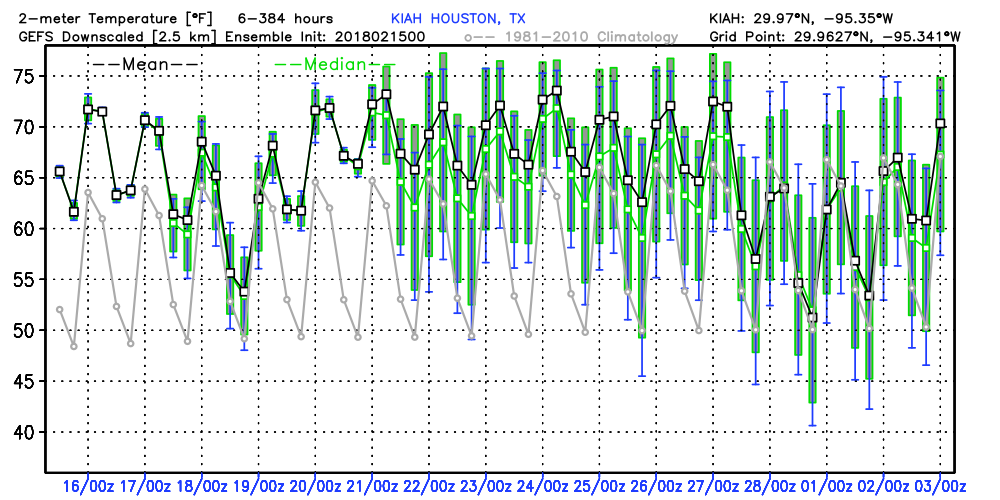 Now, onto the forecast.
Thursday
The dense fog is back for some areas, with an advisory in effect for the entire region until Noon Thursday. Please take a little extra time on roads this morning. After the fog breaks, we'll be left with mostly cloudy skies, although I think we'll have some more moments of sunshine this afternoon. The amount of sunshine will determine the high temperature, but I think its likely we'll get back to 80 degrees today. Lows tonight will only fall into the mid-60s.

Friday
A cold front will move through Houston on Friday, likely reaching the northern part of the metro area during the morning hours, and pushing off the coast some time after noon. The atmospheric dynamics don't favor heavy rain, but some light rain is possible as the front moves through. Highs likely in the 70s, and cooling down into the 50s overnight.
Saturday
Not a great weekend day, sorry. There's no signal for severe weather, but this is likely to be a mostly gray day, with highs of around 70 degrees, and on-and-off light, perhaps misty rain. Later on we should see southerly winds return.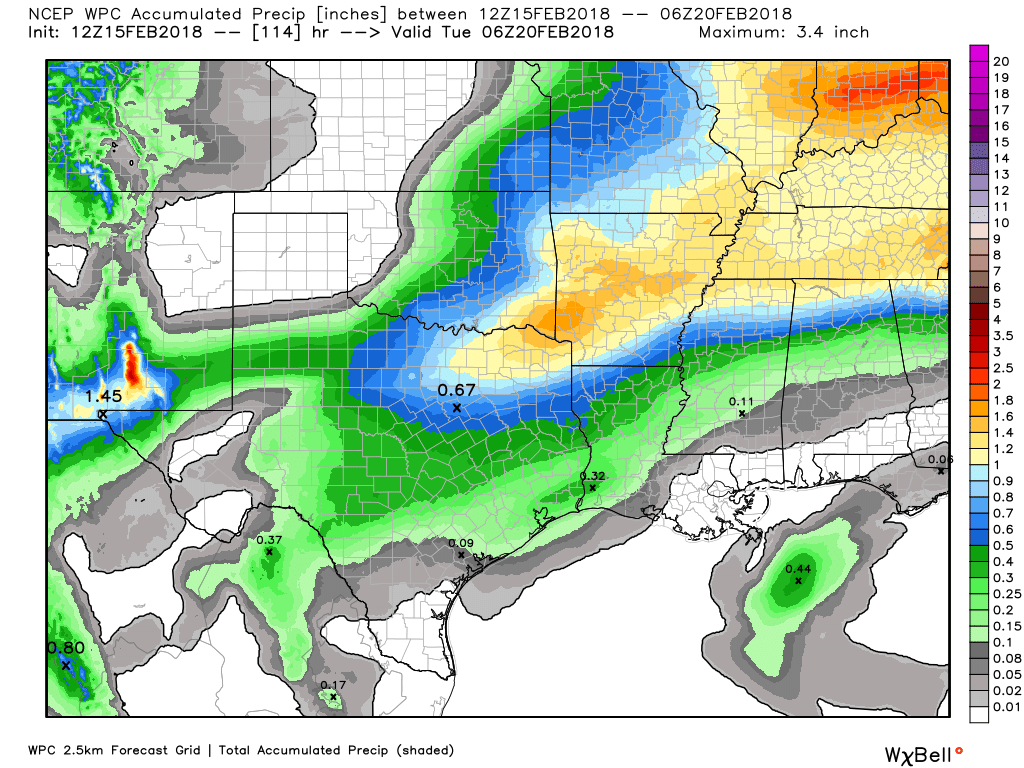 Sunday
Probably a better day for outdoor activities—although I'm still expecting mostly cloudy skies. Rain chances should be lower, however, despite more humid air. Highs around 70 degrees again.
Next week
Monday and Tuesday should be pretty warm—upper 70s to 80 degrees—before a cold front approaches the region by mid-week. There's some question as to whether the front makes it all the way through, however, and the forecast for the second half of next week is pretty much a crapshoot. Therefore, I'll delegate forecasting that mess to Matt tomorrow.