The Houston region will see warmer weather today ahead of our next cool front, but the bigger story will be the potential for widespread rainfall. It looks like most of the area will see 1 to 3 inches between this morning and the evening before a front scours moisture from our region. This will set the stage for cooler and sunnier weather in the days ahead, including a splendid, winter-like weekend.
Wednesday
Houston's radar is lighting up this morning as a reasonably moist atmosphere combines with favorable upper level conditions. Much of the region should see on-and-off rain showers today, but for the most part these should come at manageable rainfall rates of 1 inch per hour or less. A few locations may see more than 3 inches of rain today, and the most likely spot for that is along the coast. In addition to the rain, we may see the potential for some damaging winds, but the overall threat for that, along with any tornadoes, is fairly low. Highs today should reach nearly 70 degrees for most areas, with the front arriving in late afternoon for western parts of the region, and early evening closer to the coast. As the front moves in, any lingering showers will end. Lows tonight will drop into the 40s for most.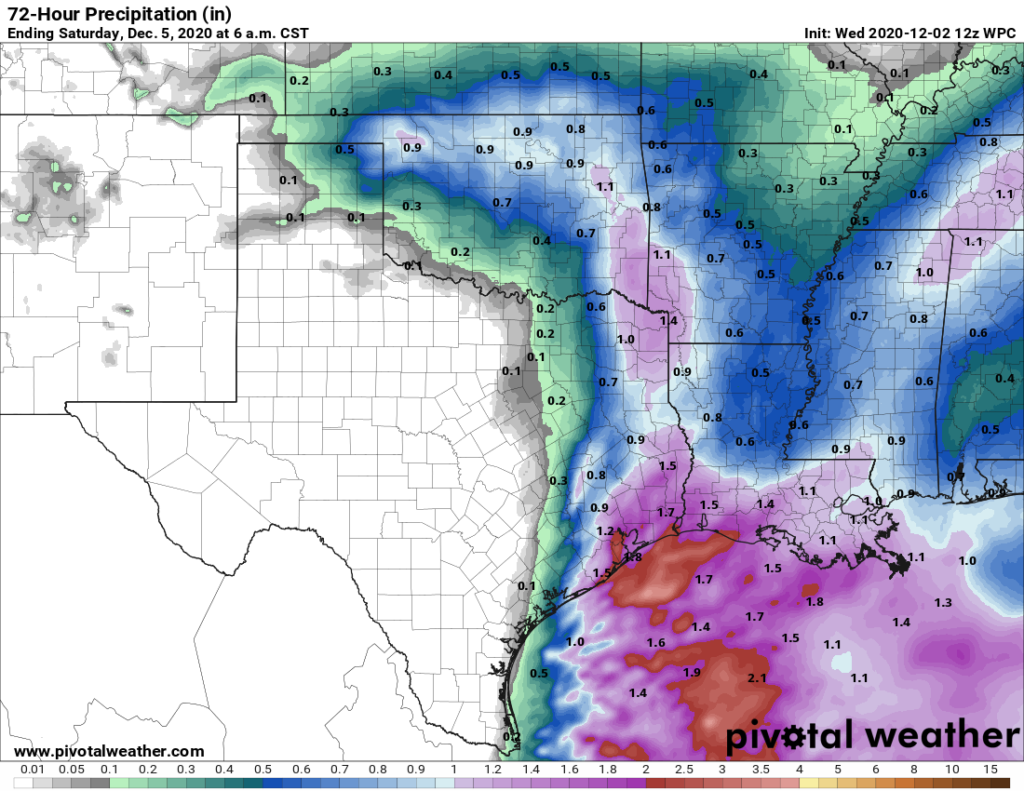 Thursday and Friday
We'll see a pair of mostly sunny, cool days with highs likely somewhere in the 50s, and overnight lows around 40 degrees. I think outlying areas such as College Station will remain just above freezing on these nights, but it will be fairly close.
Saturday and Sunday
The weekend should see continued mostly sunny skies, with highs perhaps a bit warmer, reaching 60 degrees, or the lower 60s. Nights will remain chilly as the region falls under a drier flow of air. We can probably expect lows in the low 40s. These are about the averages one would expect to see in January.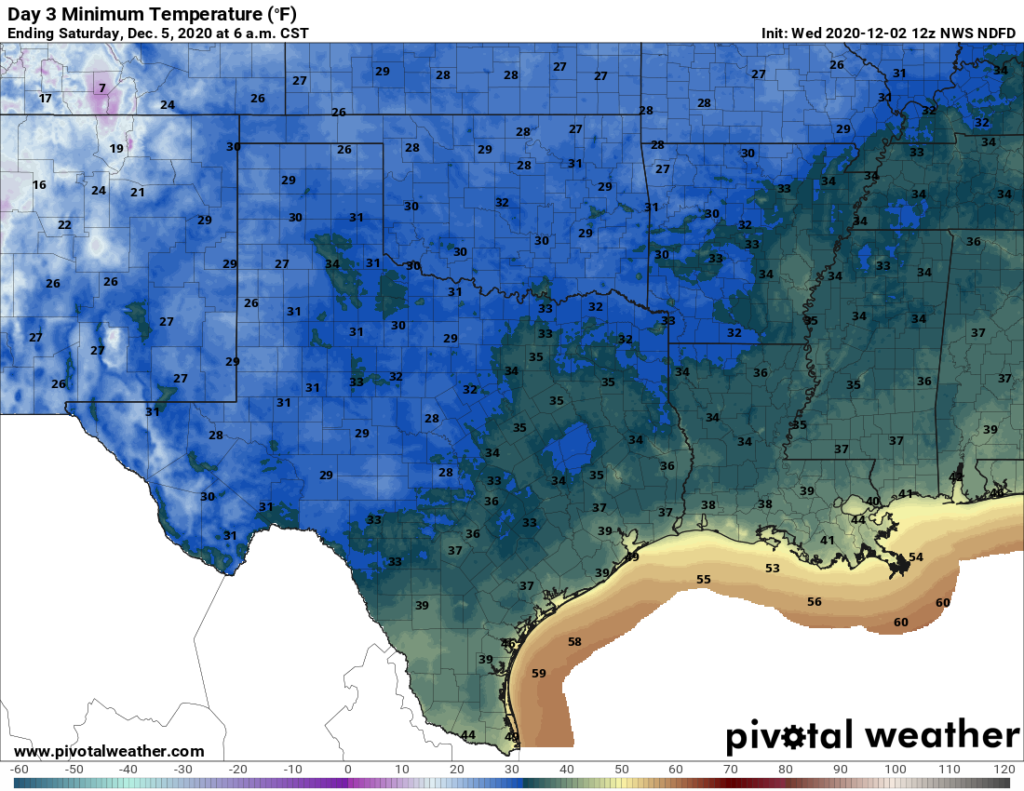 Next week
Cooler weather will remain in the cards through the middle of next week, most likely. We may see a warming trend back toward highs of around 70 degrees by the second half of next week, but it's definitely going to feel like winter around these parts for awhile after today. Time to unbox those sweaters!
Also, after today, there should not be much rain to speak of for the next 7 to 10 days.