Good morning and welcome to December. The final month of 2020 has started out cold—the city will not hit its record low of 26 degrees for this day, but much of the region is seeing a light freeze this morning. Houston's official station, at Bush Intercontinental Airport, bottomed out at 30 degrees. This will be the coldest morning of the week, although Houston is likely to see cool nights with lows in the 40s or 50s for quite a while as we transition from a fall-like pattern into one more like winter with more consistent fronts.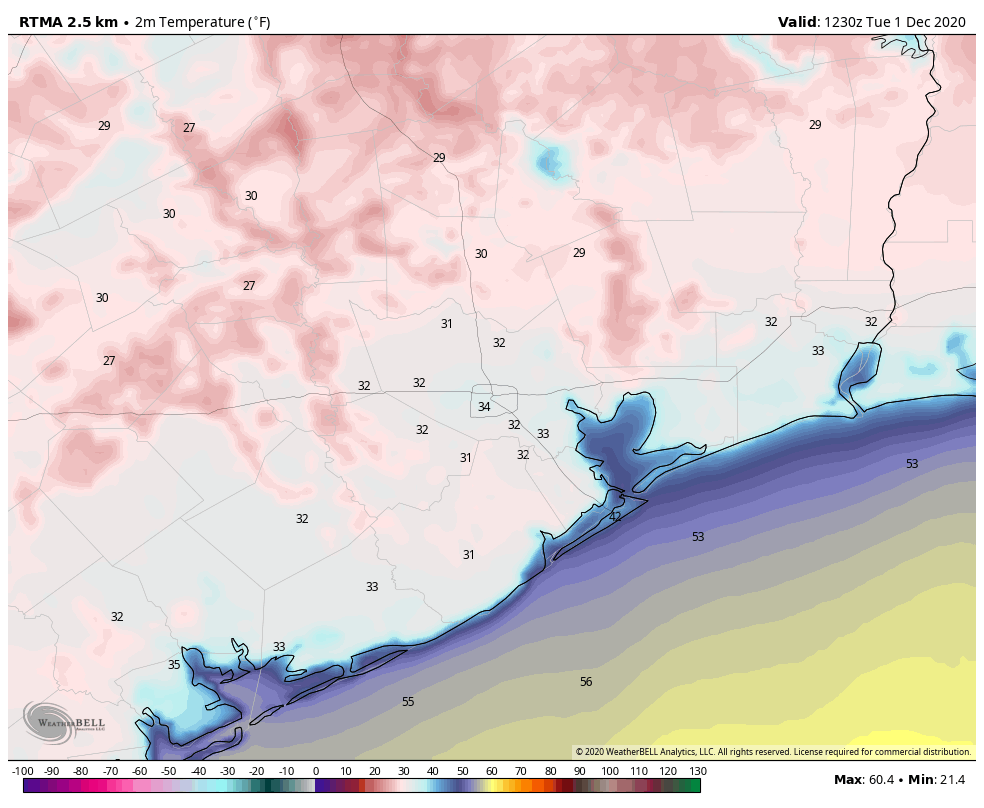 Tuesday
It's difficult to discern, but our light winds have shifted to come from the southeast, and as high pressure moves off we will see a moderation in temperatures today. Expect highs to climb into the low- to mid-60s under mostly sunny skies. Low temperatures tonight will only drop into the 50s as clouds build over the area, which will lead to increasing rain chances tonight and especially on Wednesday.
Wednesday
The combination of an upper-level low pressure system and a moist flow off the Gulf of Mexico will amp up our rain chances during the pre-dawn hours of Wednesday, through the afternoon hours as a cold front advances toward, and passes through the area. We can't rule out some damaging winds in stronger storms. In terms of rainfall accumulations, I expect that areas north and west of Interstate 69 will likely see about one-half inch of rain, give or take; and areas south and east—closer to the coast—will generally see 1 to 2 inches of rainfall. Highs on Wednesday should get into the mid-60s before the front passes, with lows dropping to around 40 degrees overnight in Houston—cooler for inland areas, and warmer along the coast.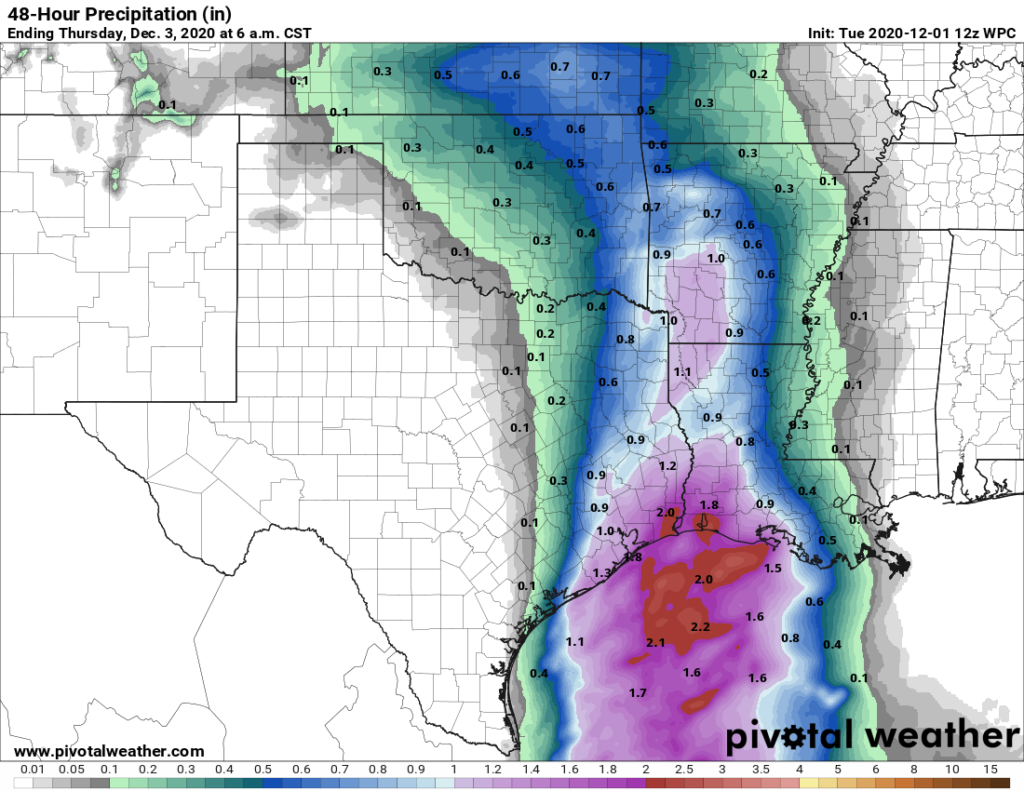 Thursday and Friday
These should be a pair of mostly sunny days, with highs in the mid-50s and lows of around 40 degrees in Houston.
Saturday and Sunday
A reinforcing mass of drier air will move into the region Friday morning, and this should help keep our skies on the partly to mostly sunny side through the weekend. Right now I think we're looking at highs of about 60 degrees for both days, but there is still some wiggle room in that forecast.
Next week
Our weather looks to remain on the cool side through the middle of next week, or so, before we may see a warmup of daily highs into the 70s or so.