With a nearly perfect weekend upcoming, it would be easy to press the forecast auto-pilot button here, but I'll happily provide you some details. Let's dive in.
First, it dropped to 59° this morning at Bush Airport for the first time since May 7th! I'd say this feels pretty good.
Today & Saturday
These should clearly be the best couple days since spring here in Southeast Texas. I mean, both days look awesome. AM lows will be in the upper 50s to low 60s (upper 60s to low 70s at the beach). Daytime highs in the low to mid 80s. Oh, and humidity will stay low. We've all earned this.
Sunday & Monday
It looks like Sunday will be another winner of a day. You'll probably notice humidity creeping back into the picture a little more, but it'll still be nice. Heading to the Texans game? It seems like a great day to watch a football game, but alas, it's highly unlikely the roof at NRG will be open. It should be just few degrees too warm still. We'll get there eventually.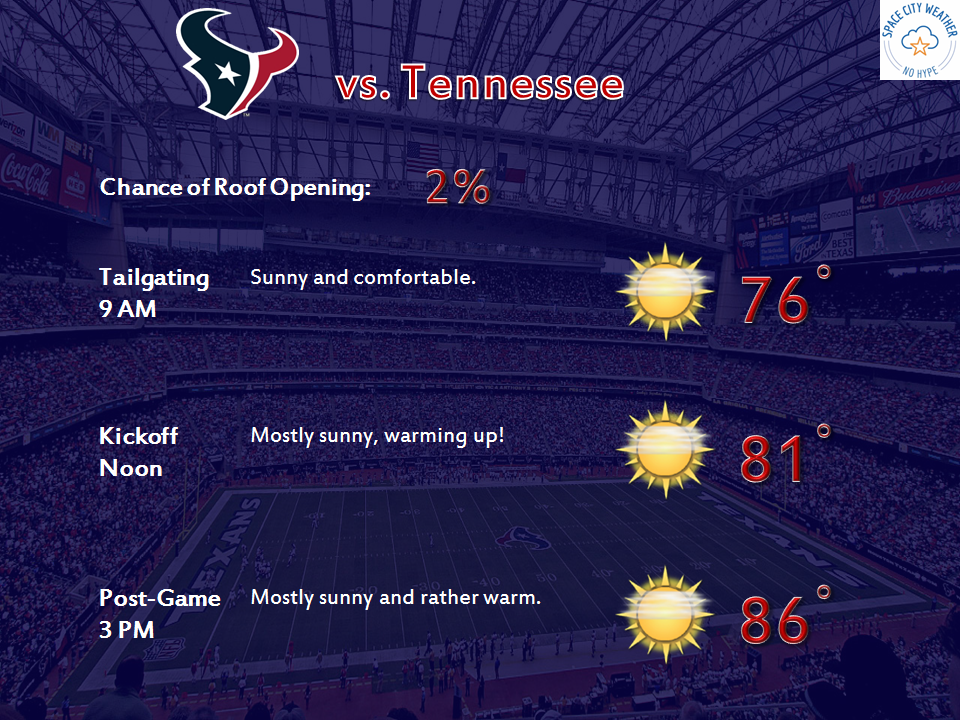 Monday should be very similar to Sunday, with perhaps just a tinge more humidity but plenty of sunshine.
Rest of Next Week
You'll notice humidity back with authority next Tuesday I think, as dewpoints should crank back above 70°. Daytimes will heat up as well. Expect near 90° both Tuesday and Wednesday afternoon. The good news? Another front looks poised to swing through by Thursday. There will probably be a few showers or storms with it, but at this point, it looks to come through without too much fanfare. This should hopefully clear us back out for another good weekend, with cooler temperatures and lower humidity. We'll follow it for you next week.
Hurricane Matthew
Matthew has strengthened into a formidable hurricane since yesterday. It has 105 mph winds as of this morning. It has a healthy presentation on satellite, with its inner core looking somewhat shielded from some dry air and wind shear nearby for now.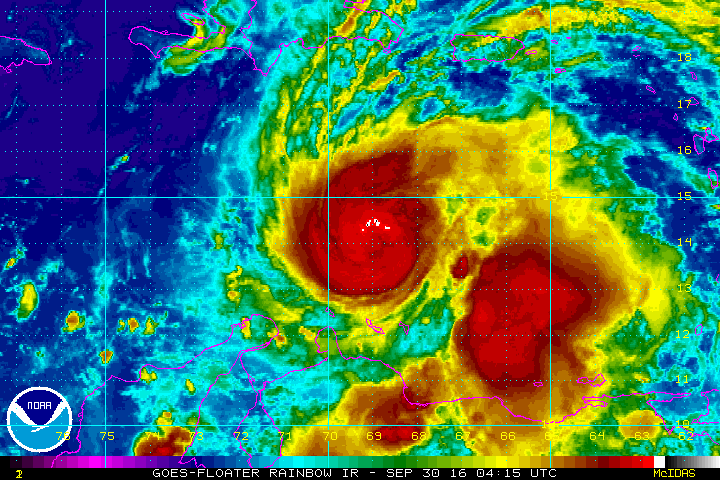 Matthew is expected to strengthen to a major hurricane as it slows down and prepares to turn north. It is still expected to be close to a major hurricane as it approaches Jamaica late in the weekend. Matthew's impacts on Jamaica, eastern Cuba, and Haiti could be severe.
Weather models have come into very good agreement now that this storm is going to only move slowly north, but that it should do so close to or just offshore of the East Coast. Thus, confidence remains high that this is not a Gulf storm.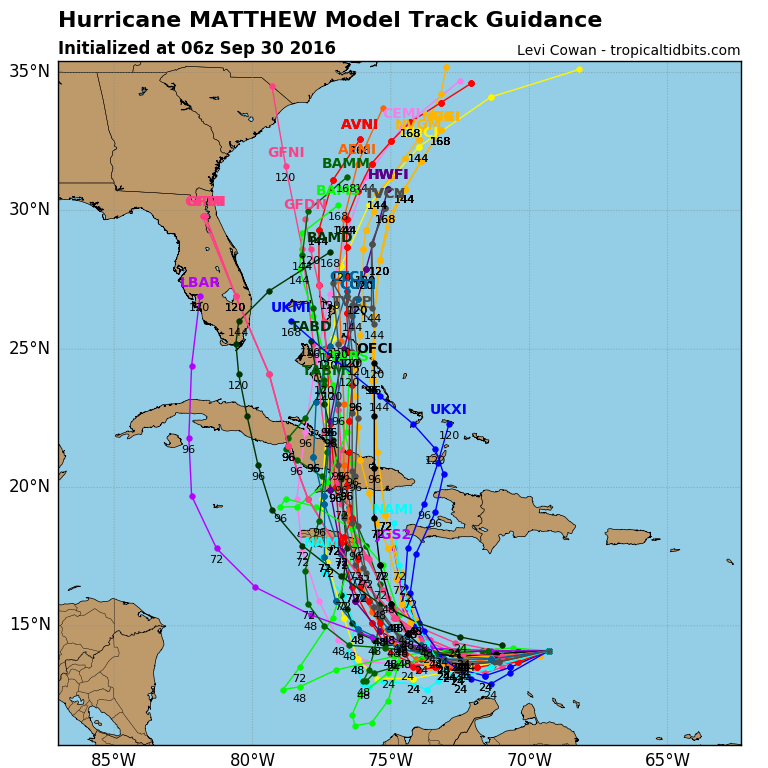 Look for more from Eric on the tropics later today.