After mostly nice weather this week, we're heading into the weekend warmer, but with a cold front on the way. That leads to unsettled weather. Let's discuss.
Today
I don't think we have any real issues today, but it wouldn't be the biggest shocker in the world if a handful of us see a shower this morning as a weak disturbance pushes through. The best chances will be north of Houston, but ultimately, I do think most of the area will stay rather dry today. Onshore winds will continue to pump up temperatures, humidity, and provide a good deal of clouds. Expect us to reach about 80 degrees this afternoon.
Saturday
Tomorrow should behave a lot like today early on. Expect clouds, warm temps, humidity, and a chance of a shower through late morning. It gets trickier in the afternoon. The cold front is going to arrive in Houston sometime around mid- to late-afternoon. Because of that, expect a "dress for two seasons" day on Saturday.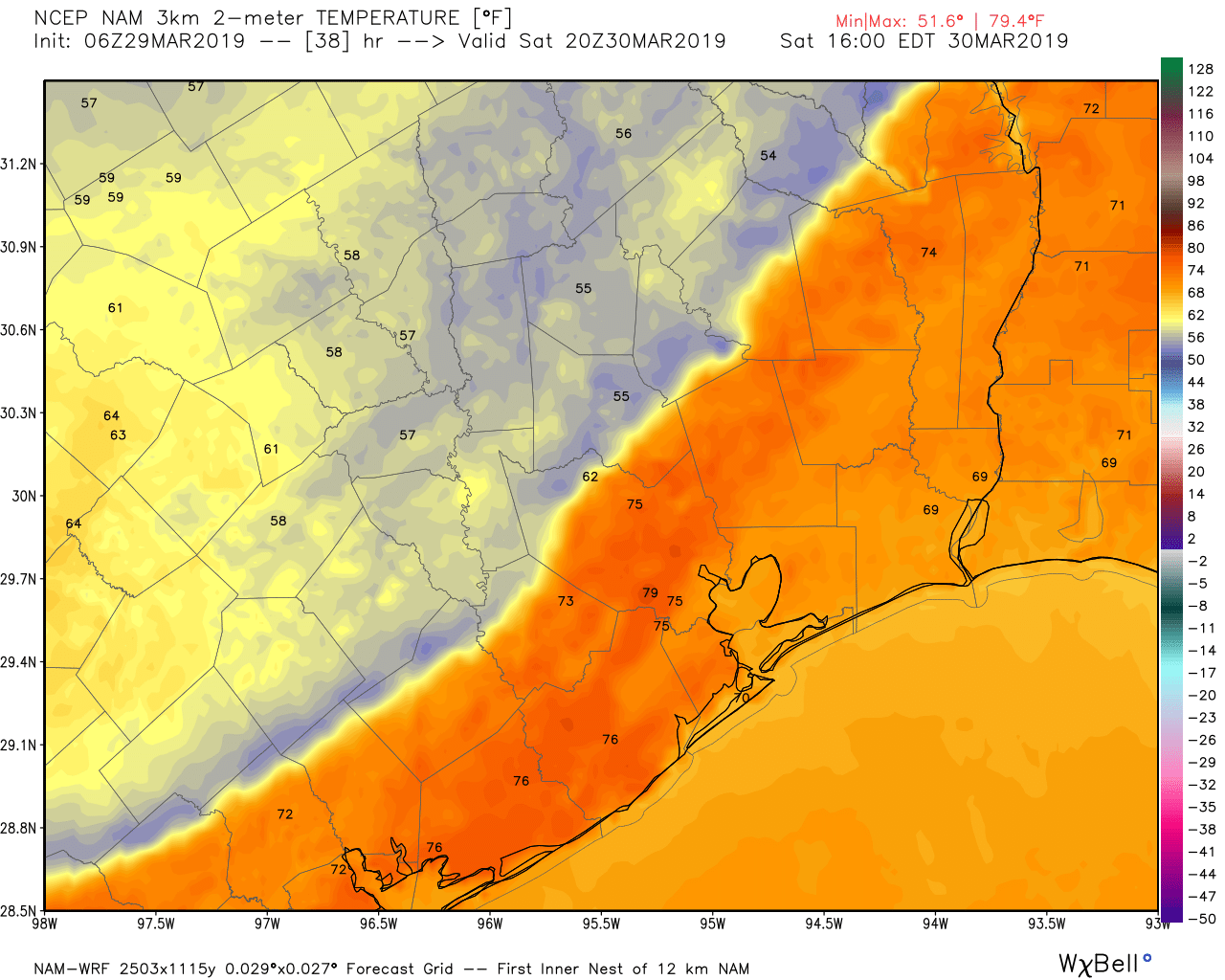 The morning will be warm and humid, and at some point in the afternoon, it's going to get chilly. We may reach 70-75° in the far northern reaches of the area, call it Huntsville or College Station. Once the front passes, temperatures will drop into the 60s and 50s. In Houston itself, we will probably hit 75-80 degrees, with temperatures falling into the 60s after 3-4 PM. South of Houston should get to about 80 degrees away from the immediate coast, and the front will arrive in the evening, allowing temperatures to join the rest of the region in the 60s or 50s.
For everyone, expect just a few showers as the front moves through, but the temperature drop will be the hallmark of this frontal passage.