A bad situation has turned worse. Earlier tonight we discussed two major concerns for the rest of the night—that a primary rain band moving north-northeast across Houston would stall, and that a second rain band moving toward west Houston would strengthen. Both subsequently happened, creating a super-mega-rainball of doom that that stretched across Houston from Tomball and The Woodlands down to Texas City. And as of 12:45am CT on Sunday, it shows no signs of abating.
Among the extreme rainfall data we have already seen tonight is that 9.92 inches of rain fell within three hours over portions of Southeast Harris County, and 6.60 inches fell within a single hour along Clear Creek in Friendswood. According to the Harris County Flood Control District, both of these totals are 500-year flood events.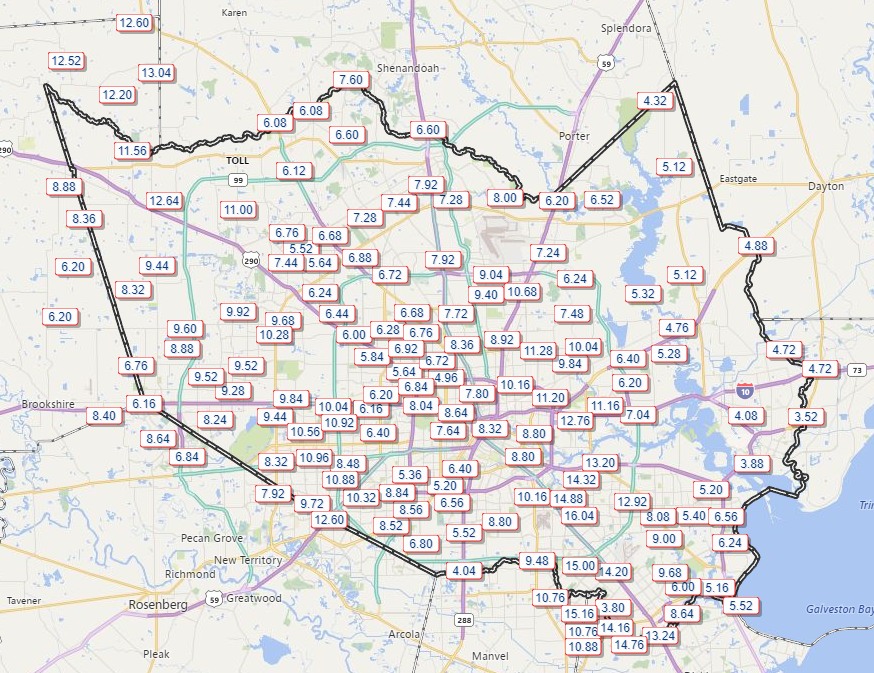 Another data point that is concerning in the extreme: The Houston-Galveston office of National Weather Service has issued three Flash Flood Emergencies tonight for the Houston region. It had only ever issued one before in the five years or so that the forecast product has existed.
At some point, this must end. But it does not appear likely to do so anytime soon. It is not clear to me whether the homes flooded by Harvey in the greater Houston area will tally in the thousands, tens of thousands, or hundreds of thousands, but it will be many. This community will have to come together after another devastating flood that seems likely to approach the same magnitude as that of our previous reference event, Tropical Storm Allison. That is two historic floods in less than two decades. Hopefully, we will learn from this. Certainly, we will rebuild.
Our general thinking at Space City Weather has been that tonight, and Sunday morning, would be the worst of the flooding Harvey will throw at us. We had hoped to get through the next 12 to 24 hours with minor wounds, but that will not be the case. Now, future rainfall from Harvey over subsequent days, although unlikely to approach the magnitude of tonight's terror, will only worsen an already deep wound.
Key messages
This is an extremely dangerous flooding situation for the Houston metro area
Stay in your location
The heavy rains from Harvey are likely to continue into Sunday morning, worsening an already borderline catastrophic situation
Posted by Eric at 12:45am CT on Sunday