Good morning. A cold front has moved through the Houston region overnight, and if you live along and south of Interstate 10 you probably felt it as lots of lightning came along for the ride. Areas further inland saw less fireworks and little to no rainfall. We'll now see a couple of days with some drier air before a warmer and more humid pattern returns.
Tuesday
A few lingering showers will clear out this morning, and we should see partly sunny skies by this afternoon. Winds will be fairly brisk, out of the north at 15 to 20 mph with higher gusts. Highs today will reach the mid-70s. Temperatures tonight should be the coolest of the week, dropping into the 50s for most areas except along the coast.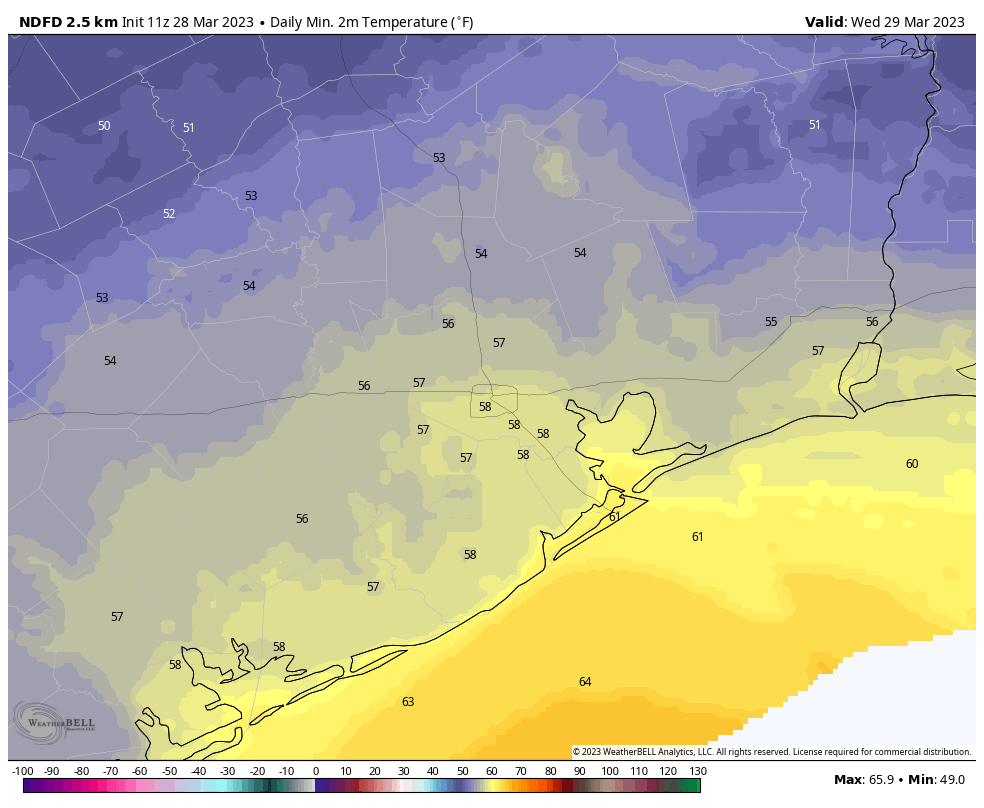 Wednesday
This day will start out with some clouds, but skies should turn mostly sunny during the afternoon with highs in the low 70s. Winds will veer back to come from the Gulf of Mexico, that this should nudge overnight temperatures up slightly, into the low 60s for Houston. A few, scattered showers are possible later on Wednesday as this onshore flow returns.
Thursday
This will be a breezy, humid day with mostly cloudy skies as high temperatures push up to near 80 degrees. Winds could gust as high as 25 or 30 mph out of the south. There will again be a slight chance of afternoon and evening showers. Lows Thursday night will only drop low 70s.
Friday
Expect another breezy and humid day, this time with highs in the low 80s.
Saturday and Sunday
The details for this weekend's forecast remain a bit iffy, but generally you can expect a (very) weak front to move into the area on Saturday morning, perhaps with a few scattered showers. The front won't provide too much oomph, so we're probably looking at partly to mostly cloudy skies both weekend days, with highs in the 80s, and lows in the upper 60s.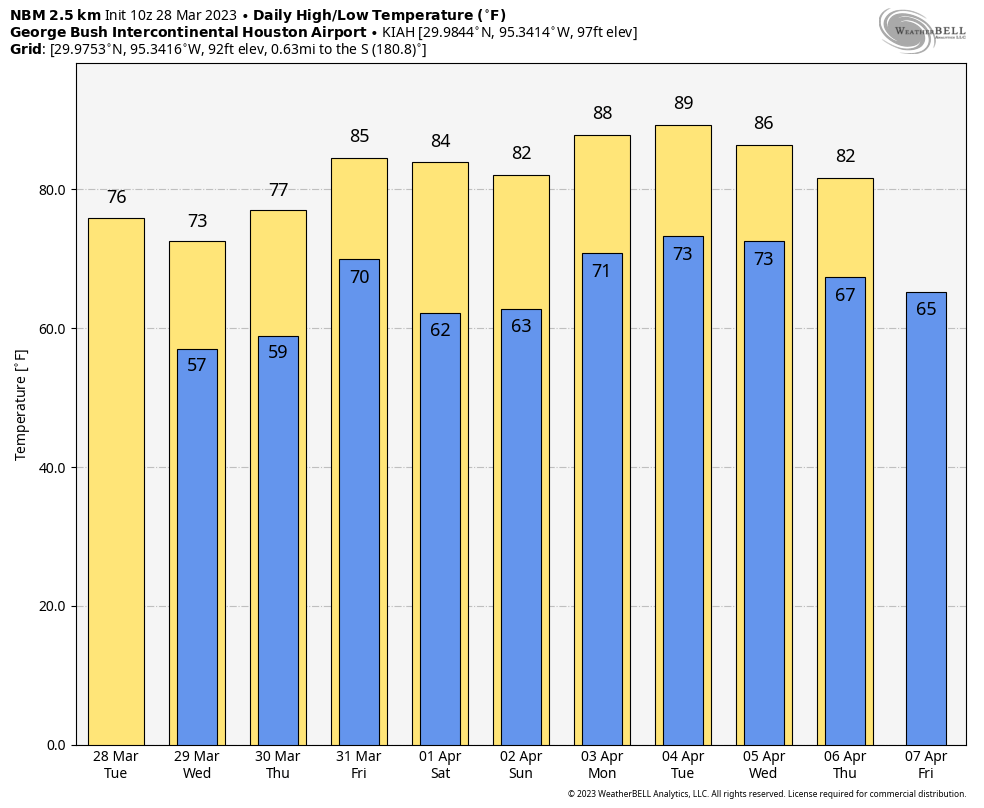 Next week
Frankly, most of next week looks warm, with highs in the mid- to upper-80s. Some areas may well touch, dare I say it, 90 degrees? It looks like some sort of front will work its way into the area by Thursday of Friday next week, which should finally cool us down and bring another splash of rainfall. That's far enough in the future to be fairly fuzzy, however.