It's chilly this morning across Houston, with lows in the low 40s for inland areas, and low 50s closer to the coast. For most of this week we can expect continued fall-like weather thanks to a series of cold fronts. The Thanksgiving holiday should see near perfect fall-like weather.
Monday
Houston will see a mix of sunshine and clouds today, which should keep high temperatures in the upper 60s for the most part. Monday night should be about 10 degrees warmer than Sunday night, as southeasterly winds return to the area.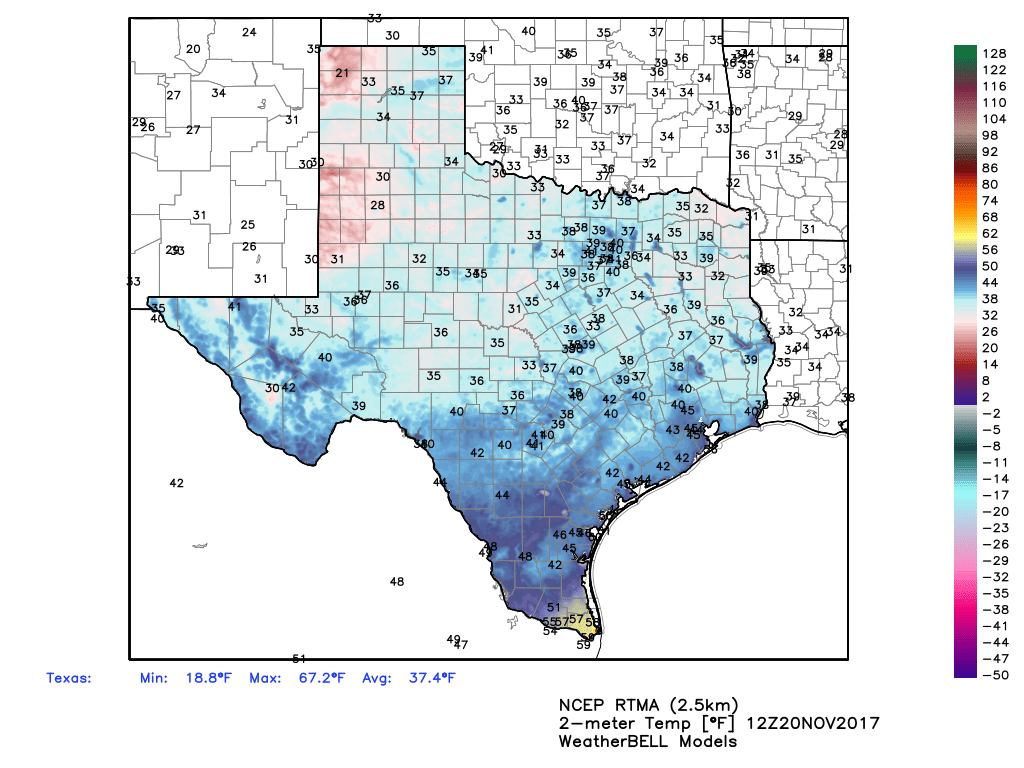 Tuesday
As moisture flows back to the area, humidity levels will tick up some—but the region won't have too long to warm back up before another front arrives. Highs on Tuesday should reach into the mid-70s, but the bigger question is whether we'll squeeze out any showers later during the day, or overnight hours. For now, it seems like most of of the rain showers will occur offshore, or immediately along the coast. There is about a 30 percent chance of some light rain for inland areas. Lows Tuesday night will reach into the low 50s for inland areas, and low 60s along the coast.

Wednesday and Thanksgiving
A cold front should sweep through Houston sometime between midnight and sunrise on Wednesday morning, and this will lead to clear, sunny days to end the week. Both Wednesday and Thanksgiving should bring cool and crisp weather for the region, with high temperatures in the mid- to upper-60s. Afternoon temperatures should be really pleasant for outdoor activities. Overnight lows will fall to around 40 degrees for far inland areas, mid-40s for the city, and low 50s for the coast.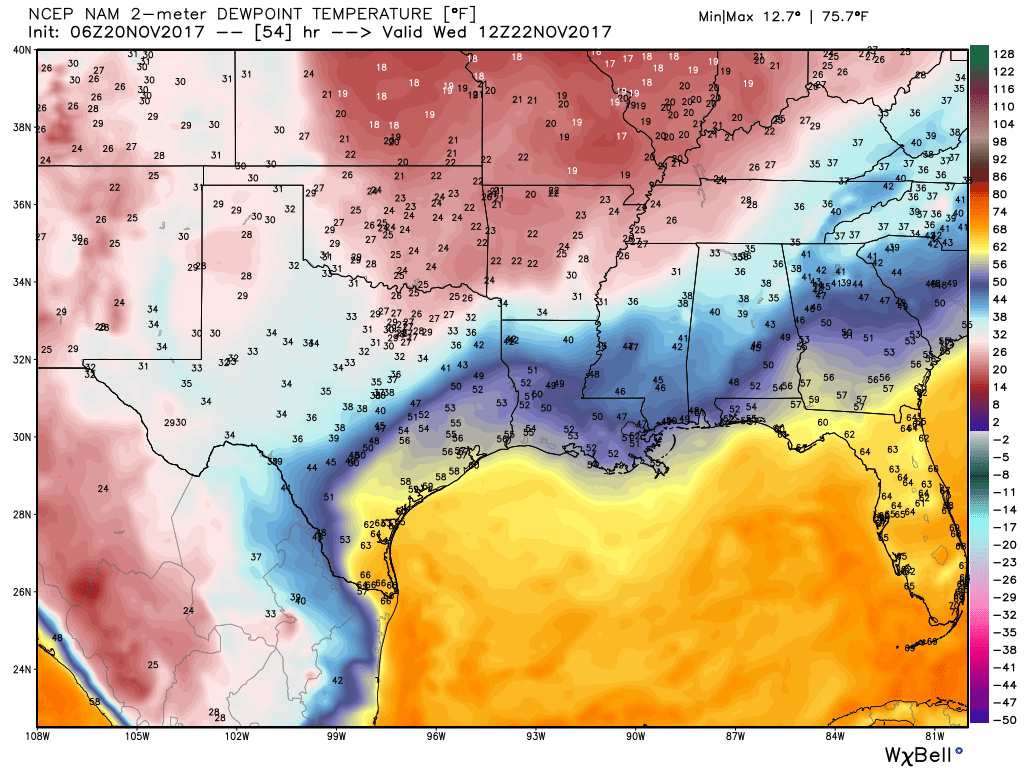 Friday, Saturday, and Sunday
Aside from an early morning chill, there will be no problems for shopping on Black Friday. Highs should be in the mid- to upper-70s through the weekend, with sunny skies, and near zero rain chances. A weak cold front on Sunday should keep temperatures in this area into early next week—near or slightly above normal to end the month.
Fundraiser
As a reminder, this is the final week of our fundraiser. We've had a tremendous response this year, via t-shirt sales and donations, so thank you very much to all who have participated, and anyone who still wishes to do so.