After a mostly dry month of May, which had led to mounting drought concerns, most of the region has turned considerably wetter this this week. The following rainfall map for the last seven days shows a range of rain totals from 0.10 inch for a few coastal regions to upwards of 8 inches of rainfall for some parts of northwest Houston. If you've missed out, we'll have a few more rain chances through Saturday before we turn quite hot and dry for awhile.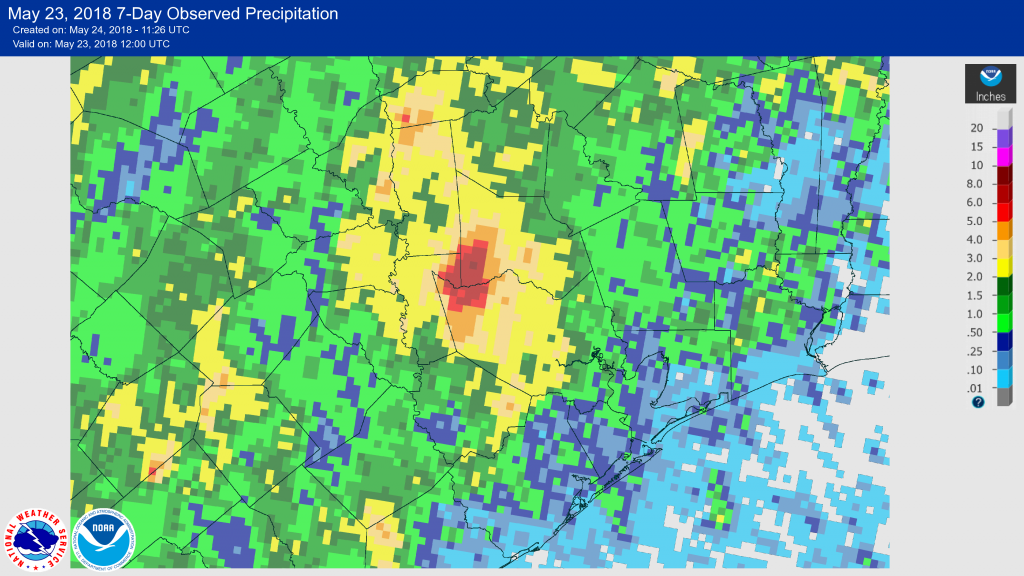 Thursday
Conditions Thursday should be a lot like those of Wednesday—with decent coverage of light to moderate rain showers, and a few heavy ones, throughout the daytime hours. Some areas will see some gray skies and hear thunder, but get no rain, while others see half an inch, or so. When it's not raining, expect partly sunny skies and a high near 90 degrees.

Friday and Saturday
I anticipate this pattern will continue for a couple of more days, with decreasing precipitation, sunnier skies, and slightly higher temperatures in the low 90s. However, as we head into Memorial Day weekend there will still be enough moisture to squeeze out a few showers. None of these should last too long, however.
Sunday and most of next week
Next week we're going to see full-on summer conditions. High pressure will come to dominate our weather, and most of next week will probably see mostly sunny days, high temperatures in the mid- to upper-90s, and warm nights in the mid-70s. The calendar may say June, but the weather will be screaming August.
Tropics
The National Hurricane Center predicts a high likelihood (80 percent) of a tropical depression or storm moving toward the northern Gulf Coast this weekend (the map below shows the European model forecast for low pressure centers early Monday).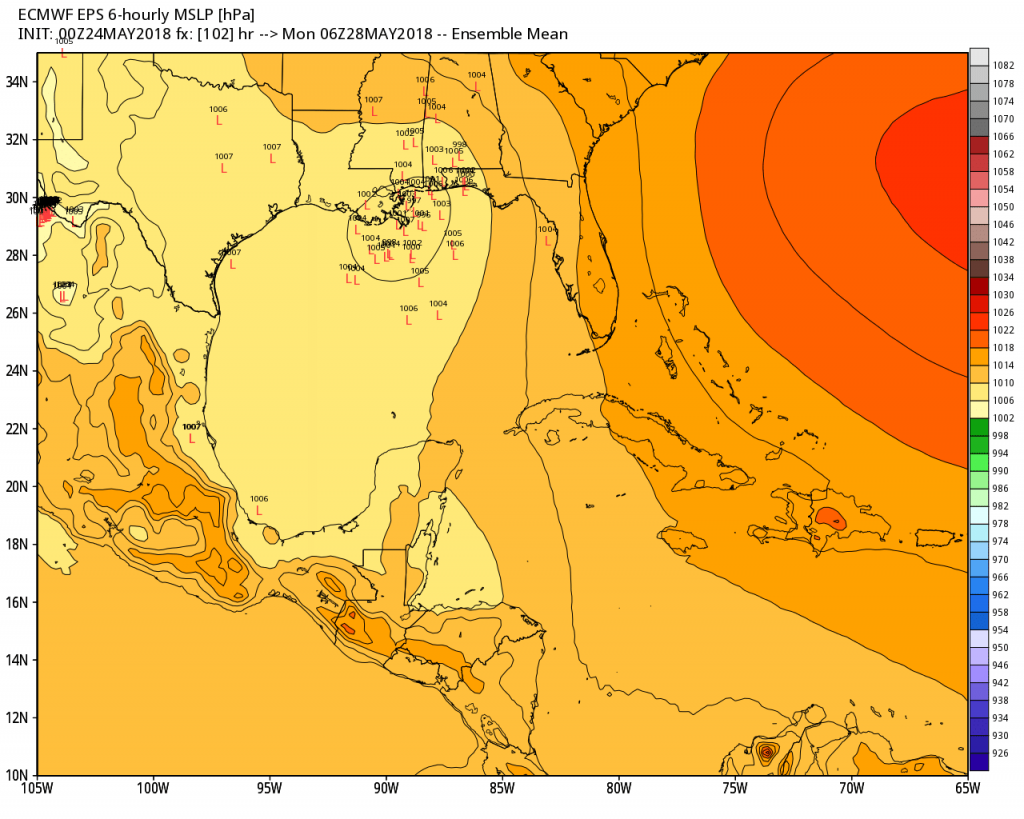 This will probably not be a particularly well organized system, and most of the precipitation will be on the right-hand side of the storm. The bottom line is that the eastern Gulf of Mexico will see ample rainfall from this weekend and onward, while Texas will bake.