Houston's pattern of scattered to widespread showers now seems likely to continue for one or two days before tapering off by the middle of Memorial Day Weekend. After this, we're likely headed into a strikingly warm pattern for late May and early June, with high temperatures in the mid- to upper-90s next week. Summer is coming.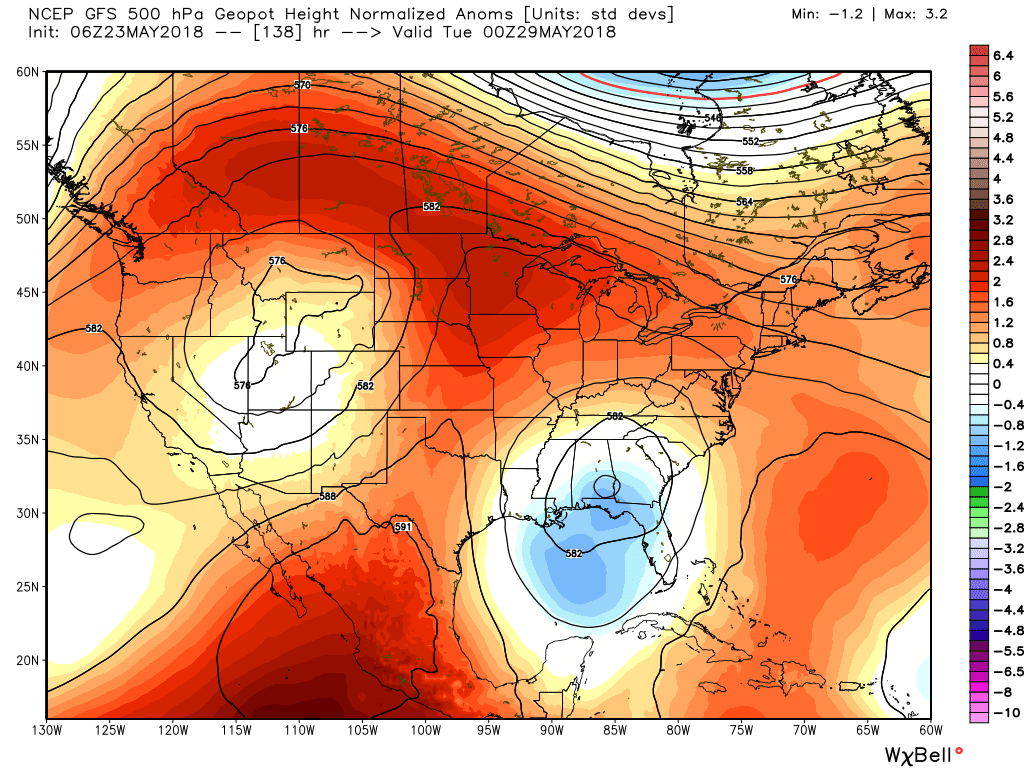 Wednesday
Atmospheric moisture levels remain pretty high today, probably around 2 inches of precipitable water for some locations, which generally means there's a healthy chance of rain. I'd expect that coverage will be slightly more widespread that on Tuesday, with areas that do see rain getting on average about one-half inch. Rain chances are probably better for coastal areas today, than inland. High temperatures will probably rise into the upper 80s under mostly cloudy skies.

Thursday, Friday, and Saturday
High pressure will be building from the west toward the end of this week, but some scattered showers will still be possible with access to Gulf moisture, and the potential for rising air. High temperatures should nudge back into the low 90s with partly to mostly sunny skies.
Sunday, Memorial Day and beyond
If Memorial Day Weekend signals the beginning of beach-going for the year, and you're taking advantage of that, you're in luck. By Sunday and Monday we should see a lot of sunshine across the region as Houston feels the effects of high pressure. Look for highs in the mid- to upper 90s.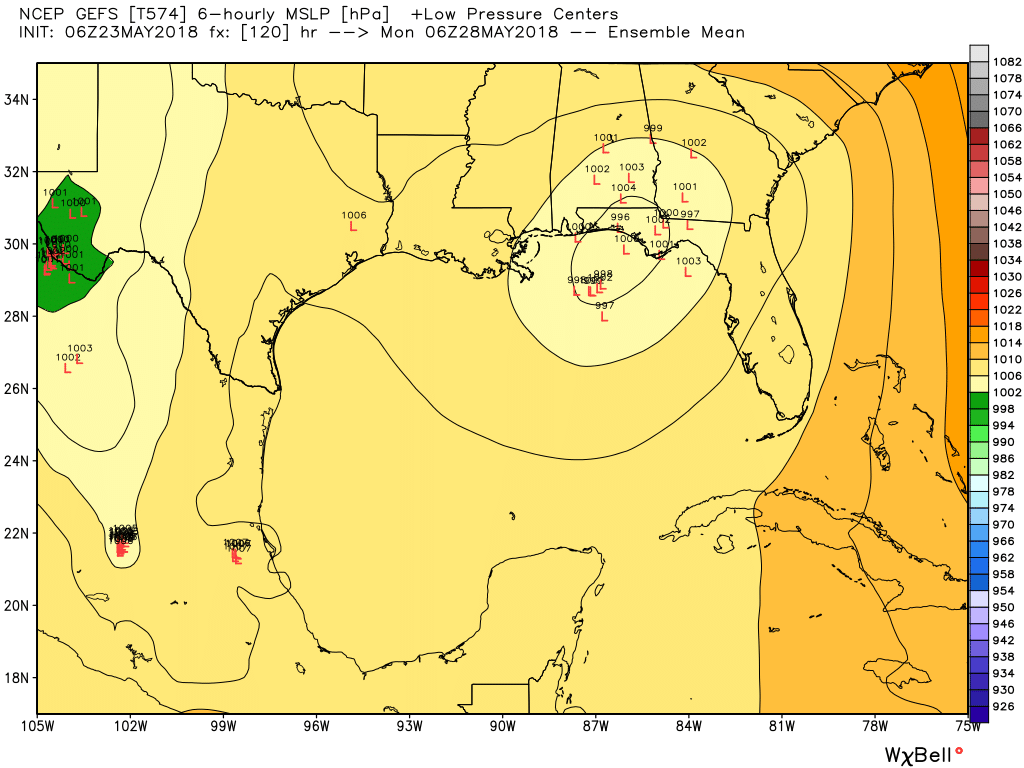 What about that tropical system? The National Hurricane Center gives it a 60 percent chance of developing into a depression or a tropical storm during the next five days. However, the forecast models remain in general agreement that the system will stay in the central or (more likely) eastern Gulf of Mexico. The net effect of this should be that high pressure will be free to dominate Houston's weather for at least the first half of next week, and we're likely to bake.