The overall story remains the same for Houston weather—mostly spring-like conditions, plenty of partly to mostly sunny days, and not too much hullabaloo. We're now in the period where winter is pretty much in the rear view mirror, and summer is not yet right in front of us. So, in my opinion at least, this is a great time of year to live in Houston.
Thursday
Temperatures are starting out on the chilly side this morning, generally in the 40s across the region. With clear skies and light southeasterly winds we can expect a nice warmup today, with highs pushing to about 70 degrees, give or take. As the onshore flow becomes slightly more pronounced overnight, we can expect skies to turn mostly cloudy, and lows to be about 10 degrees warmer than Wednesday night.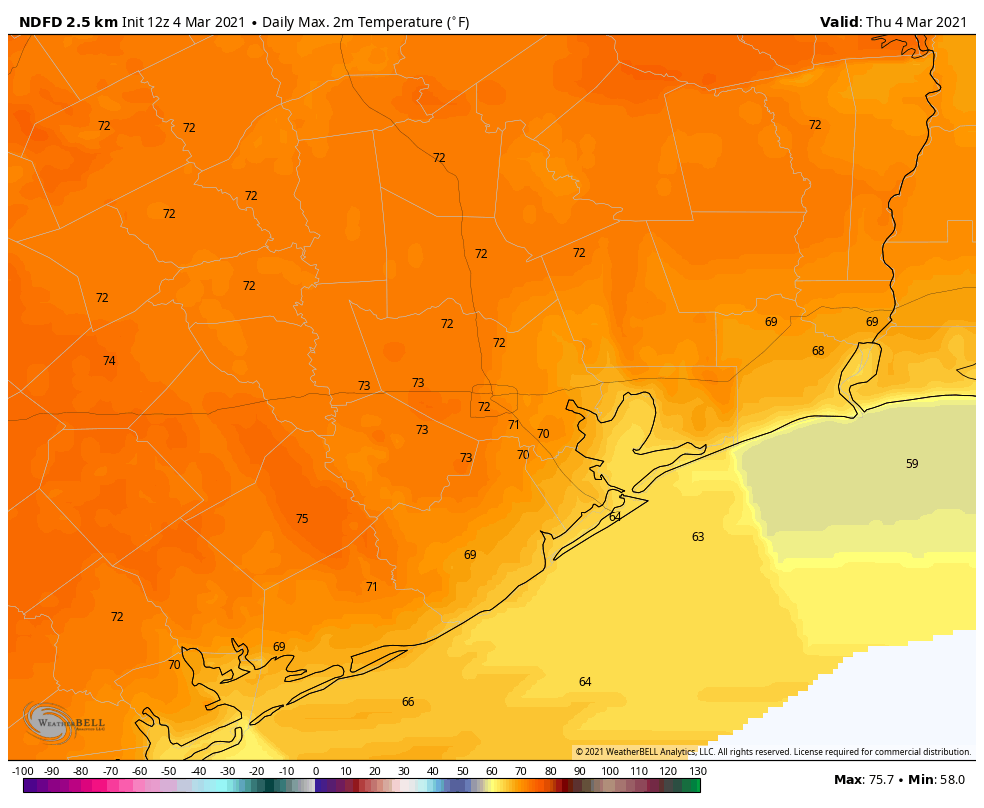 Friday
This will be a mostly gray day as a cool front associated with an upper-level low pressure system moves toward Houston. There will be a modest chance of very light rain throughout the day, but I don't expect to see anything too organized in Houston. Highs will reach the low 70s for most areas, with the front arriving during the afternoon or evening hours. This will not be a knock-you-in-the-face front, so the colder and drier air will trickle in overnight. As a result, lows likely will only drop into the 50s.
Saturday and Sunday
As we've been saying for awhile, the weekend looks great in Houston! In the wake of the front, Saturday should yield mostly sunny skies, with high temperatures in the mid- to upper-60s. Winds should be about 10 to 15 mph out of the north. Lows may drop into the 40s north of Interstate 10, but remain in the 50s closer to the coast. Sunday may be a degree or two warmer, with a few more clouds, as a more southerly flow returns. The night will still hold a chill, however.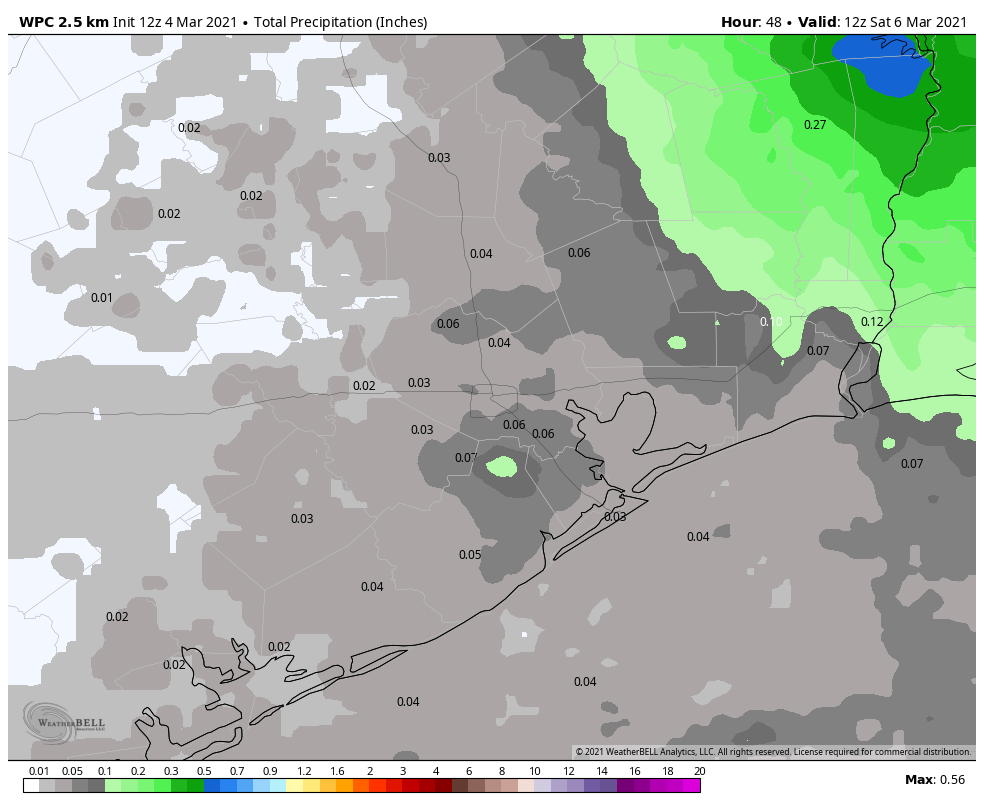 Next week
By Monday we'll begin a more distinct warming trend, and I'm not sure the region's next front will arrive before next weekend or so. As a result I suspect we'll see a string of days with highs in the upper 70s, or thereabouts, and lows in the 60s, and amply humidity. I expect a mix of sunshine and clouds, and as of now the models aren't hinting at any really significant precipitation.