Houston's weather now turns rather boring—and since we're in March that means good things like dry air and moderate temperatures—so there's not a whole lot to say about the forecast. Overall, expect some great Spring weather in the days ahead.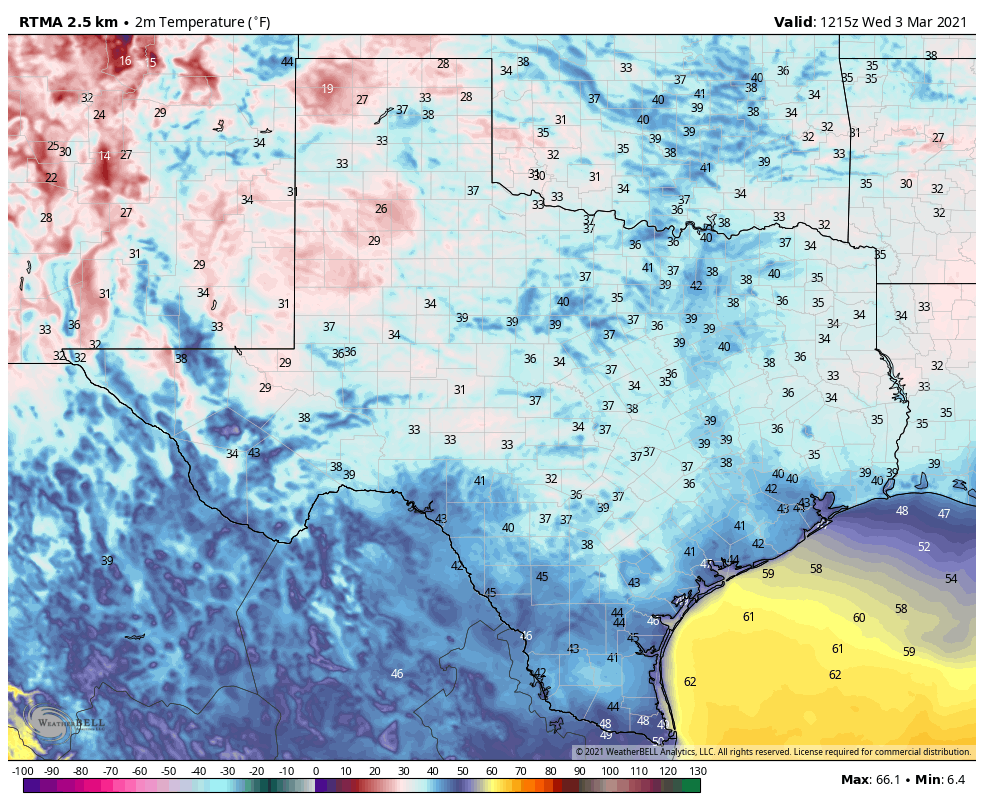 Wednesday
We're starting out mostly in the 40s this morning, with some areas far inland touching the upper 30s. Conditions will quickly warm today with sunny skies, and we can expect highs in the upper 60s to 70 degrees. Slight winds are currently from the east, and they will move to come from the southeast later today. We'll see one more chilly night, with temperatures dropping to similar levels tonight as Tuesday night.
Thursday
Expect another brilliantly sunny day, with highs again near or at about 70 degrees. There will be a bit more humidity with light southeasterly winds in place, and accordingly lows will only drop into the 50s on Thursday night.
Friday
We'll see partly to mostly cloudy skies on Friday, and highs should work themselves into the lower 70s. Some scattered, light showers may develop during the afternoon hours as a moderate cool front approaches, and moves through the area. Lows Friday night will drop into the 50s.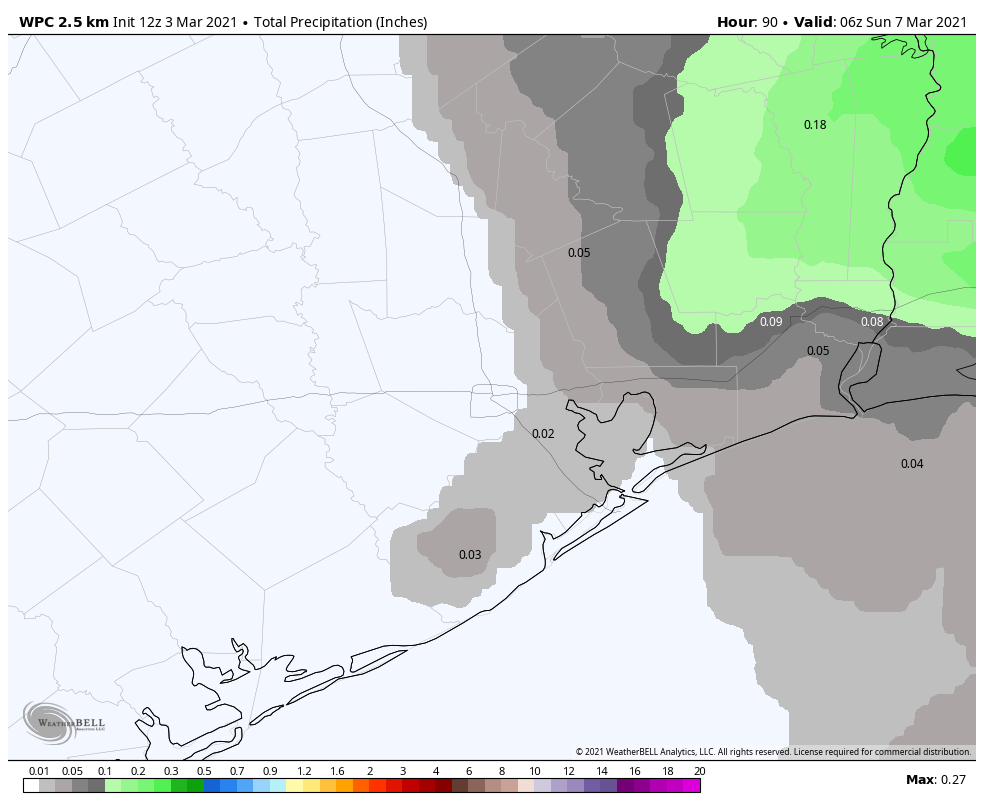 Saturday and Sunday
The weekend still looks great, with partly to mostly sunny skies and highs generally in the upper 60s or so. Saturday night will be a tad cooler, with lows dropping into the 40s, and slightly warmer on Sunday night.
Next week
After this weekend our weather will see a warming trend, and I would not be surprised to see temperatures hit the 80-degree mark by the middle of next week. At that point another cool front will approach, but it's not yet clear whether this front will make it all the way to the coast, or even close enough to Houston to produce rain showers. That's something to worry about for another day. For now, we can simply enjoy the weather.