Space City Weather is, and always will be, a weather site. We have no pretensions beyond providing the most reliable forecasts we can, and to help greater Houston residents make decisions about what is best for themselves and their families in times of inclement weather. With that said, we have received numerous questions about the coronavirus, and requests for a site similar to Space City Weather to provide health information for this epidemic. Alas, neither Matt nor I are biologists, physicians, epidemiologists, or even medical journalists, so we are not going to do that. However, in this post, I want to provide some general thoughts about this issue from the perspective of someone well versed in crises (i.e. hurricanes) and public reactions.
We are taking this serious, and so should you.
Social Distancing—the time is now
This is probably the best proven tool we have at this time to fight the coronavirus—and the only one you can take personal control of. This is why schools are canceled, and likely will be for awhile. This is why sports have been suspended, and the rodeo canceled. These are absolutely the right decisions, and the earlier they are enacted, the better it will be for our ability to control the spread of the coronavirus, and give our health care system the time and resources to help those who fall severely ill.
Important to remember that #Covid-19 epidemic control measures may only delay cases, not prevent. However, this helps limit surge and gives hospitals time to prepare and manage. It's the difference between finding an ICU bed & ventilator or being treated in the parking lot tent. pic.twitter.com/VOyfBcLMus

— Drew A. Harris, DPM, MPH (@drewaharris) February 28, 2020
But we need to go further than canceling mass gatherings. Practicing social distancing in your own life means staying home as much as possible, and maintaining a gap of six feet or more between yourself and others outside the home. Fewer interactions and added distance when you must go into public spaces lowers the chance of exposure. Moreover, if you do get infected, social distancing lowers the chance of spreading the virus.
Practically, this means you should not go to bars or restaurants if possible—take-out or cooking at home are better options. Church services should be temporarily moved online. None of this is popular or economical palatable, but the more of this we do, the more we slow the spread of coronavirus. (If you want to support a favorite business, buy a gift certificate to use for later). A combination of social distancing and aggressive testing by South Korea has provided a model for how democracies can control this disease. We must emulate this, or face drastic consequences.
Hoarding
Every time a significant tropical event threatens Houston, we see runs on the grocery stores—bottled water being the highest priority item. With coronavirus, toilet paper has emerged as the highest priority item. It is not clear why this is, but for goodness sake there is no toilet paper shortage in the United States and panic buying and hoarding only increases the anxieties of everyone else. If you're buying cases of toilet paper when you already have an adequate supply, you are—I have vowed never to curse on this web site as children read it, so I won't here—a scoundrel, dastard, villain and worse. Do not do this.
The coronavirus outbreak will be vastly different than a hurricane. And while we do not know what to expect, it is clear that we are not going to see the kinds of natural barriers (like wind and flooding) that will prevent trucks from driving, and grocery stores from remaining open.
Be good neighbors
As is the case during a hurricane, check on neighbors (while practicing social distancing!) If they need help, help them with supplies. Basically, look out for more than yourself.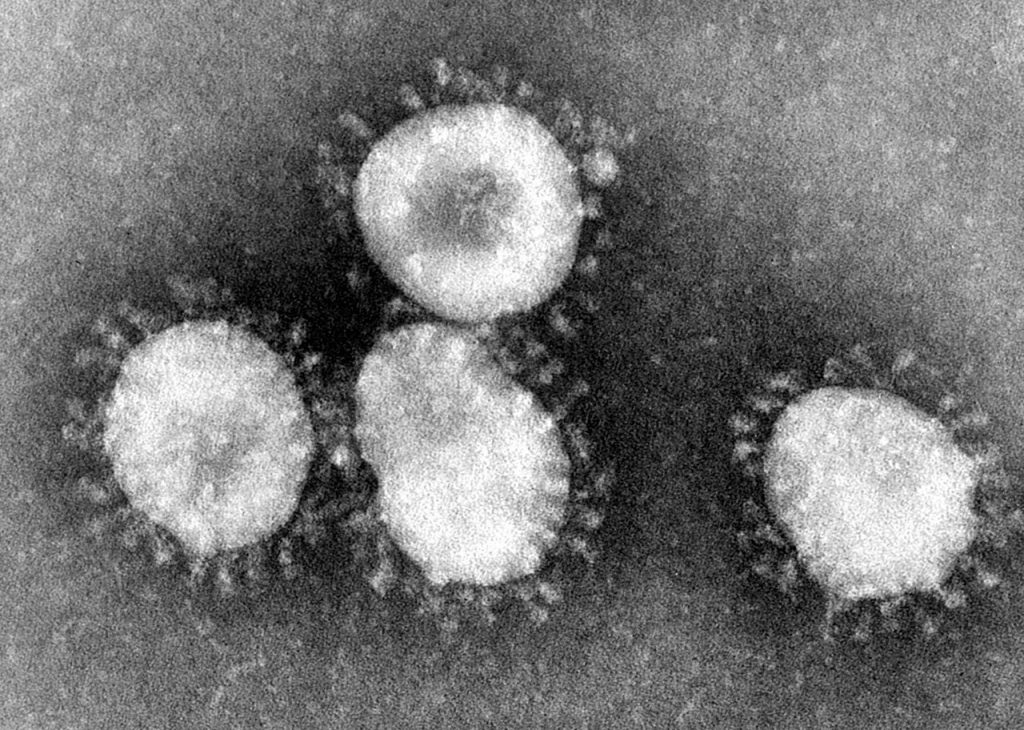 The fact is, with this virus and disease, we are all in this together. The virus spread quickly from China, to the rest of Asia and Europe, and it is now circulating widely in the United States because we have a global culture. We humans travel everywhere. And we are all in this together. It is not us versus them, or one political party versus another. We are all humans, sharing the same world, with a limited set of resources, facing this. We are better together.
Appreciation
During severe weather, countless people in this region express their appreciation for our efforts. So in this time of need, let Matt and I do the same for everyone who is working to keep the region going—that means those people who are stocking grocery shelves, driving delivery trucks, working in pharmacies, preparing take-out meals in restaurants, picking up the trash, keeping the lights turned on, farmers, and more. The list of those providing essential services goes on, and on. Thank you. And then there are the health care providers and first responders, preparing for disaster, facing the uncertainty, and putting themselves directly in harm's way. Your sacrifice and dedication are admirable. Thank you so very, very much.
More information
If you have more questions about coronavirus, this comprehensive, continually updated guide by my colleague at Ars Technica, Beth Mole, is a great place to start. She's a microbiologist and fine writer, and seeks to take the same calm but prudent approach to this issue that we do to weather.
We'll be back with a full forecast tomorrow morning.