Good morning. If you have outdoor plans this weekend that involve a beach, pool, or sunbathing, you're in luck. We're going to see partly to mostly sunny skies, reasonably dry air, and highs right around 90 degrees throughout the weekend. The next few days will also see uncharacteristically low dewpoints of around 60 degrees during the daytime, so Houston won't feel quite as humid as normal. Enjoy this while it lasts.
Thursday
Today will be sunny and warm, with high temperatures in the upper 80s to 90 degrees. Winds will be light, out of the northeast, at 5 to 10 mph. There is perhaps a 5 percent chance of rain showers along the coast. Lows tonight will drop to around 70 degrees.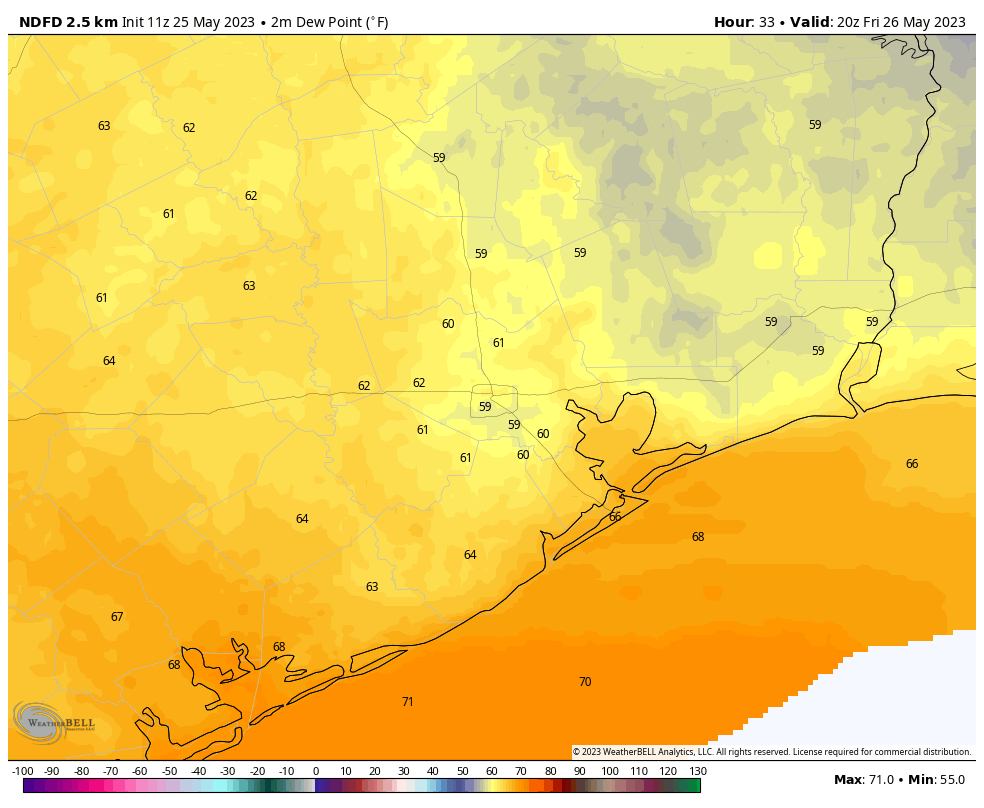 Friday
Let's hope you liked Thursday, because Friday is the same—only rain chances are 0 percent instead of 5 percent. Dewpoints look to be at their lowest today, perhaps in the upper 50s during the afternoon hours.
Saturday
Skies will be partly to mostly sunny, with highs around 90 degrees. Lows will drop to around 70 degrees.
Sunday
Should be more of the same.
Monday
As high pressure begins to weaken its grip on the area, the overall flow will turn more southerly and Houston's atmosphere will start to moisten. This may return more clouds to the area, humidity levels will start to rise, and there should be perhaps a 20 percent chance of showers during the afternoon.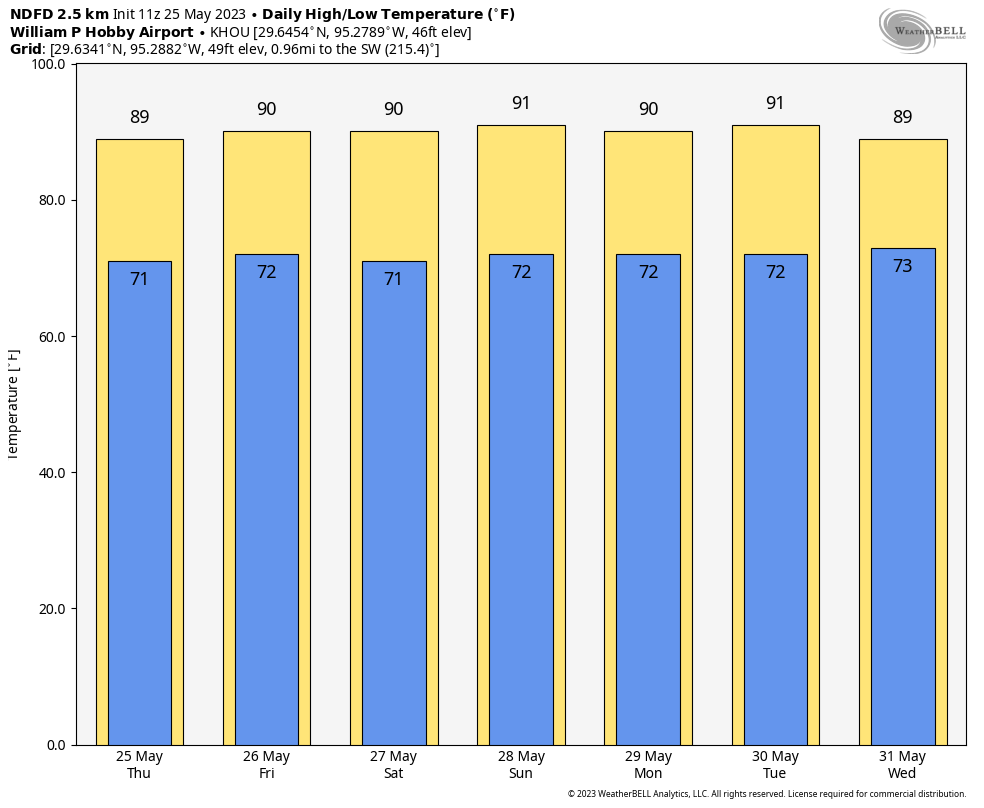 Next week
Most of next week probably will see highs of around 90 degrees, partly sunny skies, and a modest chance of afternoon showers. Oh, and humidity is coming back as dewpoints rise. Summer is knocking on the door, y'all. Matt will have you covered tomorrow, so let me wish you a safe and happy and fun Memorial Day Weekend.