We start today's post off by wishing everyone a safe and pleasant Memorial Day Weekend, and as we honor those that have fallen in defense of our freedoms, we thank those who have served and are currently serving our country today.
Simply put: The weekend looks great with nothing worse than a "typical" chance of PM showers, particularly Sunday and Monday. Next week looks a touch more interesting, but we'll cover that more in depth Monday.
Friday through Monday
The period between now and Monday looks pretty steady state. Expect plenty of sunshine and highs near 90 each afternoon. Morning lows should be in the upper-60s to low-70s. Humidity won't exactly be low, but it will not be oppressive by Houston standards.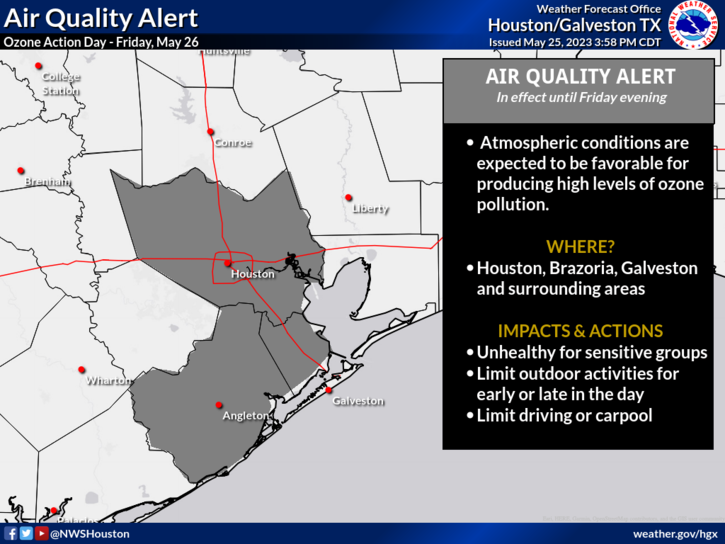 We've been dealing with ozone action days most of this week, and today will be no exception. Lots of sun and lots of traffic means lots of ground level ozone. Those sensitive to high ozone levels will want to take it easy today and probably again this weekend too. We may also see a little haze as some lingering wildfire smoke from both Canada and Central America may come back toward us this weekend, but hopefully it will be clearer than we saw earlier this week.
In terms of rain? We'll go for a requisite 10 percent or so chance of a stray shower today and tomorrow. Sunday, we could bump those chances up to 15 or 20 percent, and by Monday they could be more like 20 to 30 percent. Most areas will likely stay dry through the weekend, but just know that Monday carries the highest chance of a wetting shower in the area. As a result of slightly higher rain chances, Monday could be a couple degrees cooler as well.
Next week
After Monday, things become a little more unsettled with some disturbances swinging through. This should allow for slightly cooler temperatures and slightly higher rain chances from Tuesday into Wednesday. Additional shower chances may arrive toward next weekend.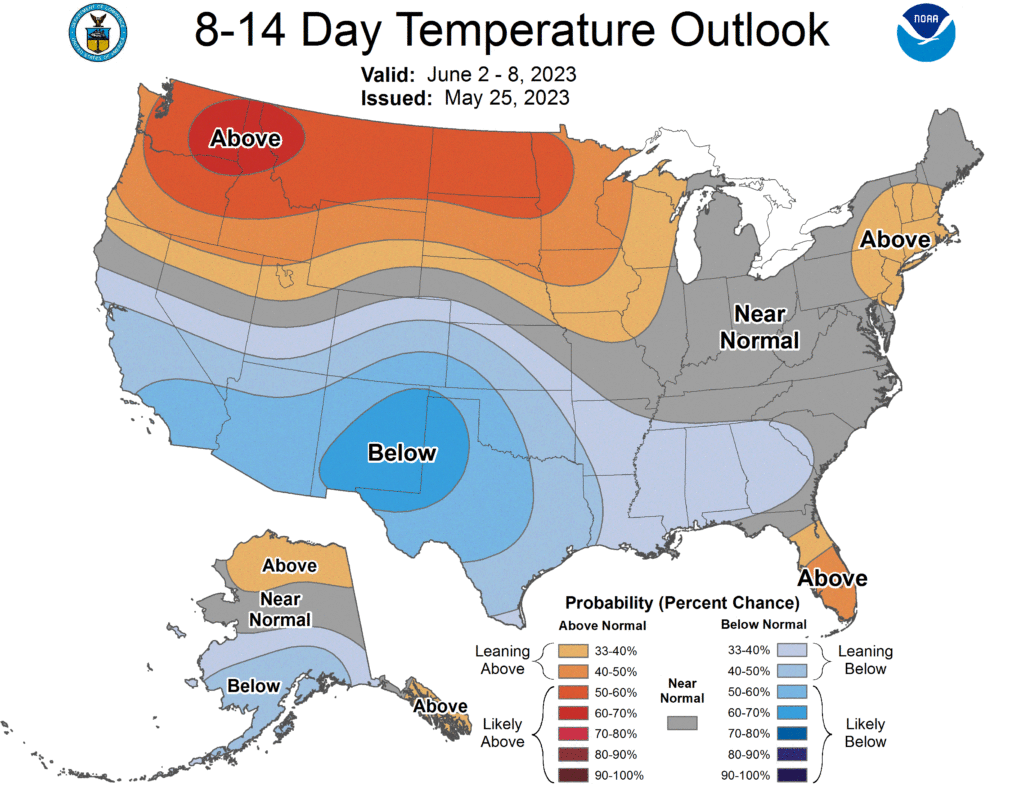 Overall, the pattern over Texas is likely to remain cooler than average and perhaps wetter than average over the next 10 to 14 days. We will see how long that lasts. Look for an update on Monday morning to set the table for next week. We will also share some thoughts on hurricane season next week as well. Enjoy the weekend!