Summer continues, with not a whole lot of change in the forecast through the weekend. As has been the case for much of the week, a moderately strong ridge of high pressure will continue to assert some control over our weather to bring August-like conditions to the area.
Thursday through Sunday
You know the drill by now—partly to mostly sunny days, high temperatures in the mid- to upper-90s with humidity, and lows in the upper 70s. A few (very few, most likely) areas will see some showers during the late morning and afternoon hours, but for the most part we should be dry. This is classic August weather for Houston.
Monday and Tuesday
By late Sunday or Monday, an upper-level low pressure system will begin to influence our weather as well, which should bring some changes. Most notably, we'll see a few more clouds (we discuss eclipse concerns below), some better rain chances, and lower high temperatures, perhaps in the low 90s. By no means are we looking at widespread, heavy rainfall, but 30 to 40 percent of the region should see a couple of tenths of an inch of rainfall on both days. Highs should jump back up into the mid-90s by the second half of next week.

Eclipse
Unfortunately for the eclipse, the low pressure system on Monday will likely increase cloud coverage during the daytime. However, at this point I still expect partly to mostly sunny skies during the morning, and this will hopefully extend into the early afternoon—for Houston, maximum coverage of the Sun by the Moon comes at 1:16 pm. We shall see.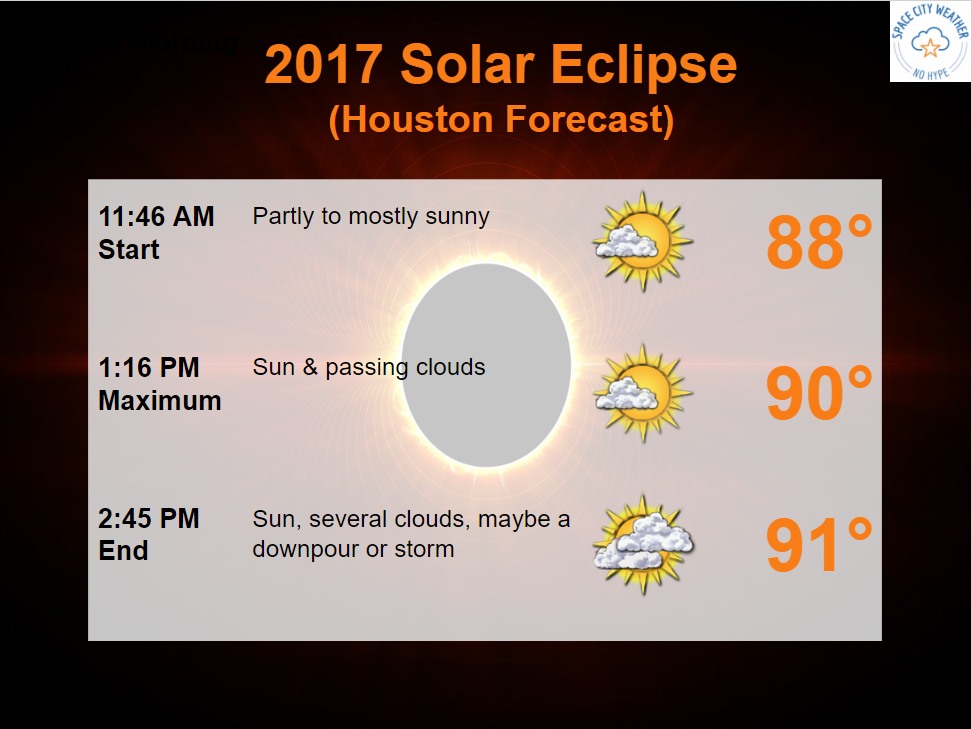 Tropics
Meanwhile, in the tropics, Tropical Storm Harvey seems likely to form soon as it approaches the Lesser Antilles. Typically we'd be very concerned about such a system, but for now it appears most likely to remain on a due westward course across the Caribbean Sea, meaning that probably will not move into the central Gulf of Mexico. Here's a look at the model tracks for the system, now known as Invest 91L.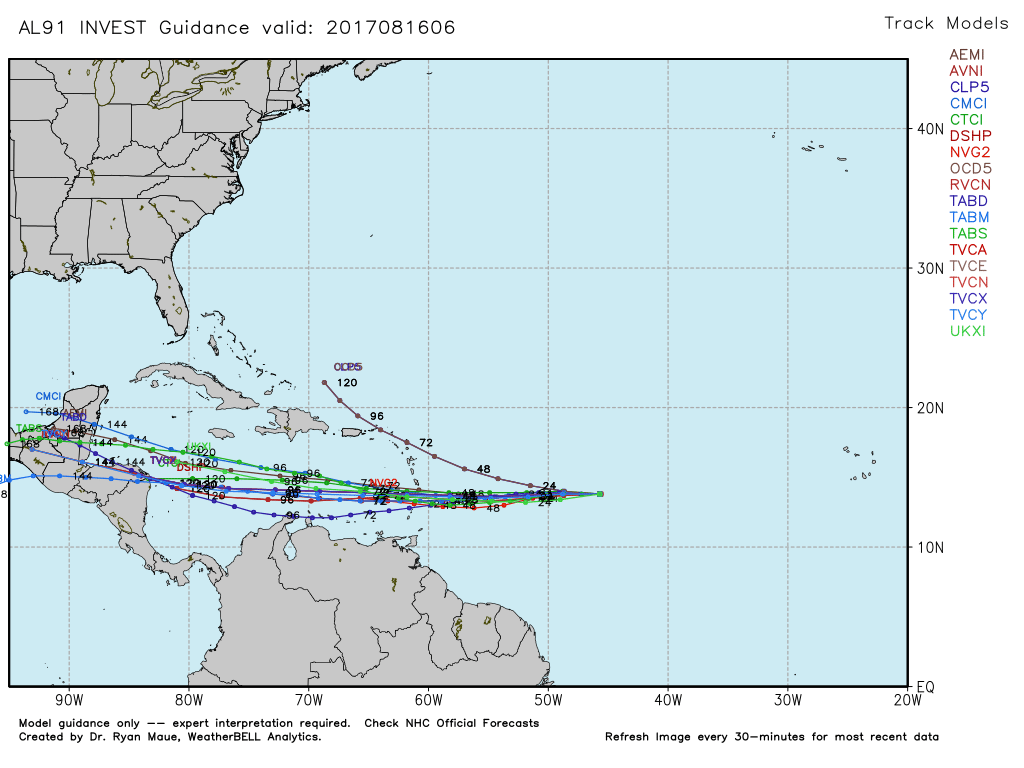 Posted at 7:25am CT on Thursday by Eric