Good morning. Our abnormally warm May weather continues, but I'm still expecting a modest break from the heat this weekend as well as the influx of some much needed rainfall. How much? We don't yet know. But until then, it will feel a lot like June or even July outside.
Wednesday
As high pressure begins to sag eastward, we'll see an onshore flow today that is a bit stronger, with southerly winds at 5 to 15 mph, at times gusting to 20 mph. Aside from that, there's not a whole lot to say, with high temperatures topping out in the low- to mid-90s with mostly sunny skies. Conditions tonight will be warm, with lows in the mid-70s, generally, and partly cloudy skies.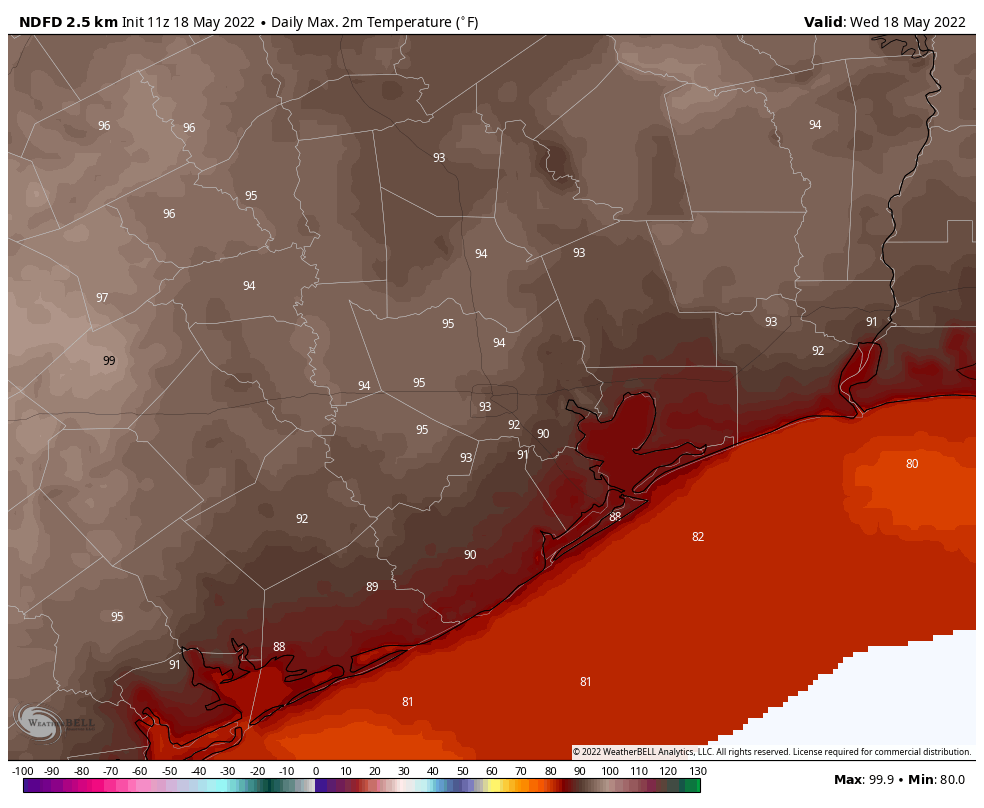 Thursday
If you liked Wednesday's weather you're in luck. Thursday is going to be just about the same.
Friday
High temperatures on Friday may be a degree or two cooler, and the southerly flow a little bit stronger. Sustained winds on Friday afternoon could reach as high as 20 mph, with gusts of 25 or 30 mph. Mostly sunny skies during the afternoon will give way to more clouds during the evening and this will make for a warm and sultry night. Look for lows to only fall to near 80 degrees in the city of Houston.
Saturday and Sunday
Saturday should start out warm, and mostly cloudy, with high temperatures reaching into the low 90s. After that we're watching the movement of a slow-moving (and dying) cold front approaching our area. While the details remain fuzzy, rain chances should start to increase on Saturday evening into the overnight hours, with a healthy chance of rain persisting into Sunday. Most of the area should at least see some rain, perhaps a few tenths of an inch, but we certainly cannot rule out the potential for more localized heavy rainfall. Temperatures on Sunday will probably be in the 80s for most areas.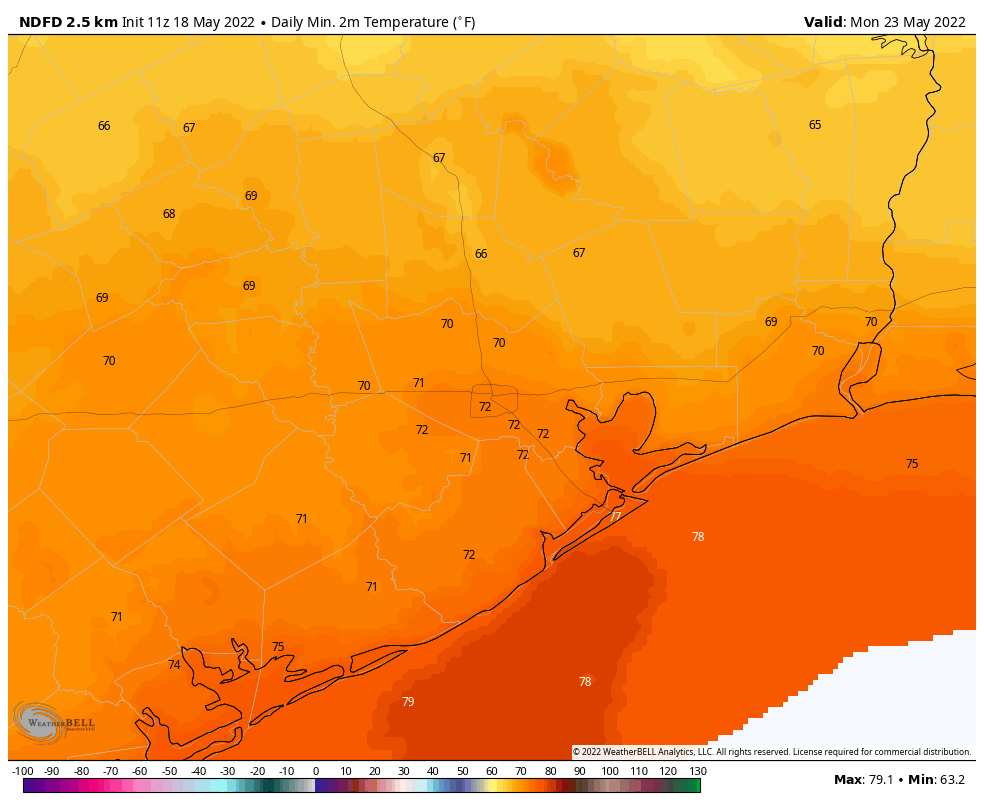 Next week
It looks like what remains of the front will move off shore, allowing most of the region to stay in the 80s on Monday. But after that we'll start to warm back up. While nothing is certain, it looks as though the pattern will support decent rain chances at least into the middle of next week. With June around the corner, several days of on-and-off rain sure would help with the region's emergent drought.