There's no question it has been a dry spring for the Houston area. Much of the region south of Interstate 10 has received less than 50 percent of normal rainfall, and this dry spell has come on top of an exceptionally hot May. Add these two factors together, and soils are rather dry heading into summer, which is a solid recipe for a significant drought. But summer is not fully here yet, and fortunately for us there's a pattern change ahead this weekend that should bring some much-needed rainfall to the region before the onset of June.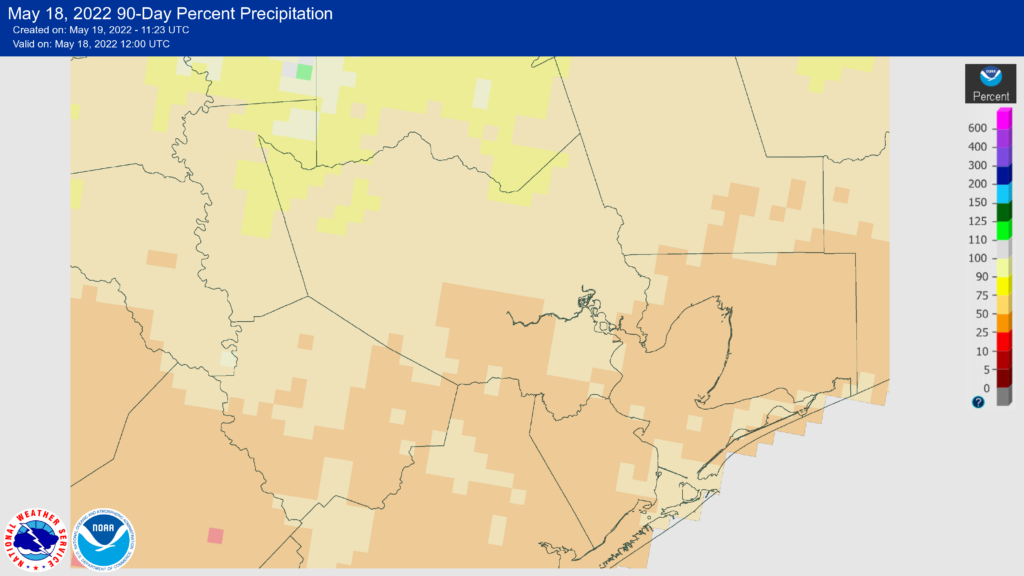 Thursday
The rain isn't here yet, however, and Houston will experience a few more blazing hot, sunny days before some relief arrives this weekend. Temperatures will reach the low 90s for most today, with mostly sunny skies, and a pronounced southerly flow. Look for winds out of the south at 10 to 15 mph, with gusts up to 25 mph. Lows tonight won't drop below of the mid-70s for most.
Friday
This will be another hot and sunny day, with high temperatures in the low-90s and gusty southerly winds. With increasing clouds, look for a very muggy night Friday, with lows only dropping into the upper 70s.
Saturday
The weekend will start out with cloudy skies and muggy conditions as temperatures reach the lower 90s on Saturday. For the most part, I expect rain showers to hold off on Saturday, with the possible exception of areas well to our northwest, including College Station. This will be due to a slow moving, weakening cold front that is likely to reach the Houston metro area late Saturday night or early Sunday morning. For the most part, I don't really expect much rain in the Houston region until after midnight.
Sunday
As the front moves into Houston and essentially stalls, we should see widespread showers and thunderstorms. Overall, I'm not expecting anything too extreme, with accumulations likely on the order of 0.25 to 1.0 inch for most. Highs on Sunday will probably reach the upper 80s beneath mostly cloudy skies. Lows on Sunday night should drop to near 70 degrees overnight.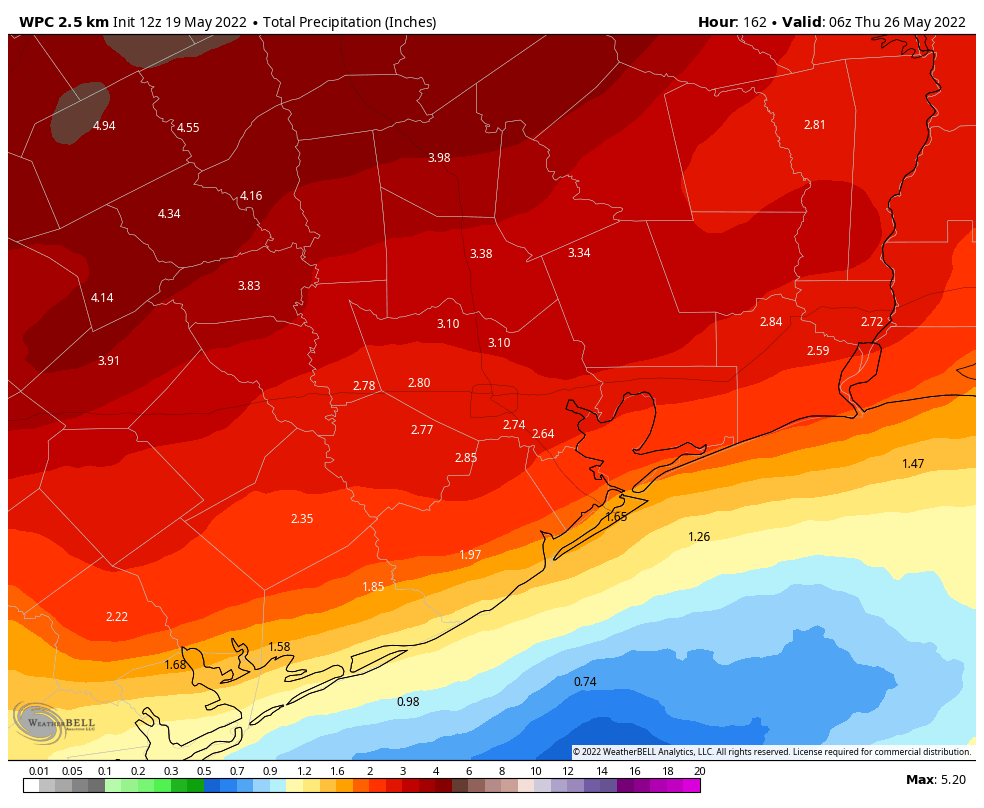 Early next week
The overall pattern for Monday through Wednesday is one where we have an unsettled atmosphere, with the remnants of the front hanging around, and disturbances passing overhead. With this kind of pattern I expect most of the region to pick up an additional 1 to 4 inches of rainfall through Wednesday. Highs should generally slot into the mid-80s with mostly cloudy skies. We should be back into the low 90s by the end of next week, with drier conditions. So for the sake of our region's soils, and with apologies to those who have outdoor activities, I really hope the forecast for rainfall comes through next week.