Good morning. If you're out and about near Galveston Bay this morning, please take a few extra minutes due to fog. Skies will clear out later this morning with mostly clear conditions, and we expect sunny weather through the weekend.
Wednesday
Houston remains caught between high pressure over the eastern United States, and low pressure to our southwest. This creates a fairly stagnant pattern, with our surface conditions dictated by an onshore flow. As a result, high temperatures today will again push up into the mid- to upper-80s. Winds will be light, out of the east and southeast. And low temperatures again tonight will only drop into the low 70s for most of the area. Rain chances are about 10 percent, or less.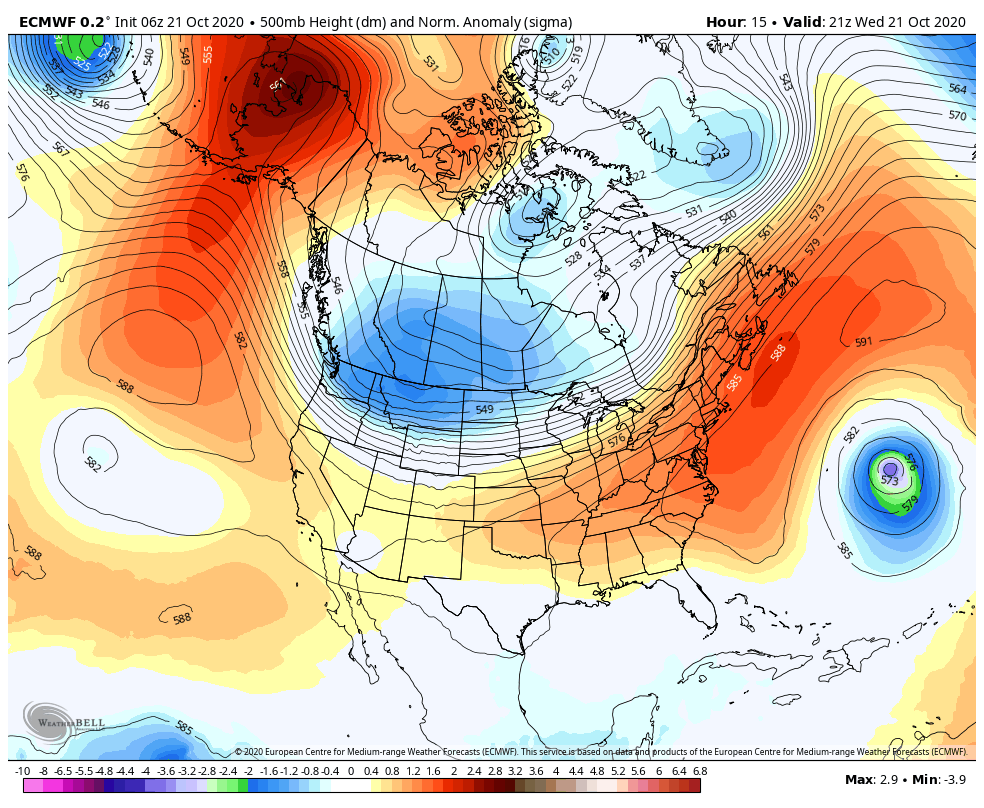 Thursday and Friday
More of the same, to be honest, until Friday night. A front will approach the region on Friday afternoon or evening, and it should reach the I-69 corridor by around midnight, and the coast by or before sunrise on Saturday morning. This is a weak front, so don't expect fireworks. I expect its passage will be dry in terms of rainfall, and should only moderate dewpoints and temperatures a few degrees—it's impact will be more significantly felt well inland, in places such as College Station.
Saturday and Sunday
Highs on Saturday may dip into the low- to mid-80s due to the front, but should rebound back into the upper-80s on Sunday.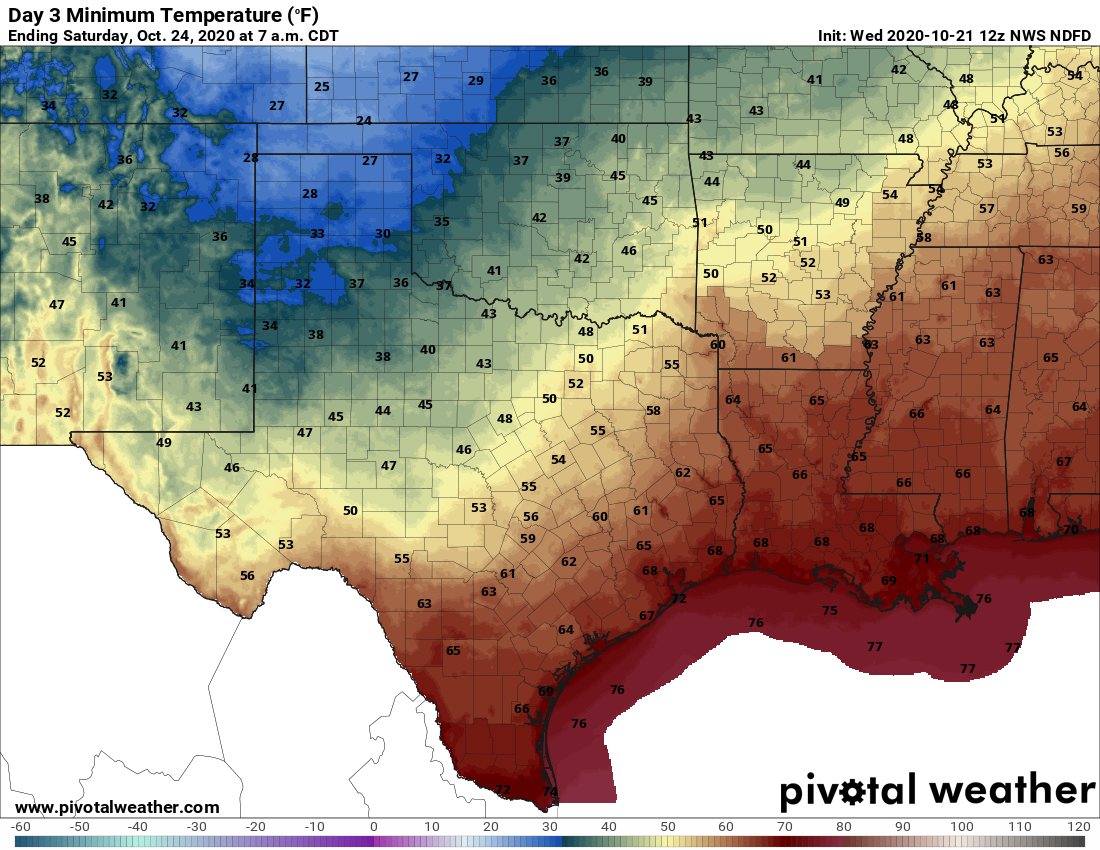 Next week
So what's the progress on a stronger front early next week? We're still in what I'd call watch-and-see mode, but I'm penciling in its passage for some time on Tuesday. This has the potential to be a pretty strong front, but there's still a lot of fuzz in the models and the signal is not overwhelming. I think that when the front finally makes it we will see a pretty decent shot of rainfall, and since the region has been rather dry we'll take what we can get. Hopefully we can have this part of the forecast nailed down better by tomorrow morning.