It is difficult for me to believe, but Space City Weather turns five years old tomorrow. (Here's our first post). I remember it well. I left the Houston Chronicle's downtown office that afternoon, a Friday, after a nice send-off from my colleagues following 17 wonderful years at the newspaper. I had intended to at least take the weekend off before starting a weather website, as a hobby. But with impending storms and heavy rain that weekend, my wife and I put off a celebratory dinner on Friday night while I created Space City Weather and dove headlong into the effort. Matt joined from the outset and Reliant soon came on as a sponsor. Then, Hurricane Harvey hit two years later, and the rest is history.
Looking ahead, we're going to continue to make site improvements. Most notably, many readers have asked for an app. Frankly, making a free, quality app is a really big ask for such a small site like ours, but we are planning to make this happen in the coming months, and will have more to say soon. We also are planning other small improvements, but the site is going to remain true to the core mission that I outlined in that first post five years ago—"informative, hype-free forecasting." Thank you to everyone who was there at the beginning, or found us along the way.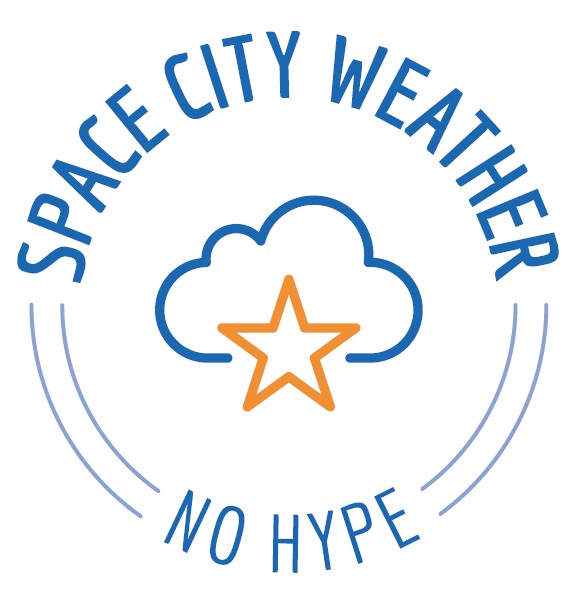 Thursday
Temperatures are generally in the low 70s across the Houston area this morning, with dewpoints to match, making for fairly humid conditions. This has also led to some fog in the area that has reduced visibility. After the fog dissipates we can expect a partly sunny day, with highs in the mid 80s, along with light southeast winds. We can't rule out a few isolated showers, but they should be fleeting. Lows tonight will be similarly warm.
Friday
This day will start out a lot like Thursday, but will change as a front pushes into the area. The front should arrive in northwest areas, such as Brenham, around sunset, push through the city during the evening or overnight hours, and reach the coast around midnight or a few hours later. Some models are now suggesting the front may have a little more oomph than we first anticipated, allowing for low temperatures to possibly drop into the 50s on Saturday morning. Emphasis on possibly.
Saturday
In the wake of this front, conditions will be pretty nice on Saturday, with partly to mostly sunny skies and highs likely only reaching the upper 70s. However, the front is going to wash out pretty quickly, so with onshore winds returning we can expect a warmer night, likely in the upper 60s for most.
Sunday and Monday
We should be back to fairly humid, warm weather on Sunday and Monday, with highs somewhere in the 80s and plenty of sunshine.
Next week
When it comes to next week's forecast we're still in something a of a throwing darts at a dart board mode. Some models want to bring a strong front into Houston late on Monday or Tuesday, with a reinforcing front later in the week, making for much cooler fall weather all week. Others bring a front close to Houston on Tuesday, before it stalls, and awaiting a reinforcing front later in the week to push all the way off the coast. So while we're pretty confident significantly cooler weather is on the way, I'm not sure whether that happens on Tuesday or Thursday. The good news is that whenever a front does push all the way through, it should also bring some rain with it. Again, details on how much, etc., remain very much up in the air. Literally!