We've been talking for several days about the collision of a cold air mass, in the form of a strong front, colliding with southerly moisture near Houston this weekend. The question for some time has been how far south the coldest air will get, and therefore where the line between rain, sleet, and snow will fall. As of late Sunday morning, we think that line will be further south than anticipated, possibly all the way down to Interstate 10. We will soon find out for sure—the best chances for a wintry mix will come this afternoon and evening.
As of 11am, precipitation is now moving into much of the Houston area. Already, rain has turned to snow in College Station, and a few locations in Montgomery County have reported sleet. As a quick reminder, the entire atmospheric column needs to remain at freezing temperatures to form snow, otherwise you can end up with sleet or even freezing rain.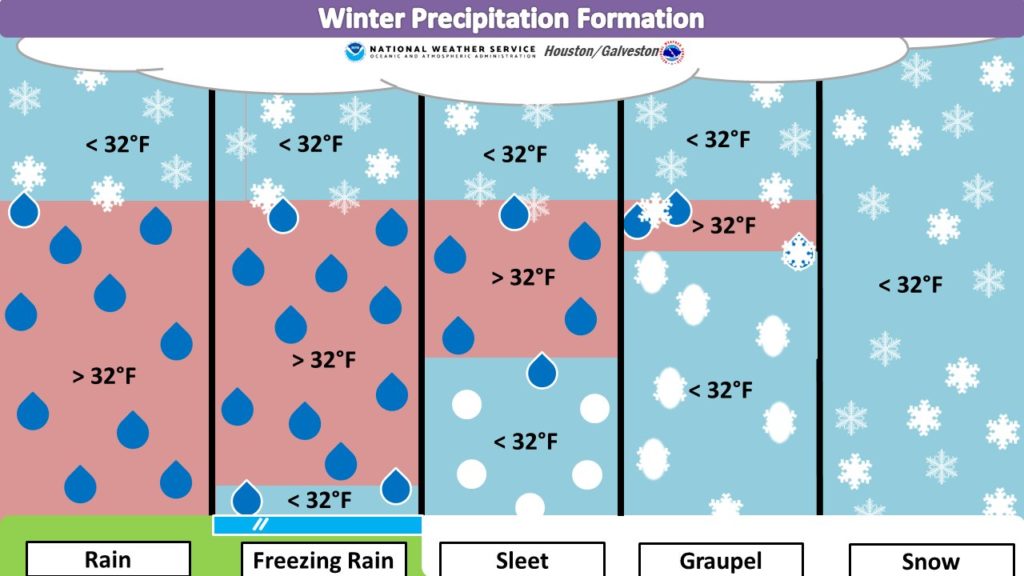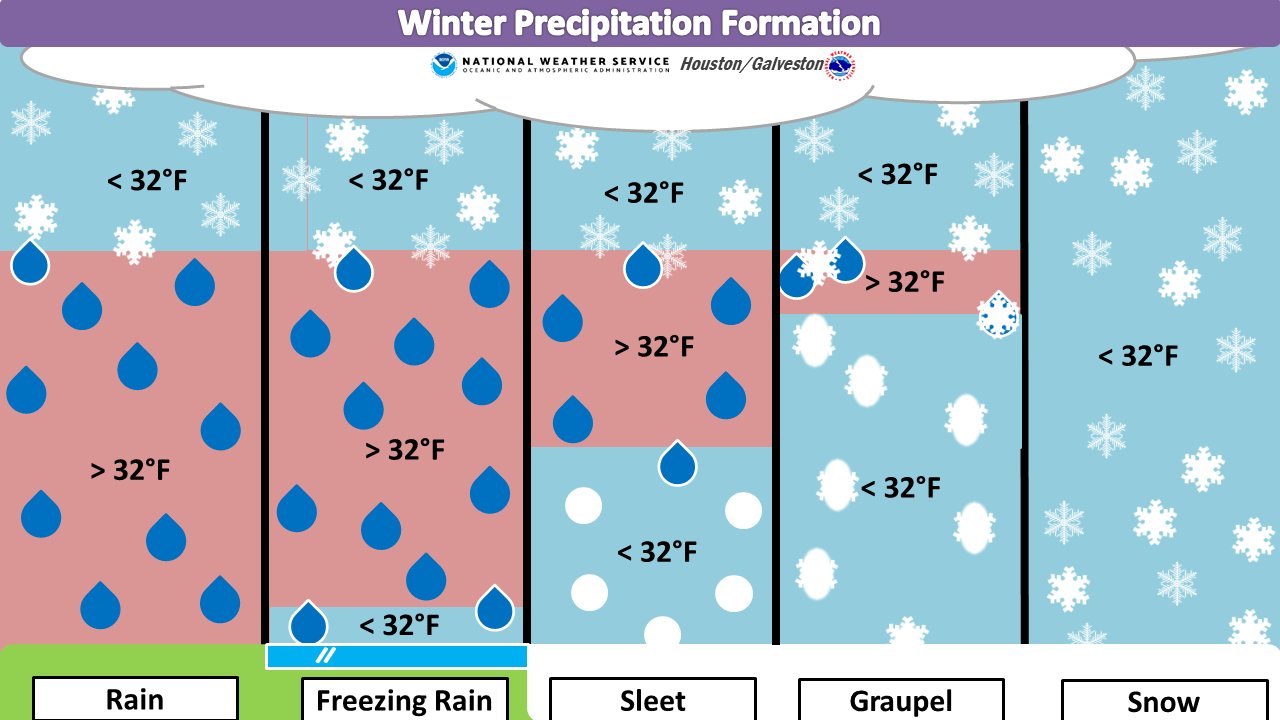 As we get deeper into Sunday and Sunday evening with this storm, we wanted to share some key messages we think it's important to share. For this, it's important to know whether you live in an area with a "Winter Storm Warning," a "Winter Weather Advisory," or no warnings at all. Most all of Houston is not under a warning, but that doesn't mean we won't see any effects.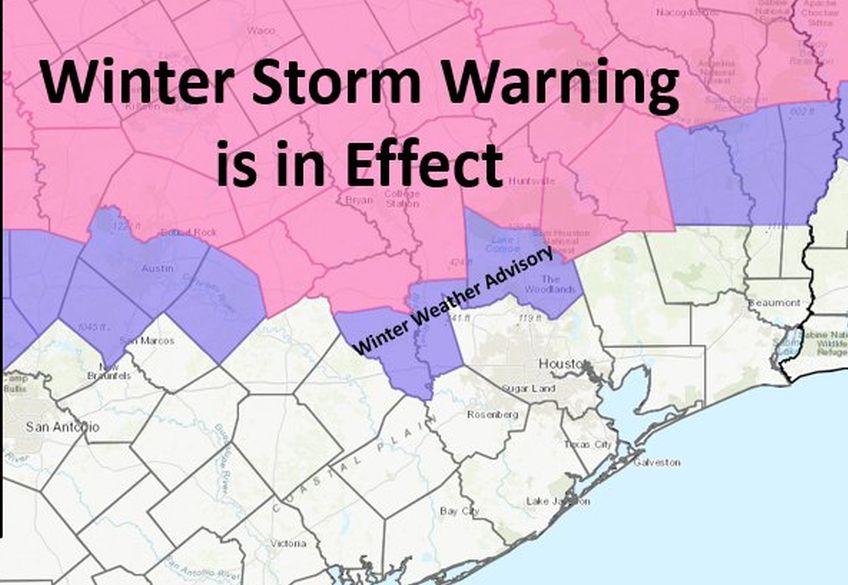 Areas under a "Winter Storm Warning" face the greatest risk. And although there remain large amounts of uncertainty, it seems likely that much of the region shown in pink, above, will see 2 to 5 inches of snow. This is enough snow to cause significant problems in terms of driving, so travel to these areas later Sunday through Monday morning is not advised.
Areas facing a "Winter Weather Advisory" likely will receive less than 2 inches of snow, and perhaps also some sleet. This is still enough of a wintry mix to cause problems on roadways, but because temperatures this afternoon should remain above freezing at the surface some travel today is OK. However, as temperatures fall to or near freezing tonight, travel may become problematic.
For all other areas, surface temperatures should remain above freezing on Sunday and Sunday night as precipitation comes down. Therefore, while you may see some flakes in the air, or sleet, as far south as Interstate 10, it is unlikely to accumulate. The real question, of course, is, Is it going to snow at your house? For nearly all of Houston there's a non-zero chance, but if you're along or south of Interstate 10 the chance is still quite low. We will update later today if this changes.
This mess will come to an end tonight, as drier air filters into the region from the west. Generally, precipitation should taper off from west to east from about 10pm to 2am, or thereabouts. Monday will be a very cold day, with mostly cloudy skies and highs in the 40s for most of Houston.