Throughout today the European forecast model has been advertising the potential for a tropical disturbance to develop in the Gulf of Mexico, and then move toward the Texas coast this weekend. This evening, in its 7pm CT update, the National Hurricane Center gave this system a 20 percent chance of developing into a tropical depression over the next two days.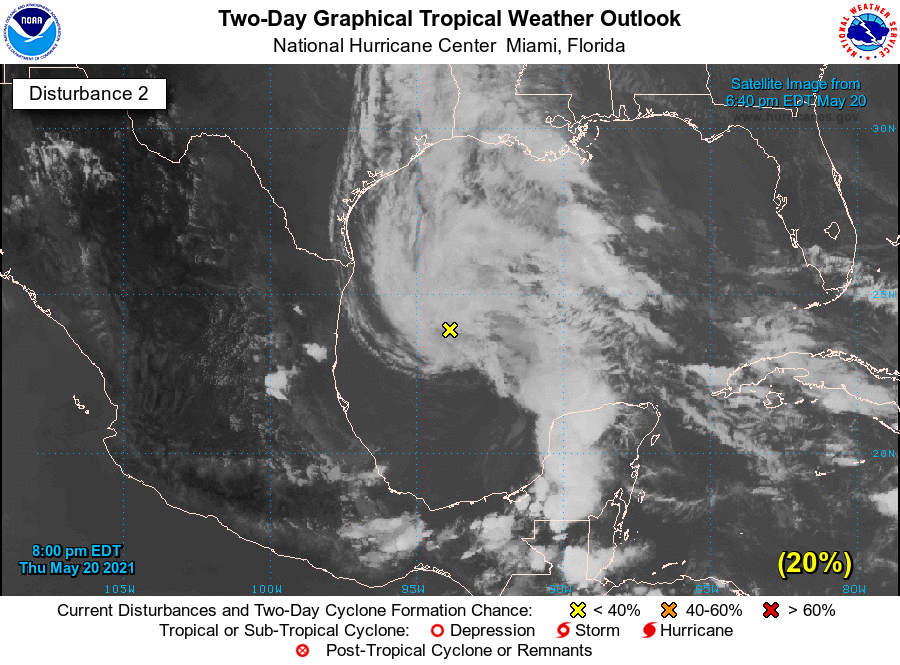 Here's what we can tell you: this system very likely will not have much impact on our region's weather. We have already forecast a healthy chance of rainfall on Friday and Saturday along the upper Texas coast, and that will not change. Our expectation is that most of the region from Houston to Beaumont will see an additional 1 to 2 inches of rain through Saturday night, with higher isolated totals. All of this should be manageable despite our recent rainfall.
This Gulf low pressure system, which remains poorly organized this evening, is forecast to track north, and then northwest, likely approaching the Texas coast late on Friday night or Saturday. Although there is the possibility it may organize somewhat, it will also be drawing in somewhat drier air that will limit this.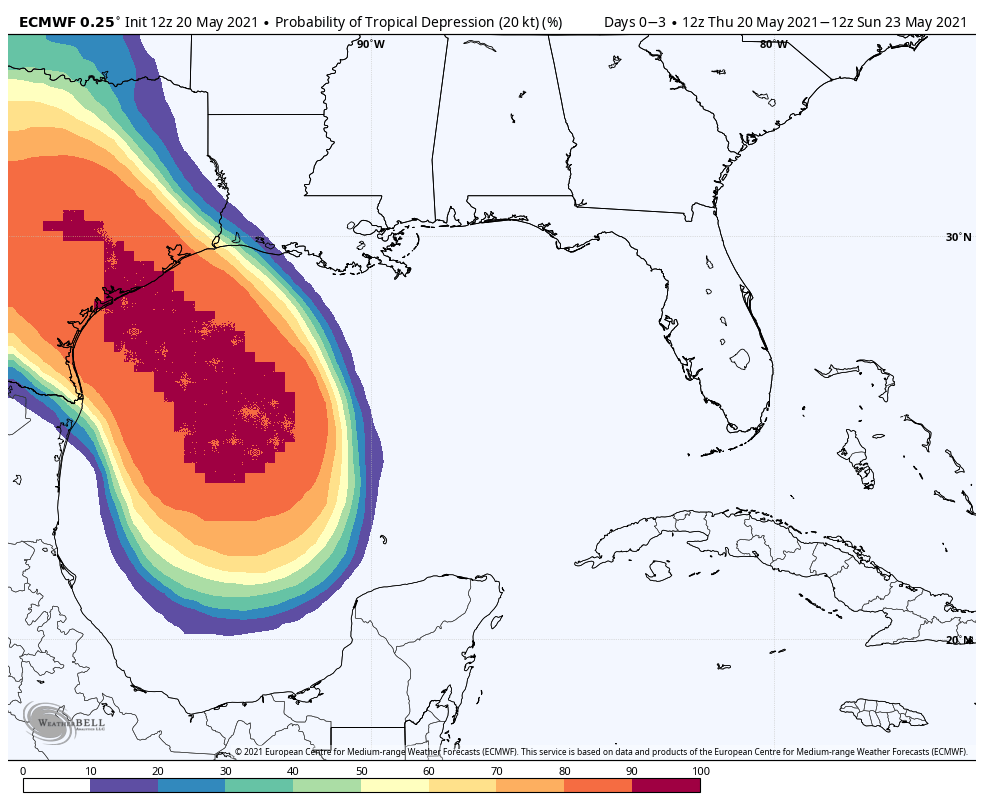 The bottom line is that yes, we realize no one wants to see a tropical blob in the Gulf of Mexico. However, this one likely carries a minimal threat, and we expect the region to really begin to dry out on Sunday. We'll have more in the morning.