Nearly three months have come and gone since the Tax Day Floods ravaged the Houston area in April. As you may recall, during these storms rain fell at rates as high as 1 inch in just 5 minutes over parts of Harris County, with a maximum hourly rate of 4.7 inches. The rain topped out at 16.7 inches in just 12 hours over western Harris County. All told, Harris County averaged 7.75″ of rainfall for the event— equivalent to 240 billion gallons of water falling on the area.
One of the most memorable aspects of those floods came when both the Addicks and Barker Reservoirs filled up, and flooded the adjacent Highway 6. These watersheds located upstream of Houston provide flood damage reduction along Buffalo Bayou downstream of the reservoirs and through the center of the city.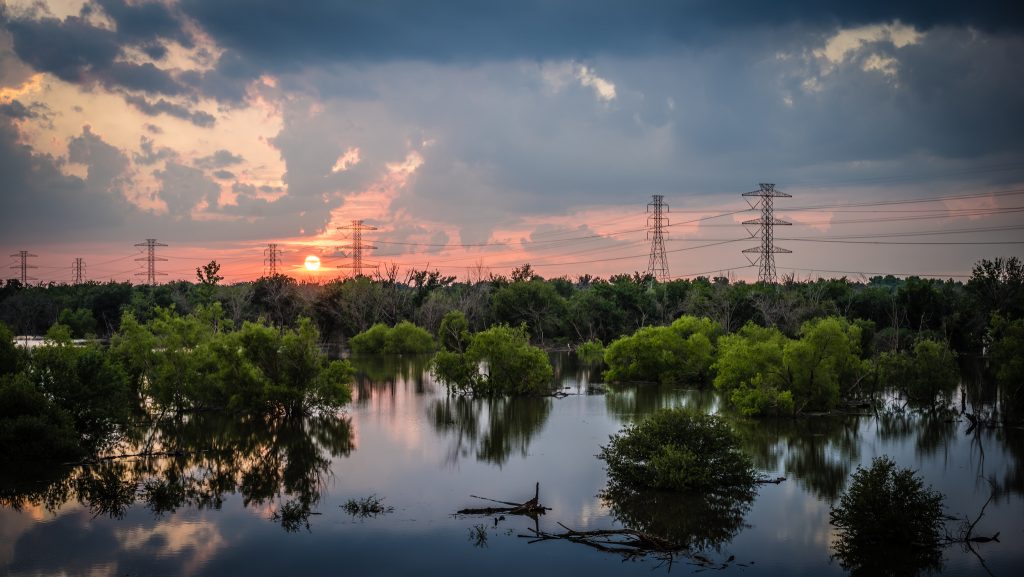 Now, finally, those two large drainage basins have emptied. KUHF 88.7 spoke with Richard Long, of the U.S. Army Corps of Engineers, which manages the dams.
"Well the reservoirs are in real good condition right now. Addicks Reservoir emptied out overnight, actually, just last night, and Barker Reservoir will empty in the next couple of days. So we will be basically through with all the Tax Day floodwater and all the rains that have occurred since then," Long said.
After the reservoirs empty out completely the Corps plans to inspect the facilities to determine if any damage was done by the high water. The Corps also plans a $75 million renovation of the facilities built during the World War II era.
Fortunately for them, there appears to be a lot of dry weather on the horizon for Houston as we get deeper into July and then August.