The Harris County Flood Control District (HCFCD) has released their second report on the Tax Day Flood event last month. There isn't anything shockingly new in this report, but it is an interesting read and brings the historic event into greater focus. I've scoured it and pulled a few interesting nuggets and images. (Note: For larger versions of the images just click on them.)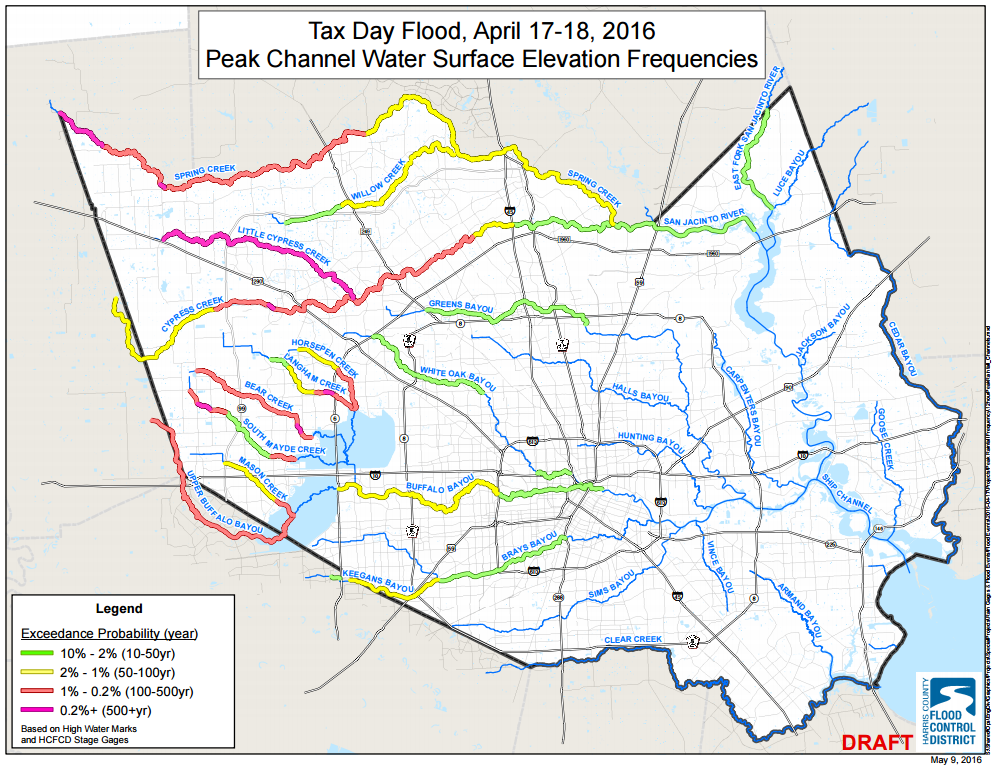 The total number of houses that flooded exceeded 7,000 in Harris County. Add in an additional 2,700 apartment units that flooded, plus 430 homes in Waller County, and you get over 10,000 households that experienced some form of flooding last month. That's truly an incredible number.
HCFCD went out and found high water marks along many creeks and bayous in Harris County. They ended up compiling nearly 300 high water marks, which is the second largest effort they've undertaken (surpassed only by Hurricane Ike's 476 high water marks in 2008).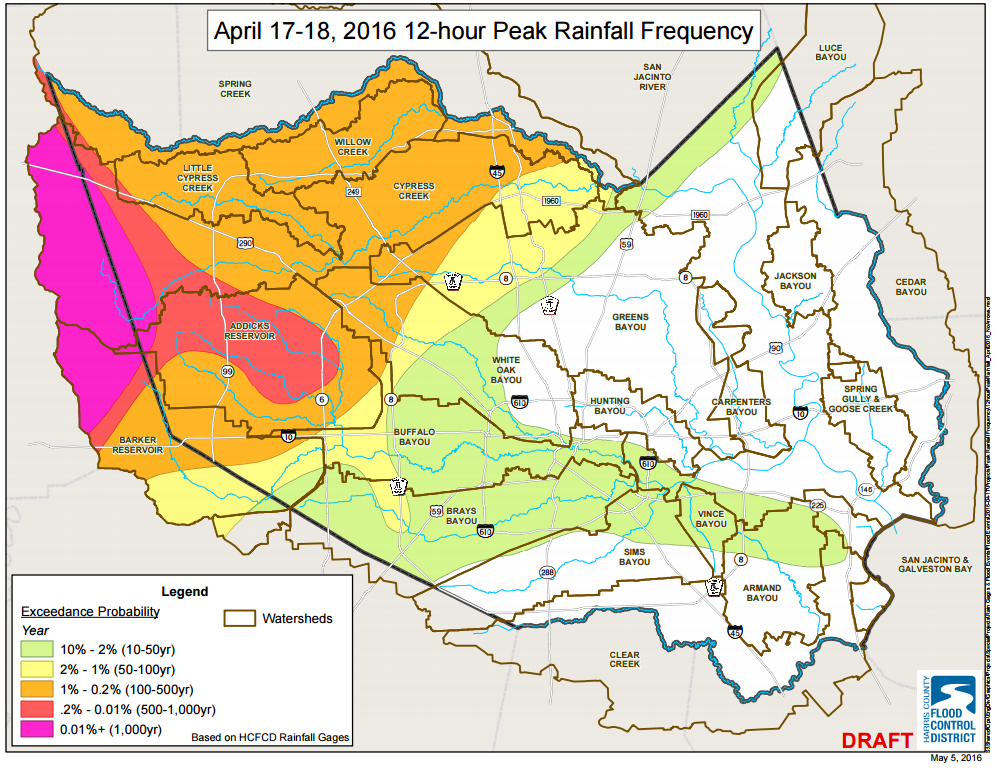 Repairs and debris removal on area channels and detention basins since the flooding has cost north of $12.5 million so far. This includes slope failures, bank erosion, outfall pipe damage, and downed trees.
The real champions remain Addicks and Barker Reservoirs though. While there was flooding around those facilities and there continues to be flooding traffic headaches there, the amount of damage those two structures prevented from occurring as you approach downtown Houston is staggering. At one time on April 18th approximately 49,150 cubic feet of water were flowing into Addicks reservoir per second. That is equivalent to about 2.2 million gallons of water per minute being kept out of a flooding west Houston.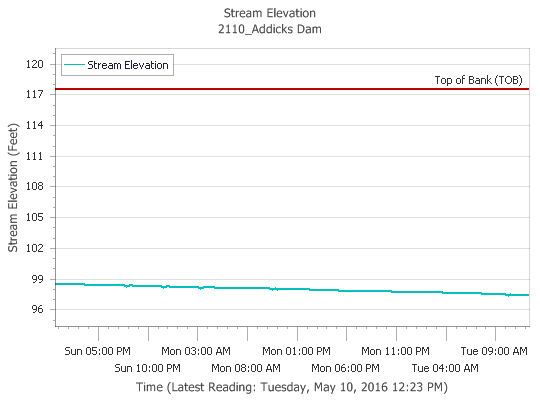 As of Tuesday afternoon, the Addicks Reservoir is at 97.4 feet, down from its peak of 102.65 feet after the rain. The good news is that once we hit 96 feet, that means water should be off Highway 6, meaning cleanup can begin. Of course, that will take some time, and TxDOT has stated that it will be at least until May 26th before Highway 6 can open.
We will continue to have more coverage of the Tax Day floods and their implications for the greater Houston region.