Good morning. The overall forecast remains on track with a front moving in Wednesday night and cooler weather beyond. After a messy period of widespread rainfall, the weekend outlook once again looks absolutely gorgeous.
Tuesday
Patchy fog has formed across the area, as temperatures in some locations have dropped to dewpoint temperatures. This should burn off in fairly short order as air temperatures rise, with mostly sunny skies this afternoon and highs near 80 degrees. Tonight will be mild, with partly cloudy skies and lows dropping to around 60 degrees in the city of Houston, with slightly cooler conditions inland and warmer along the coast. This will be the warmest night of the week, with light southeasterly winds.
Wednesday
Clouds will start to form ahead of the front, so this should help to moderate highs a bit on Wednesday, perhaps to the upper 70s. It does not appear as though there will be a discrete line of showers with the front, but rather the rains on Wednesday and Wednesday night should be more spread out, and last a little bit longer. Overall, I think most of the area will see 0.5 to 2.5 inches of rain from Wednesday afternoon through early Thursday. (This will be something to keep in mind going to and from the ballpark if there's a Game 7 of the World Series). The front itself pushes through the region later on Wednesday and early Thursday. Overnight lows should drop into the 50s.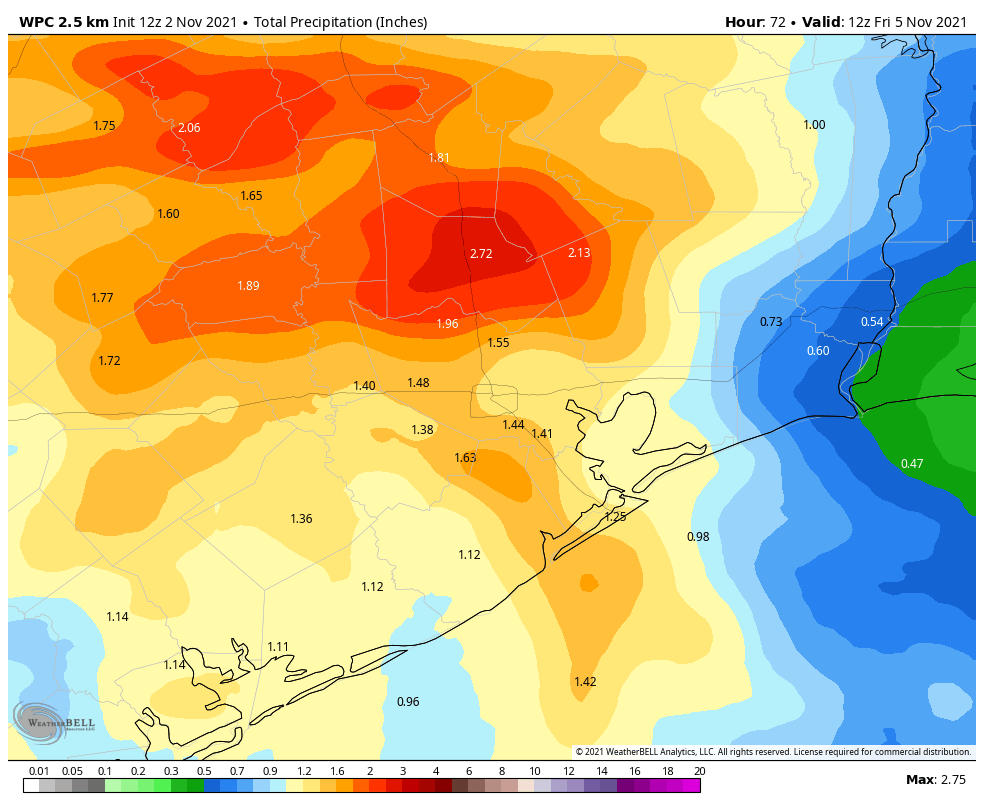 Thursday
I'm expecting rain showers to end by around sunrise, or perhaps a little later, from northwest to southeast. In the front's wake we'll see mostly cloudy skies and cooler weather, with highs likely ranging from the upper 50s north of Houston to mid-60s right along the coast. With moderate northerly winds of 10 to 15 mph, this will be a chilly day. As skies clear later Thursday or overnight, temperatures will drop to around 50 degrees in Houston, with 40s outside of the city.
Friday, Saturday, and Sunday
This will be a splendid stretch of fall-like weather, with sunny skies and cooler weather. Highs will climb from the mid-60s on Friday to lower 70s on Sunday. Overnight lows will remain fairly cool as well, likely in the 50s for most, but colder in outlying areas.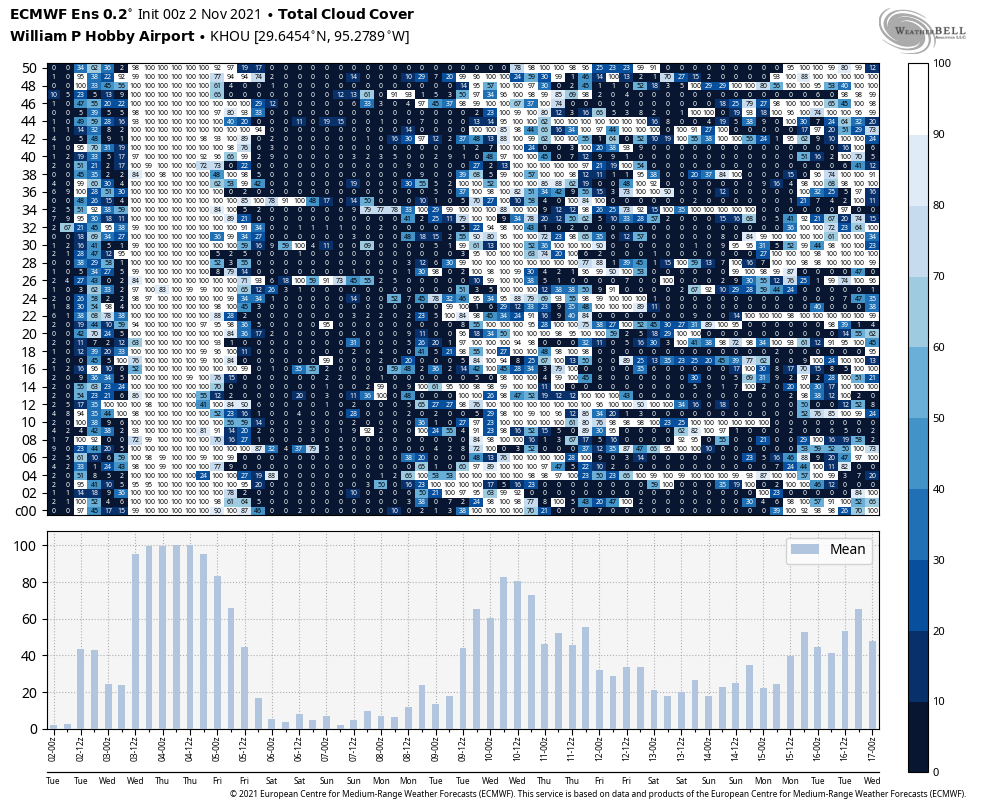 Next week
We'll see a gradual warm up next week, with highs likely reaching about 80 degrees by Wednesday or Thursday. After that point you can probably pencil in another front ahead of next weekend. Dare we dream of three lovely fall weekends in a row? Yes, we can dream of such.