Change is on the way for Houston, with a front nearing the area. This front will be something of a slow mover, so it may rain on and off from later today through Thursday morning before skies finally begin to clear out. This weekend still looks clear, cool, and exceptional.
Wednesday
Skies will be mostly cloudy today, which should help to limit high temperatures to the mid-70s. Winds will be light, generally from the northeast. Rain showers should start to develop north of Houston later this morning, and then fill in across the region this afternoon and overnight. We're probably not looking at anything too extreme in terms of rainfall, with most of the area seeing perhaps 1 to 2 inches through Thursday morning. Temperatures should begin falling by around mid-afternoon, with 60s this evening, and 50s overnight.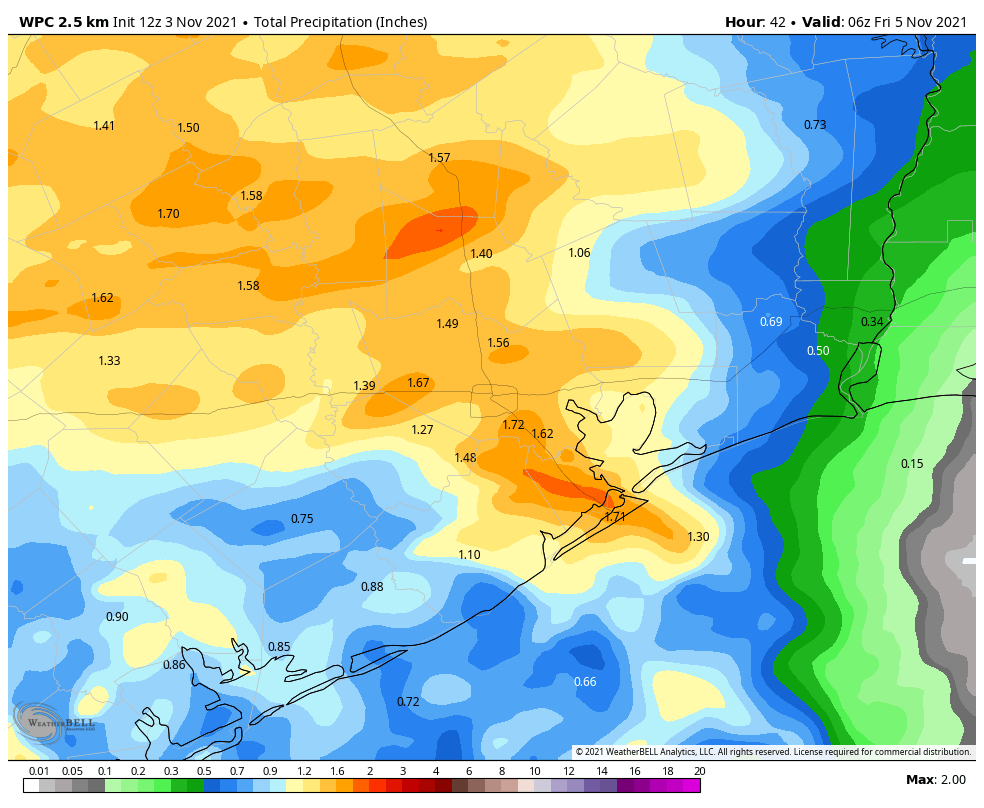 Thursday
This will be a chilly day that likely starts out wet, with ongoing light to moderate rainfall. Winds may gust to 15 to 20 mph from the north during the late morning hours, but the front will bring nothing like last week's stiff winds. Even though skies may begin to clear somewhat during the afternoon, highs will likely top out in the upper 50s to low 60s. If the high stays below 65 degrees, it would be our coldest day since February 20, when we were finally starting to come out of the Valentine's freeze. Temperatures will fall to near 50 degrees on Thursday night in Houston.
Friday, Saturday, and Sunday
This three day period should bring sunny skies and cooler weather, with highs ranging from the upper 60s on Friday to mid-70s on Sunday. Both Friday and Saturday night could see lows in the upper 40s in Houston, with cooler conditions inland, and warmer along the coast.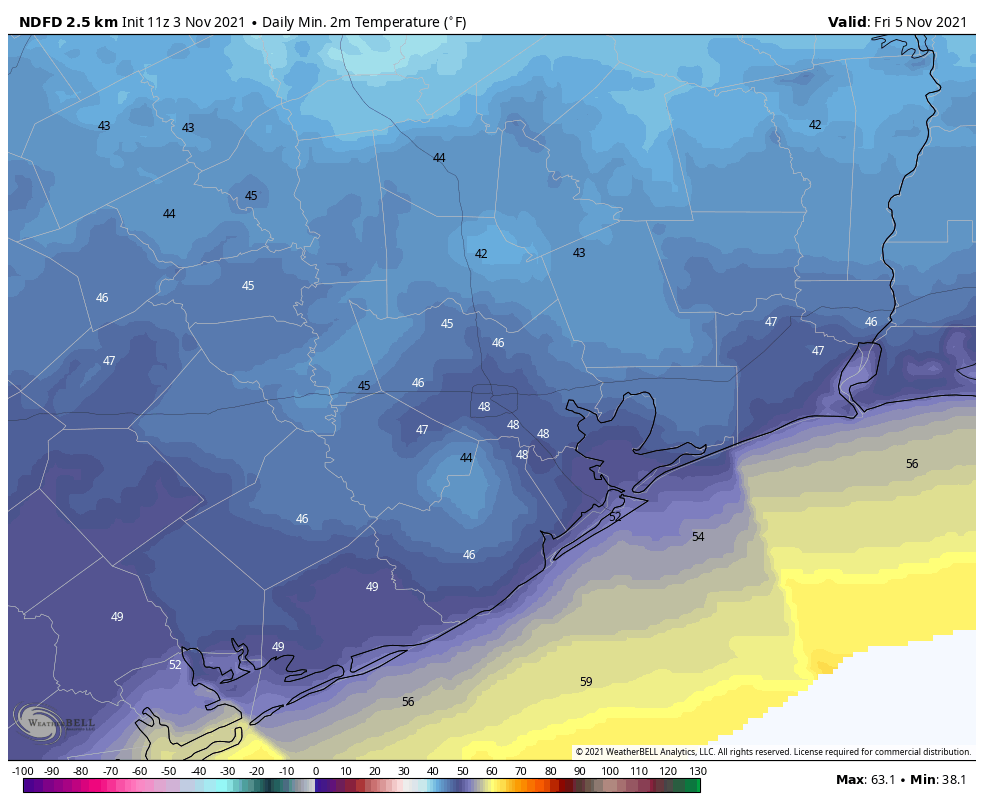 Next weekend
As the onshore flow returns later this weekend, we should see a warm-up next week back toward highs of around 80 degrees, lows in the 60s, and rising humidity. Rain chances seem low for the most part. Another front seems likely to move through around next Thursday, although we're not locked in on such a solution yet. This front, if it makes it through, would setup another great fall weekend should it come to pass.