I hope everyone is having a great weekend. After the widespread showers and thunderstorms the region experienced on Friday afternoon, we just wanted to provide a quick update for the rest of the weekend, and early next week.
The overall pattern remains more or less in place today, with a stationary boundary and a moist atmosphere capable of supporting rain storms. Conditions should remain fairly calm this morning, but by noon we should start to see the development of showers to the west of the Houston metro area, and these will gradually move eastward. The most likely time for showers and at least a few thunderstorms will be this afternoon and early evening. The western half of Houston is more likely to see showers than the eastern half; call it a 50 percent chance west of downtown, and a 30 percent chance to the east. Highs today will top out at about 90 degrees, give or take, with partly sunny skies.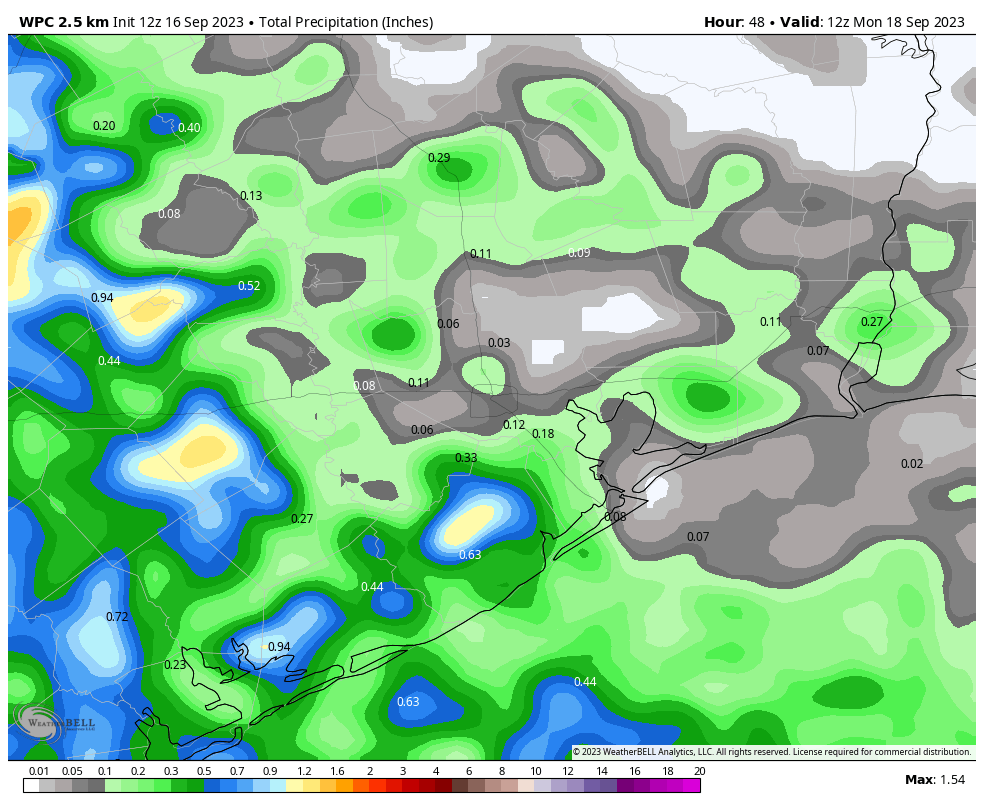 By Sunday we should see the influx of drier air, which should shut down rain chances. Plan outdoor activities with confidence with daytime highs in the low 90s and mostly sunny skies.
As the drier air moves in, the city will see some slightly cooler mornings on Monday and Tuesday, with some far inland areas perhaps briefly dropping into the upper 60s. It's not fall, but we're not that far away from fall now. Highs for most of next week will probably slot somewhere in to the low 90s.