Good afternoon. We're jumping in to say that yes, that potential for heavy rainfall we've been talking about was in fact real. And that it is happening right now. Essentially we have seen the collision of two atmospheric boundaries over the metro area this afternoon, and it has combined with daytime heating to produce widespread showers and thunderstorms.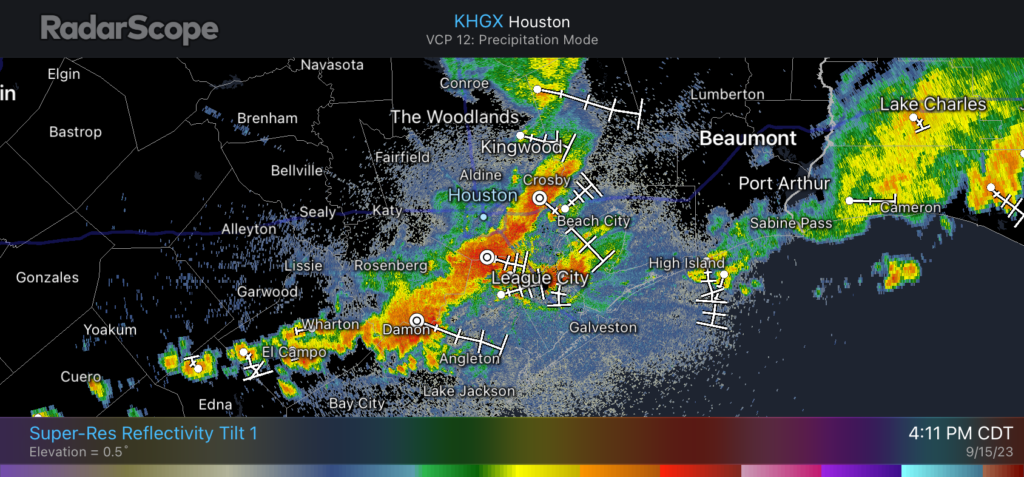 This rainfall is very much welcome, and helping to put a dent in our extreme drought conditions. But it has also come at an inconvenient time, with the Friday evening rush hour upon us, and the prospect of some high water in streets. While we do not anticipate significant flooding concerns, please do take some extra time and caution on the roadways this evening.
I do think that the slow movement of these storms to the southeast should continue, with the bulk of the heavy rainfall likely moving offshore by around sunset, if not before. After that we expect a fairly quiet period overnight and during the first half of the day on Saturday. However, it's possible that we will see another round of storms on Saturday afternoon. We'll have an update for you on Saturday morning with the latest on what to expect this weekend.