Before jumping into the forecast, let's review the widespread rains the region experienced over the last several days. The map below displays rainfall total estimates for the previous week across the metro area. As always there is a broad variation in the precipitation over such a broad area, with some areas receiving as little as 0.25 inch, and others near Clear Lake more than 6 inches. But pretty much everyone received at a least a modest soaking during the Thursday through Saturday period.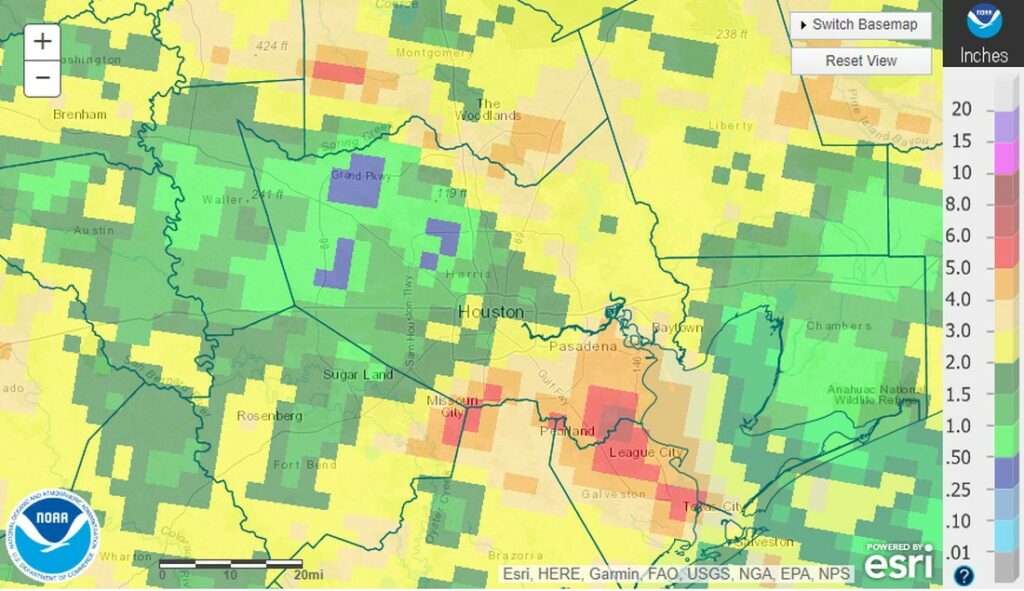 The window for widespread rainfall will now close for awhile, with only a smattering of afternoon chances later this week. Overall, the forecast looks to be fairly boring, with mostly sunny skies and high temperatures generally in the low 90s. It will, essentially, be weather typical for late summer in Houston. This is the time of year when we can realistically start looking to mid-range models to see if any significant fronts are on the horizon. Alas, I just checked. There are not.
Monday
Drier air is moving into the region, and we're going to bottom out with dew points in the 50s this afternoon. That will make our highs in the low 90s feel a bit more comfortable. Skies will be mostly sunny today with light easterly winds. Temperatures this evening should be fairly pleasant, about 80 degrees, with slightly slower humidity. Outdoor plans would be a good thing. Lows tonight will reach their lowest this week, probably, with low 70s in the city. Some lucky inland locations will see the upper 60s tonight.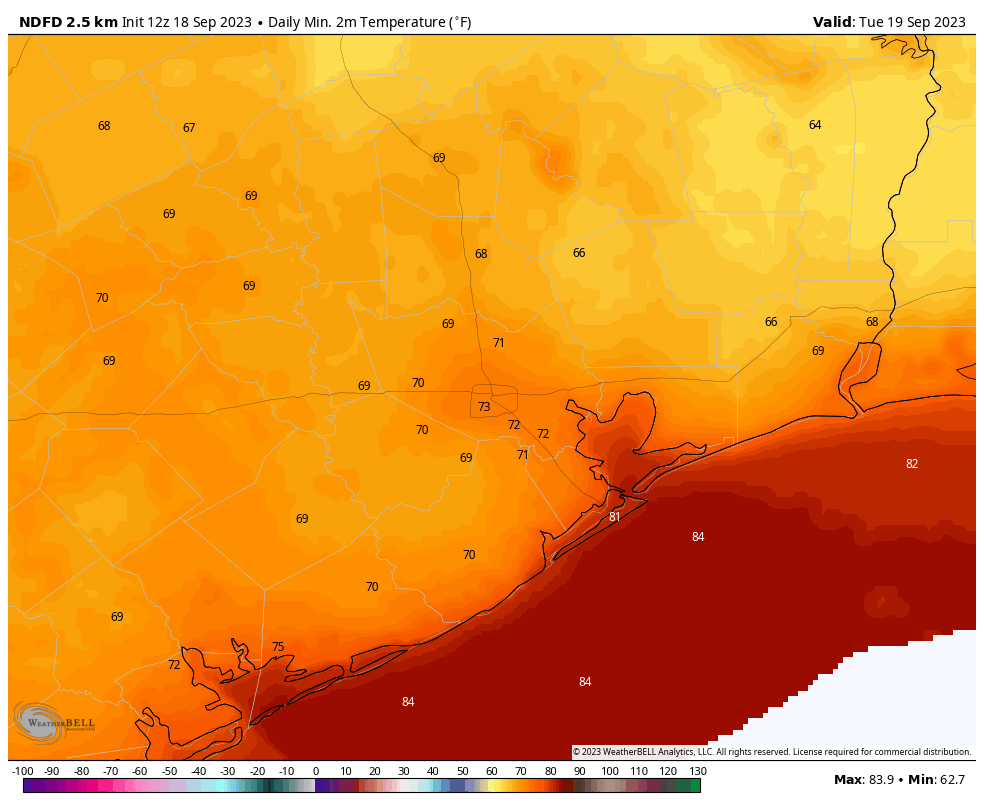 Tuesday
We'll have one more day with slightly drier air, but the onshore flow is headed back on Tuesday, so humidity levels will only be a stitch below normal levels. Highs, again, should be in the low 90s, with mostly sunny skies. Winds will turn southeasterly. Lows on Tuesday night will be a couple of degrees warmer than Monday night.
Wednesday through Friday
As high pressure takes control of our weather, we can expect to see highs in the low 90s, sunny skies, and warm nights in the mid-70s. But the ridge won't be so strong as to preclude a 20 or 30 percent chance of afternoon or evening showers, along with the sea breeze.
Saturday and Sunday
The late week pattern should more or less persist through the weekend. The last gasp of a dying front will approach the region on Sunday, and this may bring a bump in rain chances, but I don't have much confidence in how that will ultimately play out at this point.
Next week
At this point I'd bet on next week's weather being similar to this week's—there's just not a whole lot of change in the near-term forecast.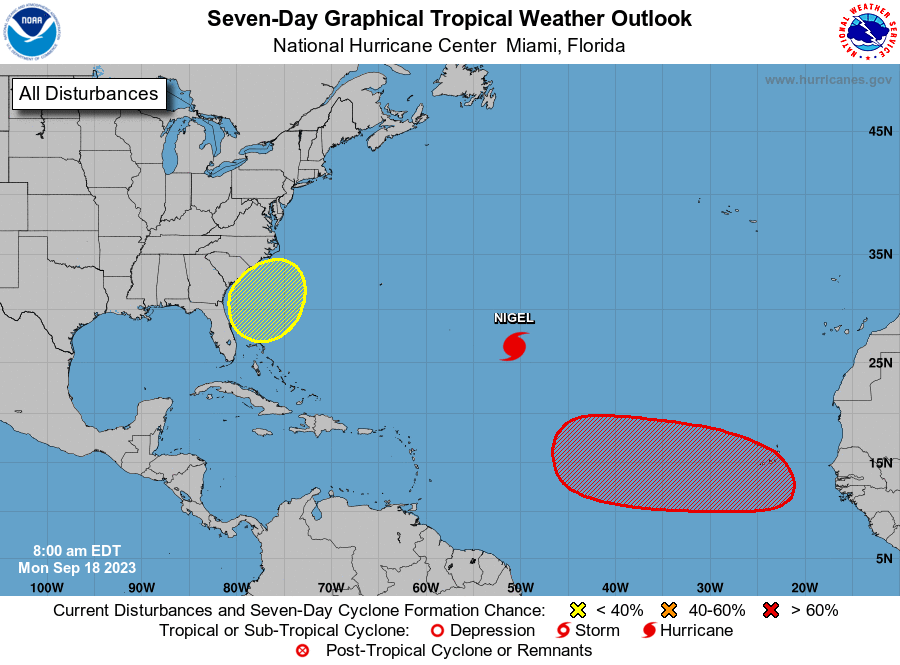 Tropics
The Atlantic tropics continue to sizzle with activity, with Hurricane Nigel following behind the now dissipated Hurricane Lee, and potentially more storms on the way. Fortunately Nigel does not appear to be a threat to land. Moreover, the Gulf of Mexico continues to look exceptionally quiet for at least the next week. Head over to The Eyewall for a full rundown on the tropics today, and every day.