The very worst of the heat is over, at least for now. The very thick ridge of high pressure influencing our weather continues to retreat westward, and this should help nudge high temperatures downward a bit, toward the mid-90s eventually. Additionally, our rain chances will improve moderately over the next several days. However, it appears as though the potential for heavy rainfall from a tropical system will remain to our east, over Louisiana.
Tuesday
The high temperature on Monday at Bush Intercontinental and Hobby airports reached 103 degrees, and today should be a couple of degrees cooler to go along with mostly sunny skies. The century mark will still be reachable for much of the region away from the coast, however, so please continue to take heat precautions. Winds will be very light, perhaps blowing at 5 mph out of the southwest or west. Rain chances are about 20 to 30 percent near the coast today, and perhaps 10 to 20 percent inland. If there were a way to buy multiple rainfall raffle tickets, I'd definitely be in "Take my money!" mode.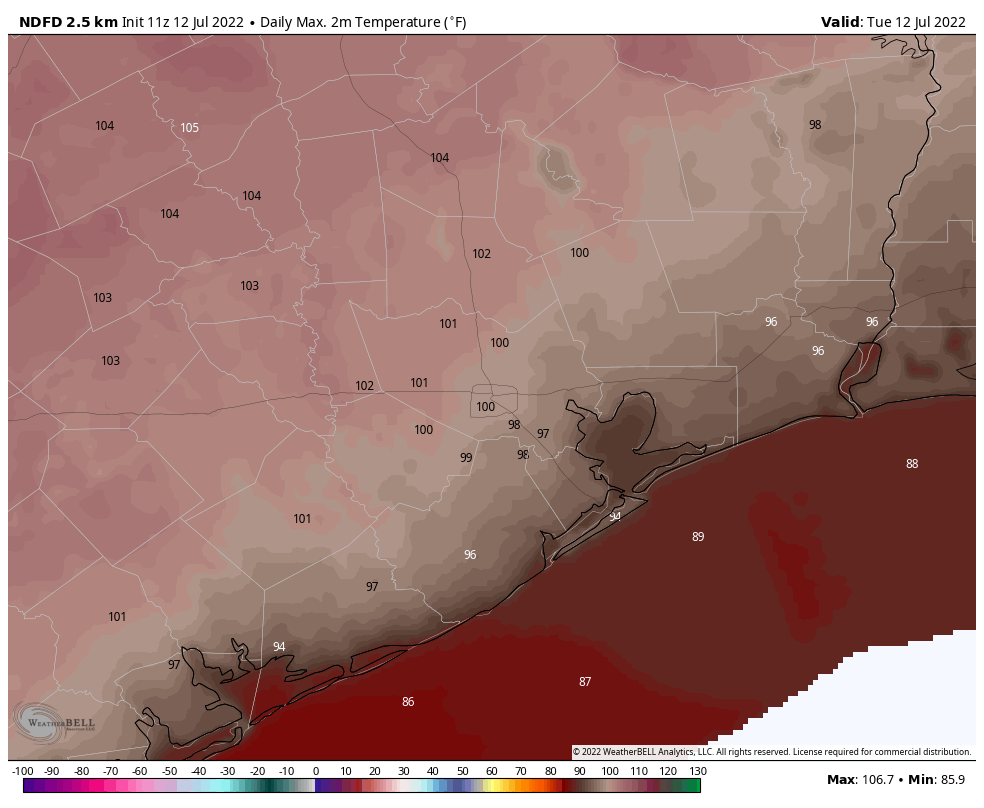 Wednesday
Another day a lot like Tuesday.
Thursday and Friday
These days may be a bit cloudier, and cooler, with highs perhaps topping out in the mid-90s. I'm hopeful that daily rain chances will be in the range of 40 percent, and there should be a few lucky areas picking up 1 inch or so. The rest of us? Probably not so lucky.
Saturday and Sunday
The weekend looks similar, with highs probably slotting somewhere in the mid-90s, and rain chances perhaps in the 30 percent neighborhood. Skies should be mostly sunny.
Next week
The forecast for early next week is still somewhat uncertain. It does seem possible that high pressure will start to build back in over the region, pushing temperatures up. However, there are also some scenarios in which conditions stay in the mid-90s, with pretty healthy daily rain chances. I realize that's not very helpful, but it's the best I can do right now.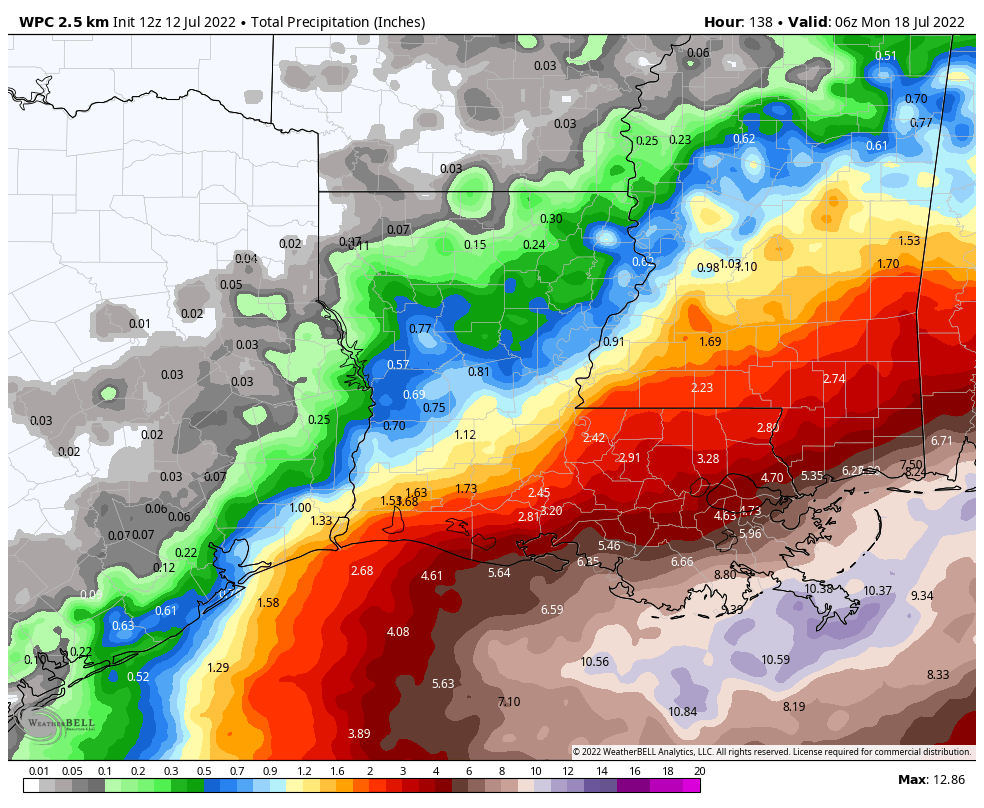 Tropics
The National Hurricane Center is continuing to predict that a tropical blob near the Louisiana coast has a 30 percent chance of becoming a tropical depression or storm during the next five days. This is likely to make for very wet weekend in Southern Louisiana, with 5 to 10 inches possible in and around New Orleans. Unfortunately, Houston is likely to fall just outside the heavy rainfall boundary as the system moves into Louisiana.