Sunday, 8:40pm CT—As darkness descends upon Houston, another very wet night has already begun for the region. So far this evening, the heaviest rains have fallen across the western part of the region, including the Katy area. As much as 6.5 inches of rain have fallen near Cinco Ranch from 5pm to 8pm. A flash flood emergency is continuing for pretty much the entire Houston area tonight.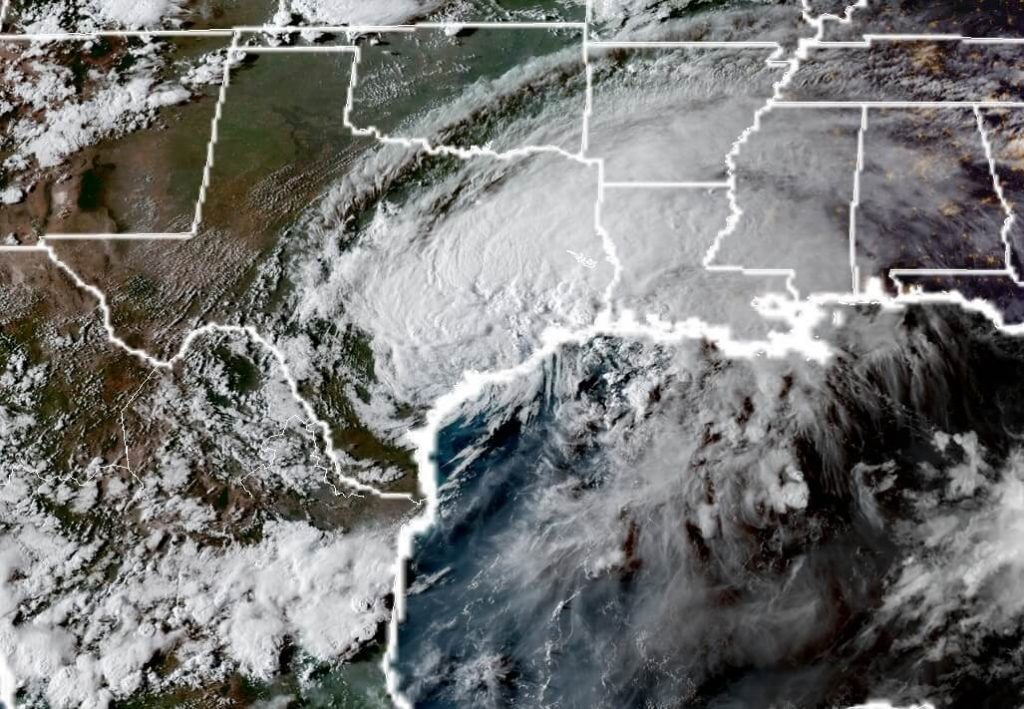 Addicks and Barker
These rains have occurred near, and over the massive Addicks and Barker reservoirs on the west side of the city. Earlier today, the US Army Corps of Engineers said it would have to make controlled releases into Buffalo Bayou (which already is beyond flood stage) in order to prevent a more catastrophic release later next week. "This flood event will exceed the 2016 Tax Day Flood elevations," said Col. Lars Zetterstrom, Galveston District commander.
It seems probable that some homes near Clay Road and Eldridge, and in the vicinity of the Westpark Toll Road and Highway 99 will see water remain in homes for up to two months. That is not a misprint.

Radar
The radar at about 8:30 p.m. shows where conditions are likely to be most extreme tonight, at least during the pre-midnight hours.
There isn't much good news at this point. So far, I guess, we can be happy that the southeastern part of the metro area, including Friendswood, League City, and Clear Lake, have received a bit of a reprieve this afternoon. They were hardest hit Saturday night. But it seems likely the main rain band will at least clip those regions during the coming hours.
Key takeaways
Catastrophic flooding continues across Houston, with the western and northwestern parts of the metro area, from Katy to Tomball to The Woodlands, being hammered this evening.
Do not leave your safe place tonight. Driving is extremely hazardous, especially after dark. Please do not call 911 unless you are in a life-threatening situation.
Ominously, two of the region's key flood mitigation tools, the Addicks and Barker reservoirs, are already so nearly full that they must release controlled amounts of water into Buffalo Bayou.
This is going to be another long, excruciating night for a rain-soaked region that needs nothing so desperately as a week of hot, sunny August weather.
Posted at 8:40pm CT on Sunday by Eric