Good morning. It has been a long, very hot, and mostly dry summer for Houston. For the next three or four days, however, we're going to see a distinct pattern shift amid a weakness in the high pressure ridge that has dominated conditions since late May. This weakness, combined with a surge of tropical moisture, will bring healthy rain chances from now through Saturday, and should also knock high temperatures back several degrees. It won't rain all of the time, but it should rain some of the time. Sunny and hotter weather returns early next week.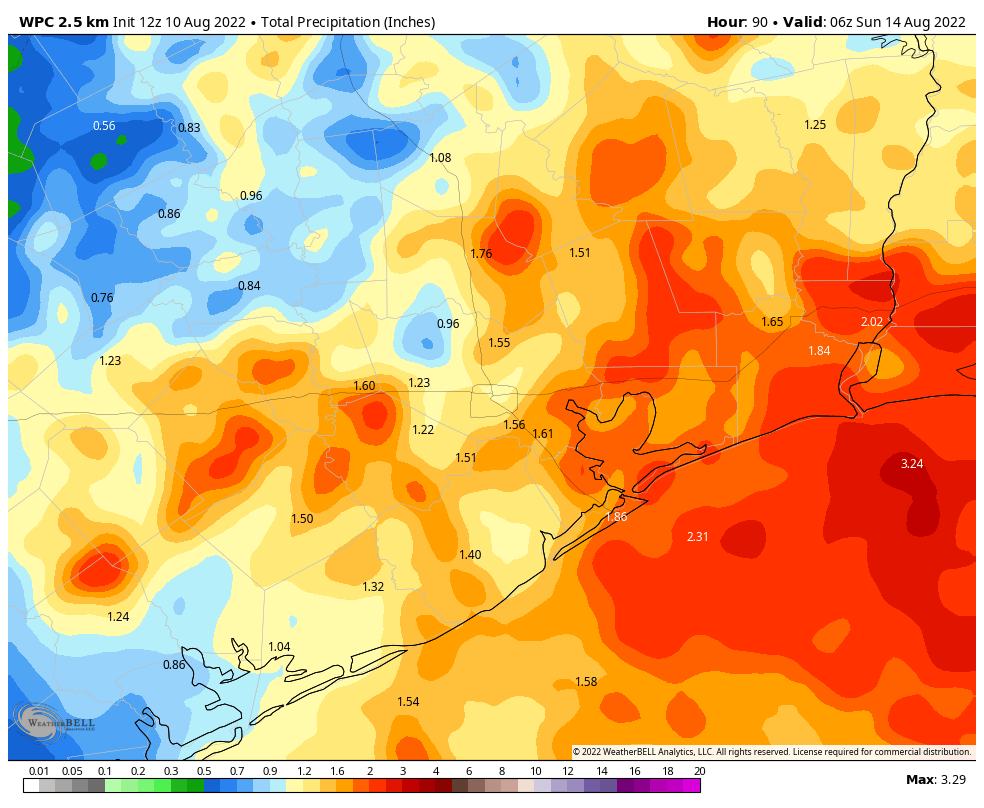 Wednesday
Skies will be partly sunny today, starting out like most recent days. Highs should climb into the mid-90s for much of the region, with the usual smattering of coastal showers and thunderstorms. The more significant change comes this evening, as what is essentially a dying front moves southward into the region. At some point around sunset, give or take a couple of hours, we should see a broken line of storms moving from north-northeast to south-southwest across the area. It is not entirely clear whether these storms will hit western or eastern parts of the metro area hardest, but expect a healthy chance of showers and thunderstorms between 4pm and midnight. The strongest of these storms will produce heavy rainfall, with damaging winds. Low-lying streets may briefly flood in the heaviest storms.
Thursday
Skies should be partly to mostly cloudy on Thursday, helping to limit high temperatures to the low 90s. Atmospheric conditions will continue to be favorable for rainfall, with chances of 60 or 70 percent for much of the area. Again, we expect showers to be hit or miss. Overall chances are probably better closer to the coast, and east of Interstate 45.
Friday and Saturday
This generally cloudier and potentially rainier pattern should persist into the first half of the weekend. Both of these days should see a mix of clouds and sunshine, with highs perhaps reaching 90 degrees, or slightly above. Rain chances both days are 50 percent, or perhaps even higher. All told, much of the region probably will pick up 0.5 to 2 inches of rain through Saturday, although some areas will see more, and alas, others less.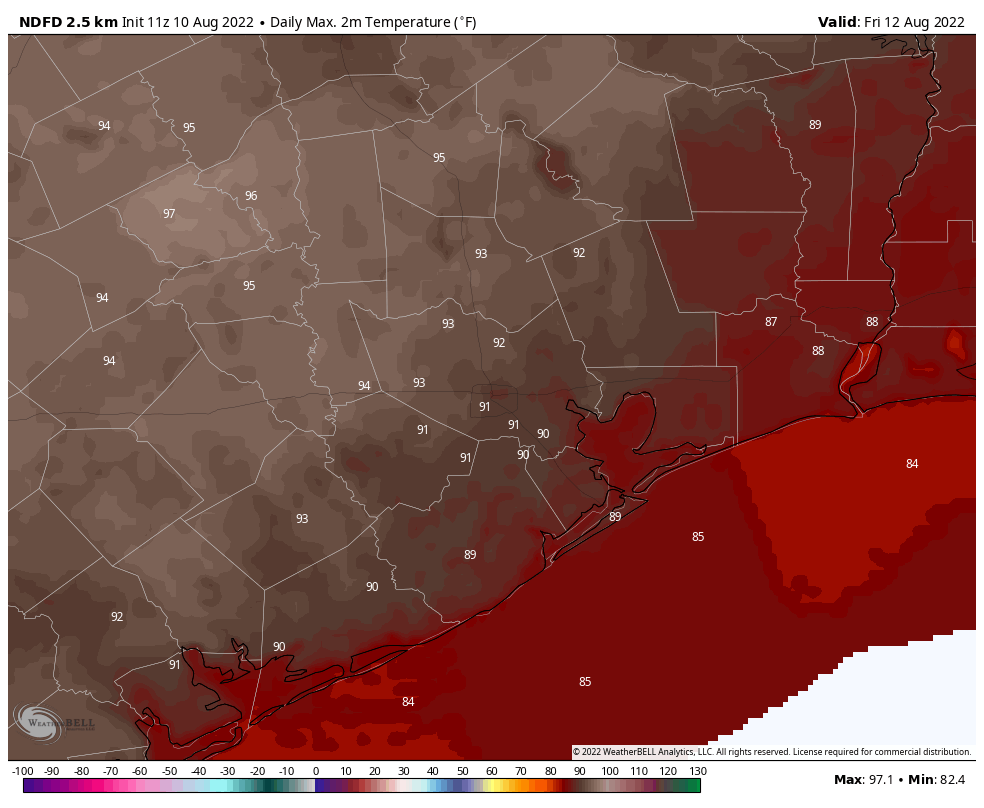 Sunday and beyond
By Sunday we should start to see the influence of high pressure again, as skies become sunnier and rain chances start to slacken. By the middle of next week temperatures should climb to the mid- to upper-90s, and it will be plenty hot. However, the potential for rainfall may return toward the end of next week, providing us some additional relief. We shall see.