As expected, a line of storms moved through Houston on Wednesday evening, bringing 0.5 to 3 inches of rain across much of the region in addition to damaging winds. In some of the strongest storms, wind gusts reached as high as 50 to 60 mph. The atmosphere remains pretty worked over after these storms, but it should recharge in time for additional rainfall on Friday and Saturday before the region returns to a hotter and sunnier pattern for a few days.
Thursday
Skies will be partly to mostly sunny today, with high temperatures likely climbing into the low- to mid-90s for much of the Houston area. Winds will be light, generally out of the north at about 5 mph. While the atmosphere is moist, it also remains a little bit more stable after Wednesday's storms. That could start to change this afternoon or evening, however, with the sea breeze perhaps initiating some precipitation. At this point I would peg rain chances at about 50 percent area-wide.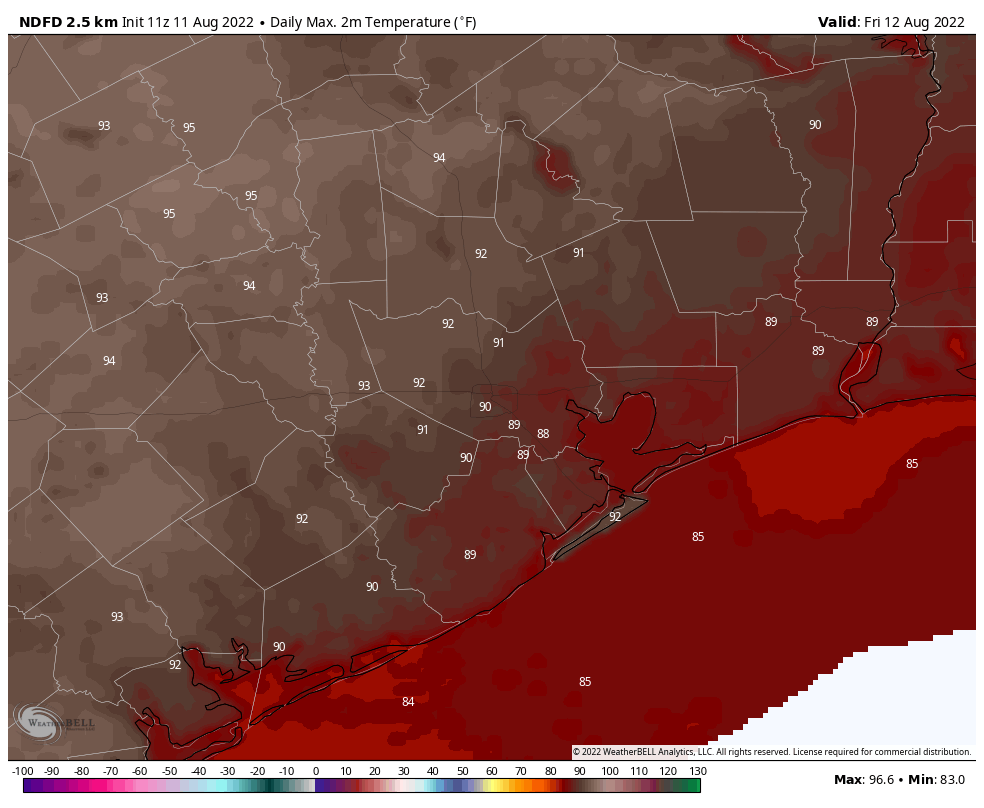 Friday and Saturday
These days should see healthy rain chances as an atmospheric disturbance moves in from the Gulf of Mexico. Showers should start offshore and propagate inland during the morning hours on Friday. With a moist atmosphere in place, these should be partly cloudy and cooler days, with highs generally ranging from 90 to 95 degrees, and light northerly or easterly winds. Rain chances are above 50 percent both days, as storms generally move from east to west. Right now I don't expect thunderstorms to be as organized or intense as they were on Wednesday evening, but it's something we're watching for. Overall the region will probably pick up an additional 0.5 to 2 inches of rain, with coastal regions favored for the higher end of those totals.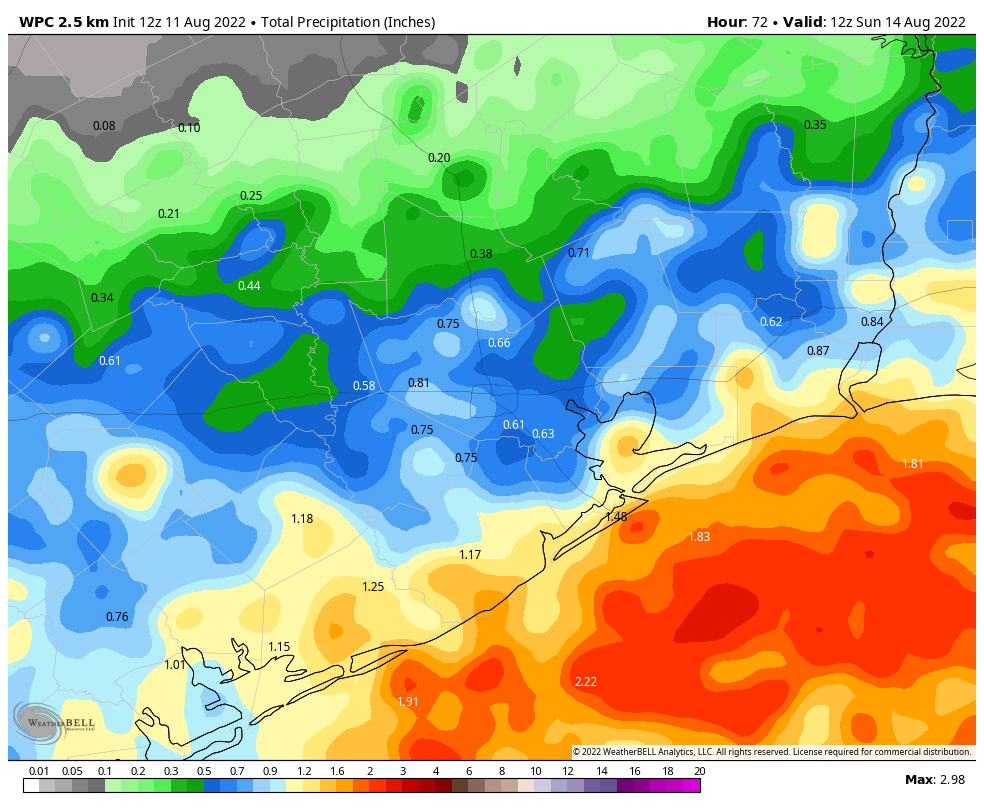 Sunday
At some point this weekend, perhaps on Saturday afternoon or perhaps not until Sunday, high pressure will start to have more of an influence on our weather. This will tamp down rain chances and bring back the sunshine. As a result, for Sunday, I expect to see partly to mostly sunny skies, with highs in the mid-90s.
Next week
Beyond Sunday, the early part of next week looks fairly hot and mostly sunny, with high temperatures in the mid- to upper-90s for most of the Houston metro area. However, by Thursday or so a front will be approaching the region from the north. And while this front is unlikely to push into Houston, it should help to destabilize the atmosphere, bringing healthy rain chances back to the forecast by Thursday or Friday, and probably knocking highs back into the low 90s.