The tropics are beginning to resemble what is more normal for this time of year, but the good news at least for us is that there's nothing of immediate concern on our radar. We will start to pick up the cadence a bit, however.
Tropical outlook in a sentence
While no activity is anticipated to directly impact Texas, there are several disturbances we will be watching over the next week or so.
Invest 97L
The first item up for discussion is Invest 97L, way out in the deep Atlantic. Recall, invests are just a naming convention for disturbances that the National Weather Service believes merit further investigation. They cycle from 90 to 99 and then repeat. It allows us to see more data, input better data into our regular weather models, and see some initial runs of specialized tropical models on the disturbance.
In this case, Invest 97L is chugging along southwest of the Cabo Verde Islands.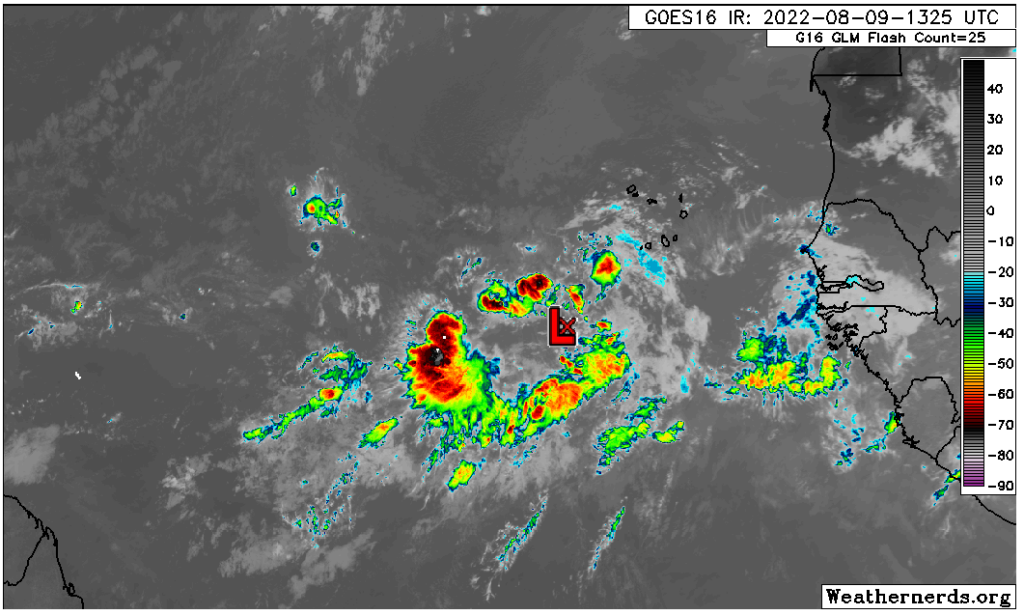 The satellite image above does not inspire much enthusiasm for this disturbance at this point. It has a minimal amount of thunderstorm activity (convection) around it, and it seems to be struggling a bit in a rather hostile Atlantic environment. If the first batch of wind shear near it does not completely shred it, the second batch just east of the islands probably will.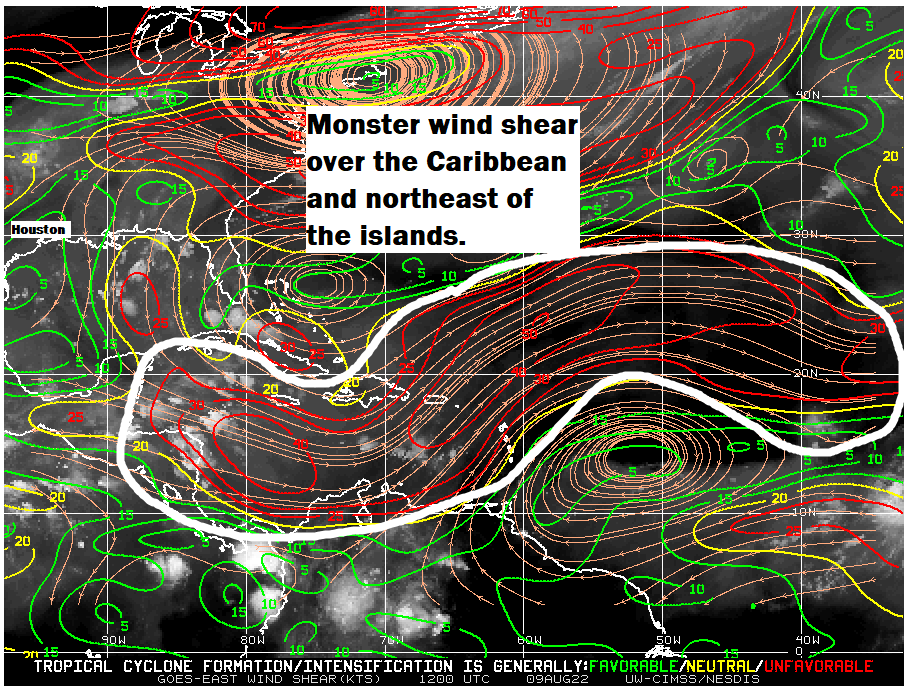 With this sort of wind shear around right now, it would seem that anything coming west is going to struggle. Weather models are split on how this looks over the next week or two, with the GFS knocking back the shear some, and the European model keeping the party going. But as long as this shear is in place, it's good news for us with respect to anything coming off Africa.
The starting lineup
Speaking of, the "wave train" predicted to emerge off Africa is rather congested right now. We have two in line to emerge over the next week or so, and there's a third in eastern Africa that should emerge sometime next week.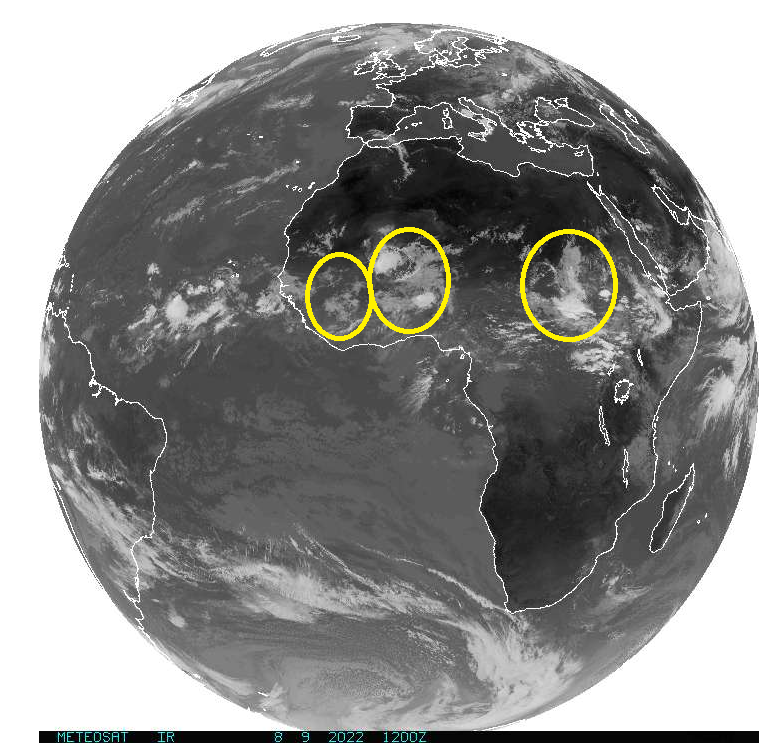 While these disturbances are lined up and ready to play in the Atlantic, again, the wind shear story is one that will have to change for any of them to have a chance. It's also somewhat notable that there's a pretty healthy gap between the first two disturbances and the third one. Quiet in late August would be rare. All in all, you probably couldn't paint a better picture right now in the Atlantic; some activity to watch but nothing imminent.
Gulf update
Seasons like this can lull you to sleep, but I want to just close today with a look at the Gulf. Because of the situation in the Atlantic, the most risk in Texas for the rest of August may come from something much closer to home in the Gulf. Do we see anything worth watching? The short answer is no.
The longer answer is that we have a couple fronts trying to nudge their way to the coast over the next week or two that we should probably keep a side eye on. But at this point in time, there's nothing signaling anything of legitimate concern.