Over the last week a pair of non-consequential tropical systems have formed over the Atlantic—Tropical Storm Josephine, which is weakening at sea, and Kyle, which has already dissipated. However as a more favorable pattern for rising air moves into the deep Atlantic tropics we can expect to see storms firing up in the main development region between the west coast of Africa and the Caribbean Sea. This indicates we likely will see stronger hurricanes begin to develop in the coming weeks.
To that end, the National Hurricane Center has begun tracking two areas of interest that are moving generally westward across the Atlantic Ocean, toward the Caribbean Sea.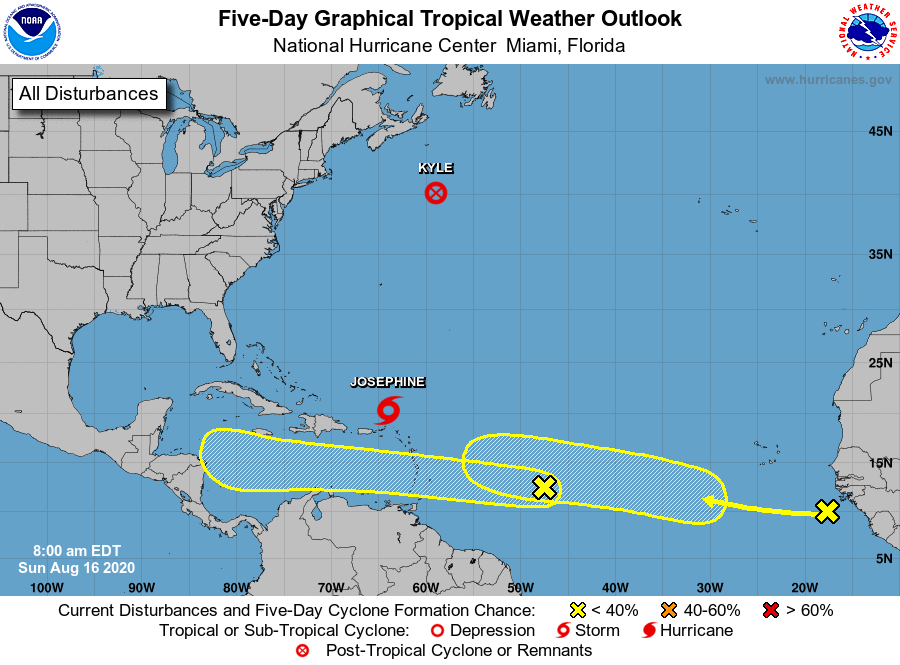 If we take a look at the satellite image this morning, we can see that both of these tropical waves are not yet close to becoming organized. And looking at some global model forecasts, neither of these are slam-dunk systems in the sense that they're guaranteed to eventually develop into tropical storms or hurricanes.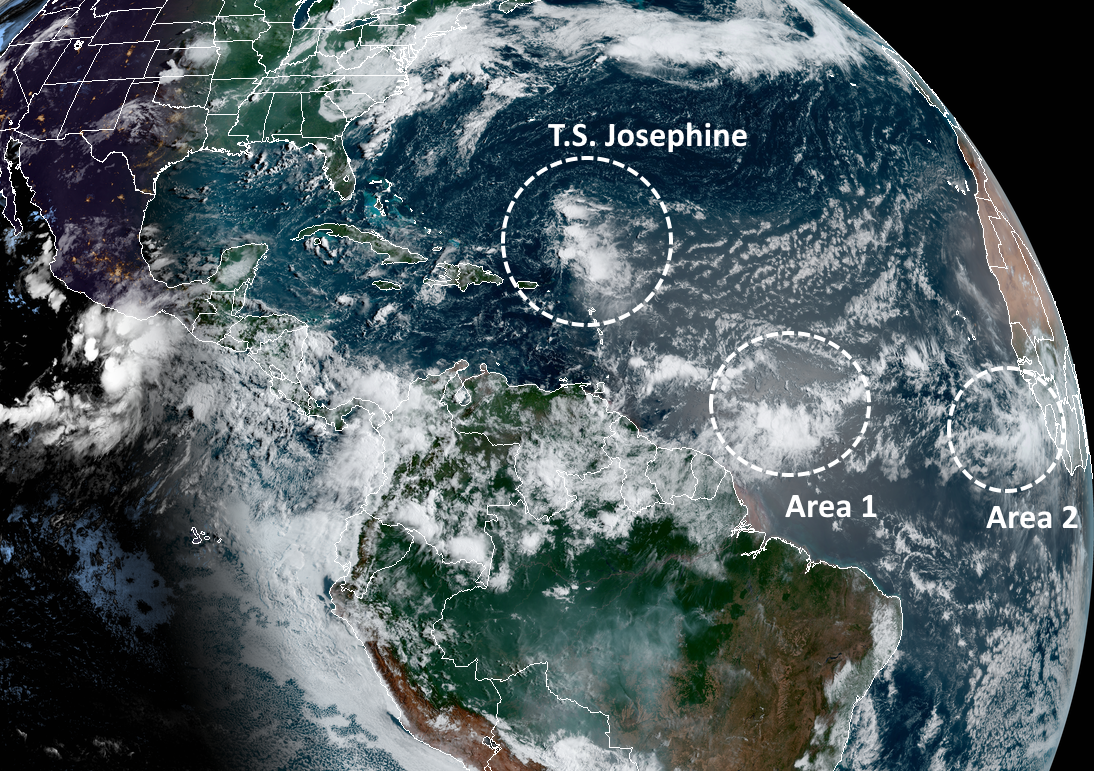 However, it does seem likely that at least one of these systems, or another wave yet to move off Africa, will find the right conditions over the Atlantic, move into the Caribbean Sea, and eventually threaten the Gulf of Mexico. That is certainly what we'll be watching for over the next few weeks. We've been telling you for awhile that the latter half of August and September will be likely busy in the tropics. Now, that time is at hand.