As one might expect at the end of August, the tropics are very active today. Here's a Sunday roundup of everything that's going on, with an emphasis on what might affect the Gulf of Mexico.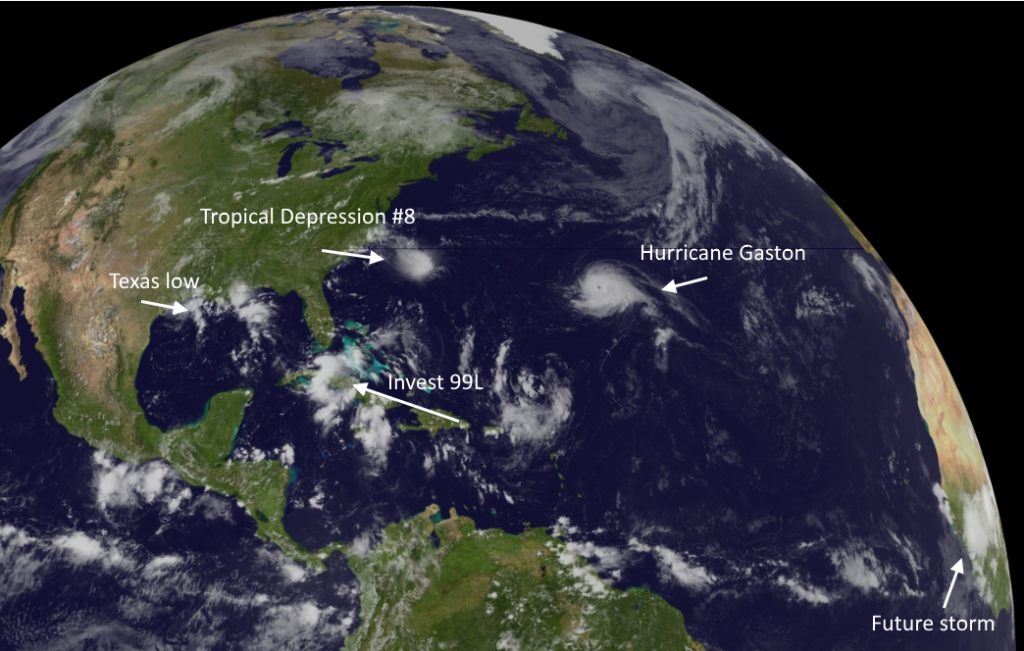 Hurricane Gaston
Gaston may be a beast, but we can only admire his eye and 105-mph sustained winds beauty from afar. A quick summary:
No one stays away from land like Gaston!
No storm is worth ignoring like Gaston!
Tropical Depression 8
This storm developed quickly on Saturday night and Sunday morning, and may become Tropical Storm Hermine during the next day or so. This system is going to move toward the North Carolina coast by Tuesday or so, but shouldn't strengthen much further due to increasing amounts of wind shear. Should still be a rainmaker for the Carolinas and possibly Virginia this week before it moves back out to sea.
Invest 99L-Now Tropical Depression #9
Ahh, our old friend Invest 99L. It seems like we've been tracking this undeveloped tropical wave since about 2013. Matt joked that it might be the first Invest to ever get "retired" by the National Hurricane Center. With that said the system does look a little bit better on satellite today, and the hurricane center just upgraded it to a tropical depression. Here's a look at the track models: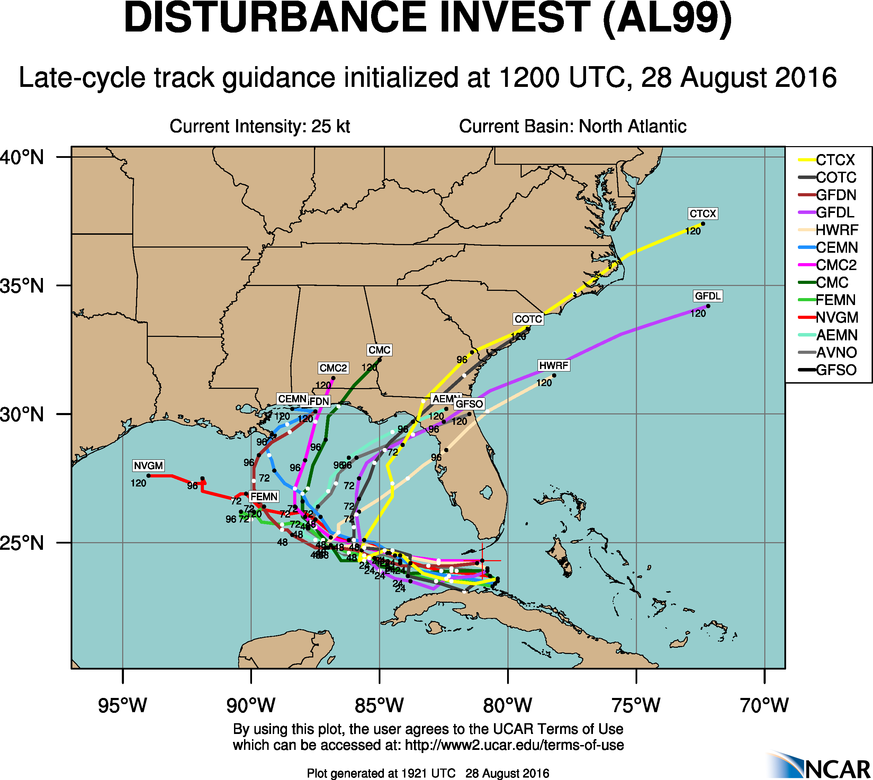 It does not appear the system will threaten Texas because, by Tuesday or Wednesday a ridge of high pressure over the southeastern United States is forecast to weaken, which should allow this tropical system to turn north, and eventually northeastward. So it probably makes landfall somewhere from the mouth of Mississippi River to Florida.
But how strong will it be then? What we should be concerned about is the possibility that this storm will probably have a few days over the warm Gulf of Mexico waters to get organized, and could therefore still develop into a hurricane. Or it could simply evaporate. Who knows with the mercurial 99L.
Texas low
An upper-level low pressure system just off the coast from Galveston has been producing some intermittently heavily rain across parts of Louisiana and Texas this weekend, and it is slowly drifting to the southwest. It's a good thing this system is close to land because, with a few more days, it might have made the transformation into a tropical storm—and potentially more. But that almost certainly won't happen now. Houston will see likely thunderstorms through Monday, regardless.
Future storm
This is highly speculative, but both the European and GFS model have suggested that an area of low pressure set to move off the coast of Africa and into the eastern Atlantic Ocean will develop during the next week as it moves due west across the warm tropical waters.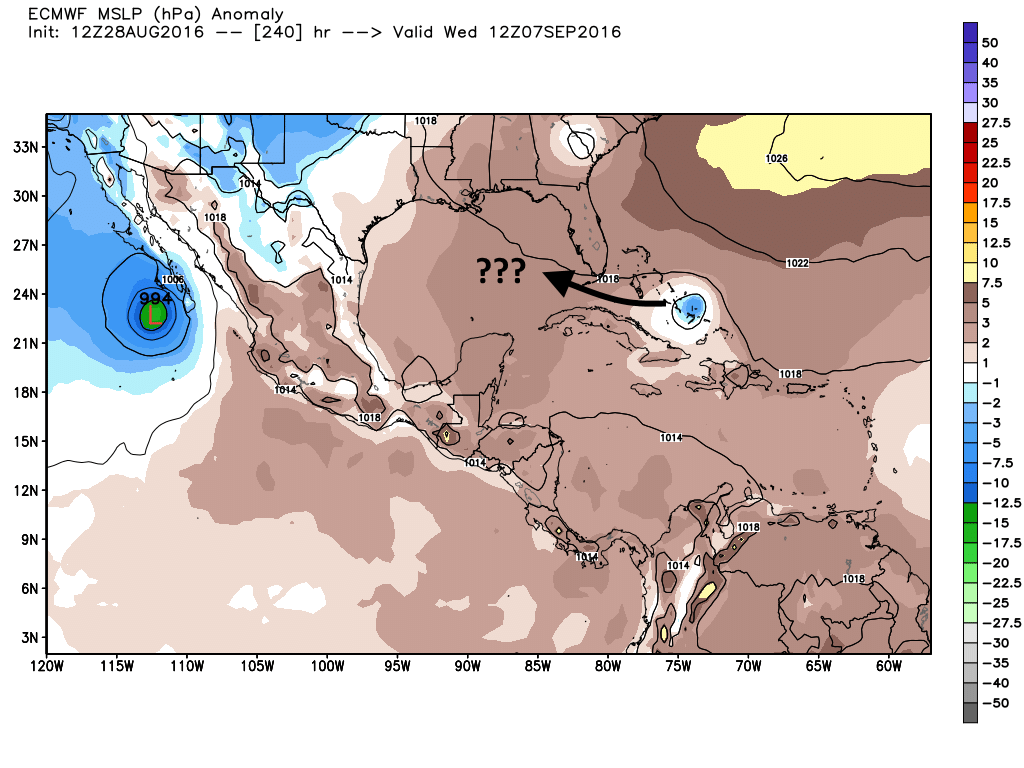 It seems possible that in seven to 10 days we may have a hurricane approaching the Caribbean Sea or Florida, and this will be the next system the Gulf of Mexico really needs to pay attention to.