August is over. I always find it interesting to debate whether August or September is the worst month, weather-wise, in Houston. I'm definitely on "Team August" because it's the hottest month with no hope of relief. But many readers loathe September more, because it's often nearly as hot, there's a persistent threat of hurricanes, and the wait for the first real cool front seems to take forever. I can see both sides. But I'm still glad August is over.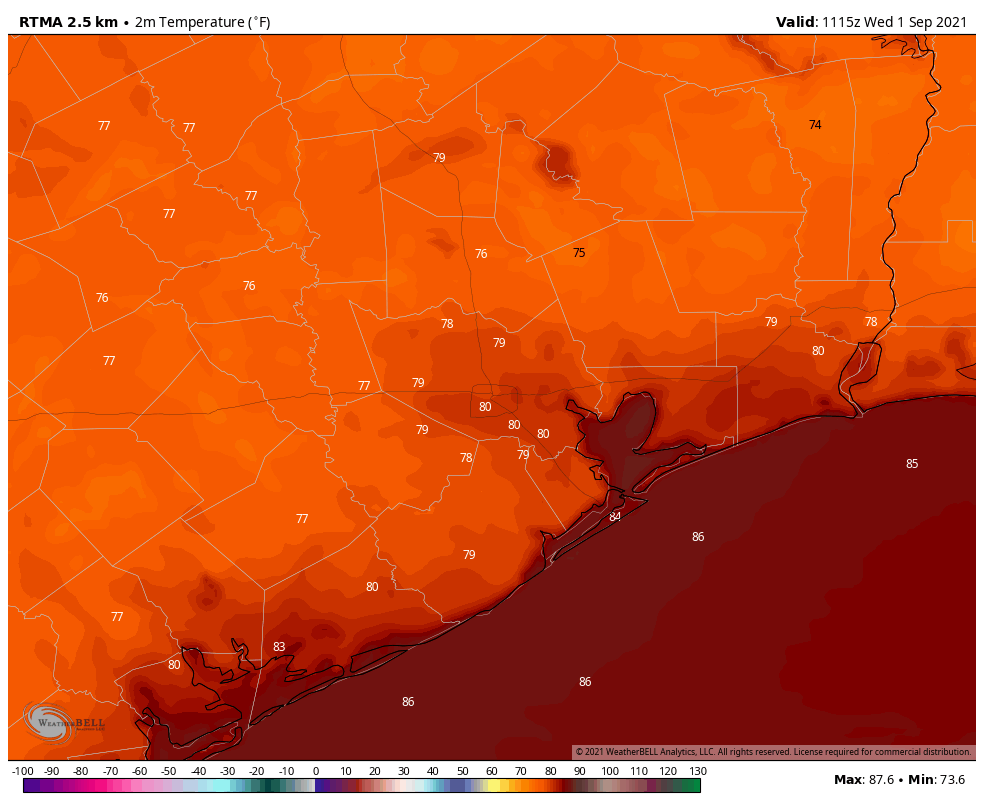 Wednesday
Although September is here, it definitely will feel like summer. Tuesday's high temperature reached 99 degrees at Bush Intercontinental Airport, and today will probably be nearly as hot. Skies will be mostly sunny. Later today the combination of moisture and daytime heating should spark some showers. Chances are likely about 40 percent south of Interstate 10, and 20 percent or less inland, further from the source of the moisture. Some showers could be briefly intense. Lows tonight will be sultry.
Thursday
This day should be a lot like Wednesday.
Friday
Another day where we should see a decent chance of showers closer to the coast, with lesser chances inland. Highs will be in the mid-90s.
Saturday, Sunday, and Monday
As high pressure builds over the area, Labor Day Weekend 2021 will be mostly sunny and hot, with minimal rain chances of about 10 percent. Highs will be in the mid-90s. Plan your outdoor activities with confidence.
Next week
Rain chances should perk up by Tuesday or Wednesday of next week, and this could help to drive temperatures down into the low 90s.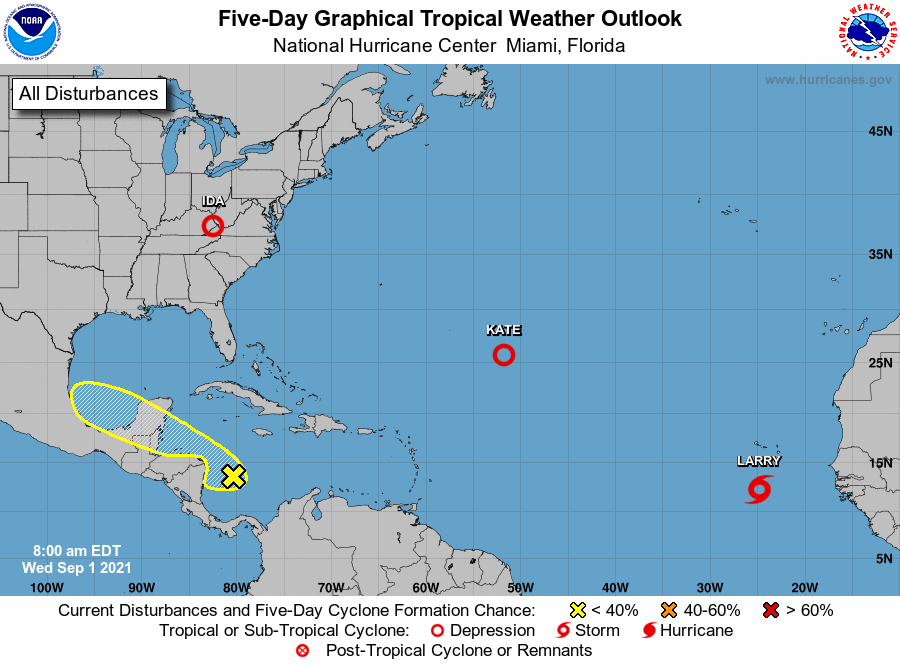 Tropics
The National Hurricane Center continues to suggest an area of low pressure in the Southern Caribbean Sea has a modest chance of developing over the next week, but pretty much all of our best available model guidance keeps that system bottled up in the Caribbean Sea and Southern Gulf of Mexico. We'll continue to watch it, of course. Way out in the Atlantic Tropical Storm Larry has formed, and it likely will become a major hurricane over the next five days. It should recurve before affecting any landmasses, including hopefully Bermuda.