It was a wet, soggy night in Houston. Several bayous briefly topped their banks, including White Oak near downtown. Several dozen streets flooded. But all in all, for a rain storm that generally dumped 5 to 10 inches across the Houston metro area, most people managed to come through really well.
Only light to moderate rain is falling on Houston this morning as of 10 a.m., and this should come to an end from west to east between noon and about 6 p.m.
As the rains have ebbed this morning the number of road closures has fallen to seven, so it should generally be safe to be out and about later today if necessary.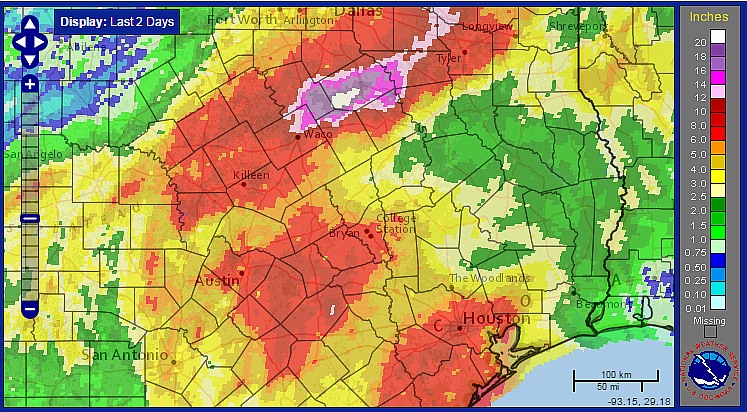 For the Houston metro area the most significant issues are along the coast, where the remnants of Patricia are kicking up high strong rip tides and pushing water over low-lying areas such as Bolivar Peninsula. Winds are strong too, gusting to over 45 mph along the coast in places like Galveston.