We are waking up to our coolest morning of the season so far today, with Bush Airport registering in the mid-50s. Rural portions of Montgomery County and between Houston and Beaumont in Liberty and Jefferson Counties are even in the 40s this morning.
We will continue this delightful stretch of weather into and through this weekend. So, if you're free on Sunday, come celebrate with myself, Eric, and Maria (along with Dwight and Lee!) at the Houston Botanic Garden for our Fall Day!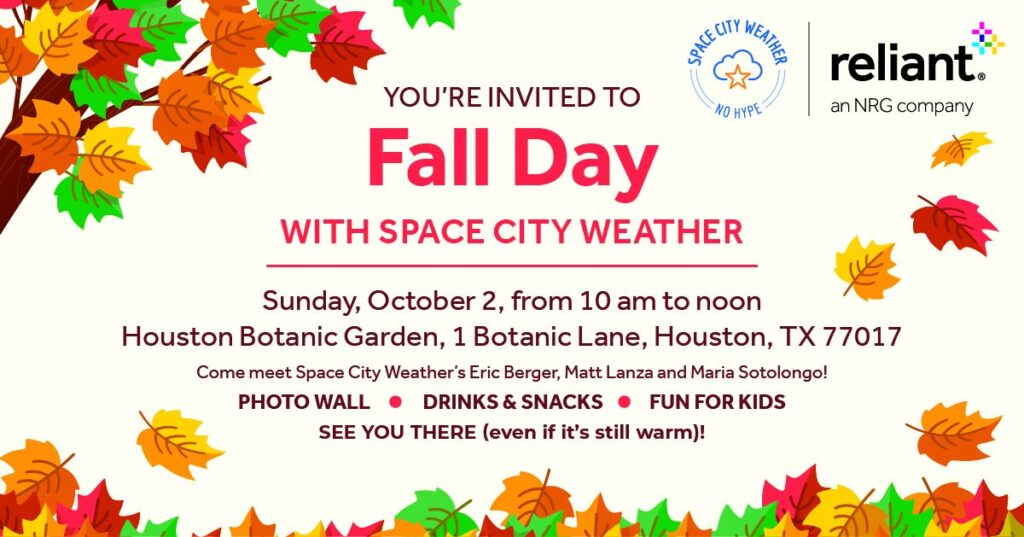 If you'll be attending, we'd love if you could RSVP here if you wish. Thanks as always for your support, and we look forward to saying hello!
Today
Abundant sunshine and pleasant. Highs in the low to mid-80s. That's it. We'll also begin to see offshore waters calm down a bit as Ian's distant impacts wind down. Winds should be 5 to 15 mph.
Weekend
We should see wall to wall sunshine this weekend. Look for highs in the mid-80s on Saturday, possibly creeping into the upper-80s by Sunday afternoon.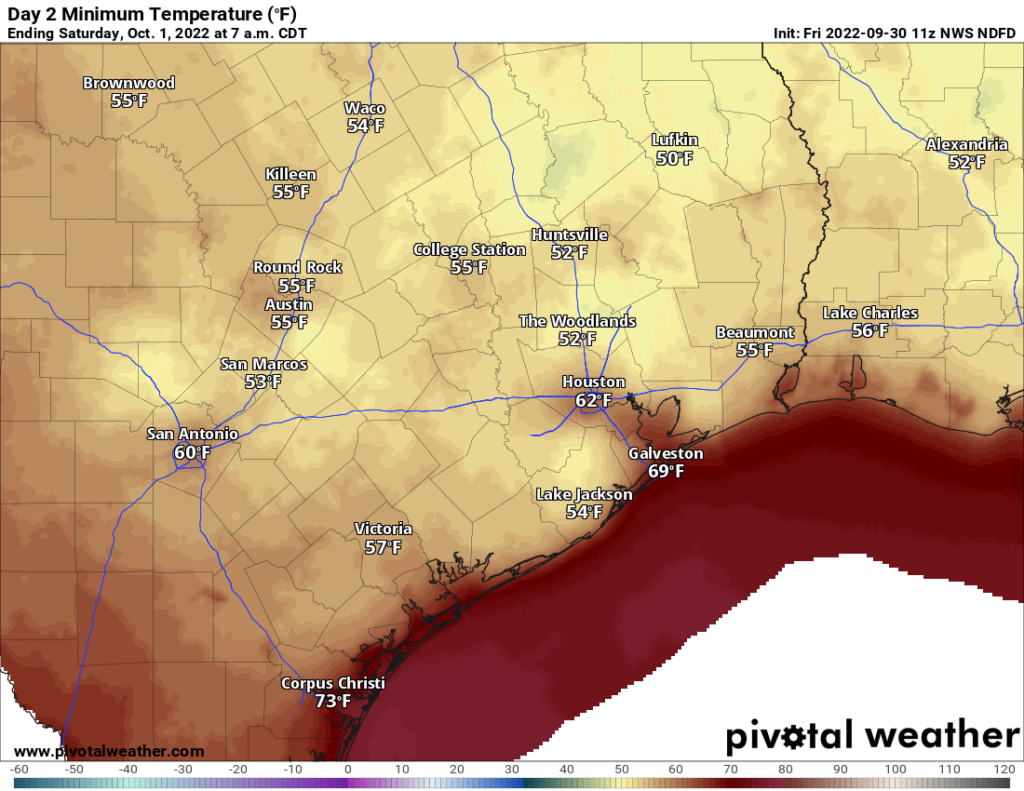 Morning lows will be mostly in the 50s tomorrow and upper-50s to low-60s on Sunday morning.
Early next week
We'll continue to see sunshine next week, but I am thinking there will be more high clouds to speak of, perhaps turning us mostly cloudy at times. A Pacific hurricane and some more upper-level moisture streaming across Mexico will likely spoil the blue skies. Unfortunately this won't come with any beneficial rain it would seem, with most of it falling west of Texas.
In addition, we'll slowly warm back up with highs in the upper-80s to low-90s and morning lows generally in the mid-60s.
Late next week
High pressure building across the Gulf from the Atlantic will allow us to warm up even a bit more later next week. Look for more 90s than 80s for a couple days I think. Our next front *may* get here next weekend, but it looks dry and weak right now, so I'm not optimistic that the dry weather and a late summer swoon will end. We shall see.
Tropics
As recovery efforts continue across Florida, Ian is approaching the coast of South Carolina this morning. It should make landfall later today likely near Georgetown, SC, between Charleston and Myrtle Beach. Ian reintensified into a hurricane yesterday as it moved offshore. It currently has a wide swath of tropical storm force winds and a small area of 75 to 85 mph winds near the center.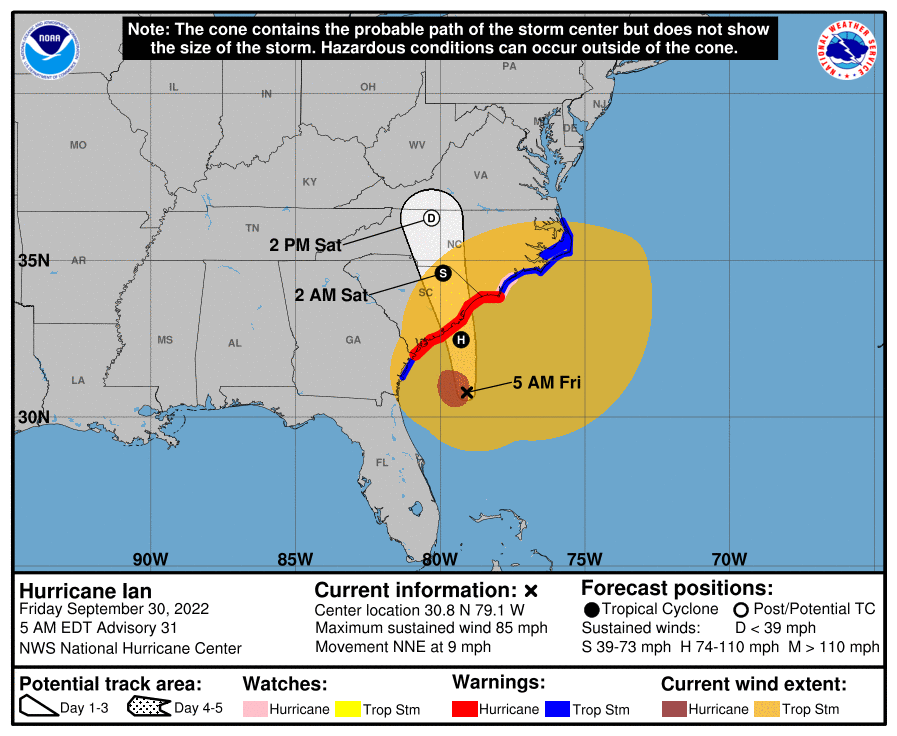 Notice how much wider the wind swath (orange) is than the cone (white) in the image above. It's an important lesson in the limitations of the cone, as impacts can extend well outside the width of the cone. Whatever the case, here's hoping Ian's second act underachieves on the Carolina coast today and tomorrow.