11:15am CT Tuesday: For much of the last 24 hours a rain band of at-times broken storms has tracked upward along the Interstate 45 corridor and then more or less curved left, following the South Sam Houston Tollway. This has dropped about a foot of rain on Pearland and Missouri City, and nearly as much in other communities adjacent to the Gulf Freeway and on the south side of Houston. Some bayous are at bankfull, and others have overtopped their banks. Roads are a mess.
Over the last couple of hours this band, and the strongest inflow of moisture from the Gulf of Mexico has shifted somewhat east, coming across Galveston Bay and into Baytown. These areas have been relatively untouched by Beta's heaviest rains over the last two days, and can generally handle the rainfall.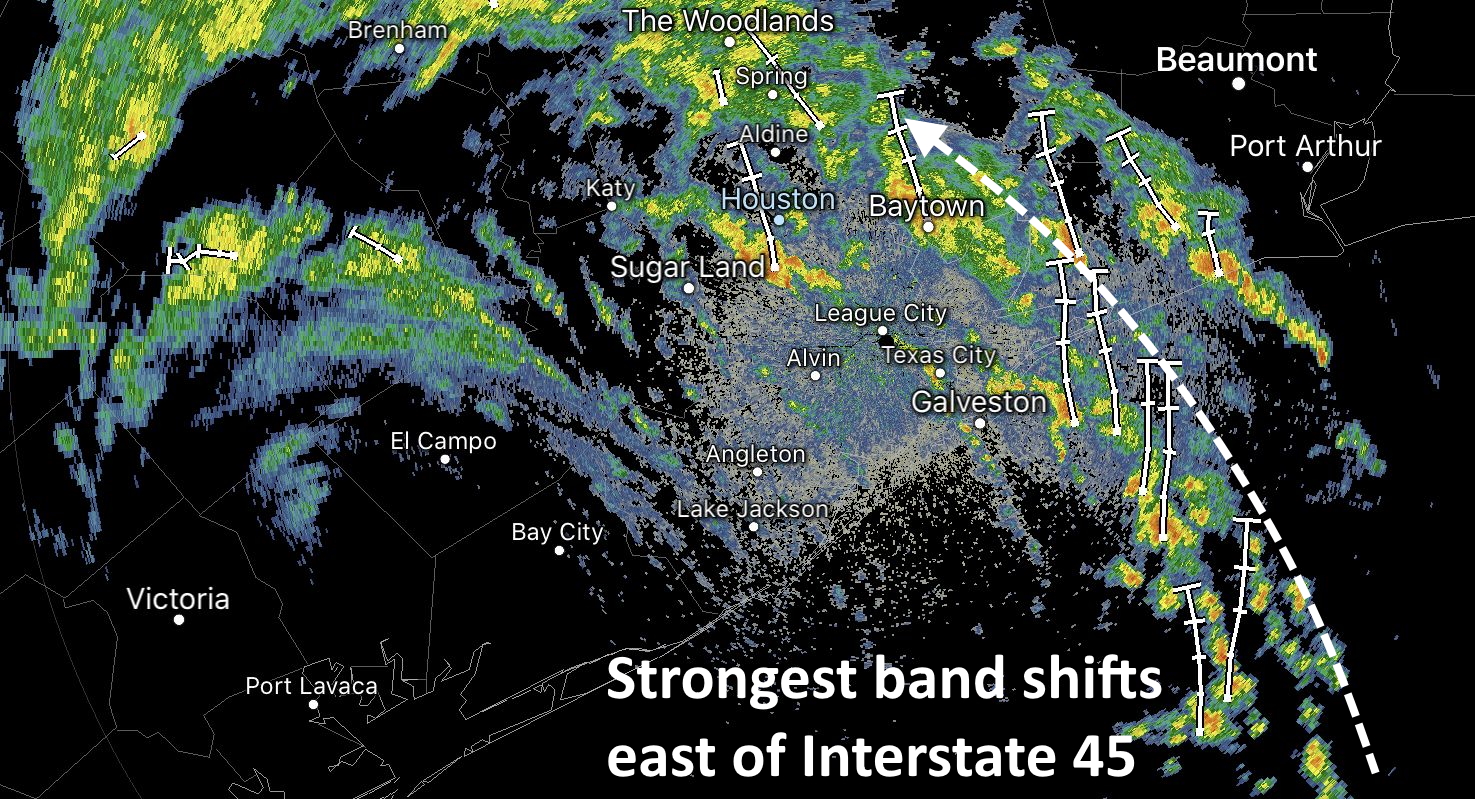 As a result of this shift, the hardest hit communities south and southwest of Houston will see more sporadic, less intense showers as we head into the late morning and, presumably, early afternoon hours. The question is what happens then? Our high resolution forecast models have not performed great, but right now there is a general consensus that this trend will hold. While the greater Houston area will remain at risk for heavy rainfall for the rest of today, by this evening or Wednesday morning the bulk of the activity should shift east of Interstate 45.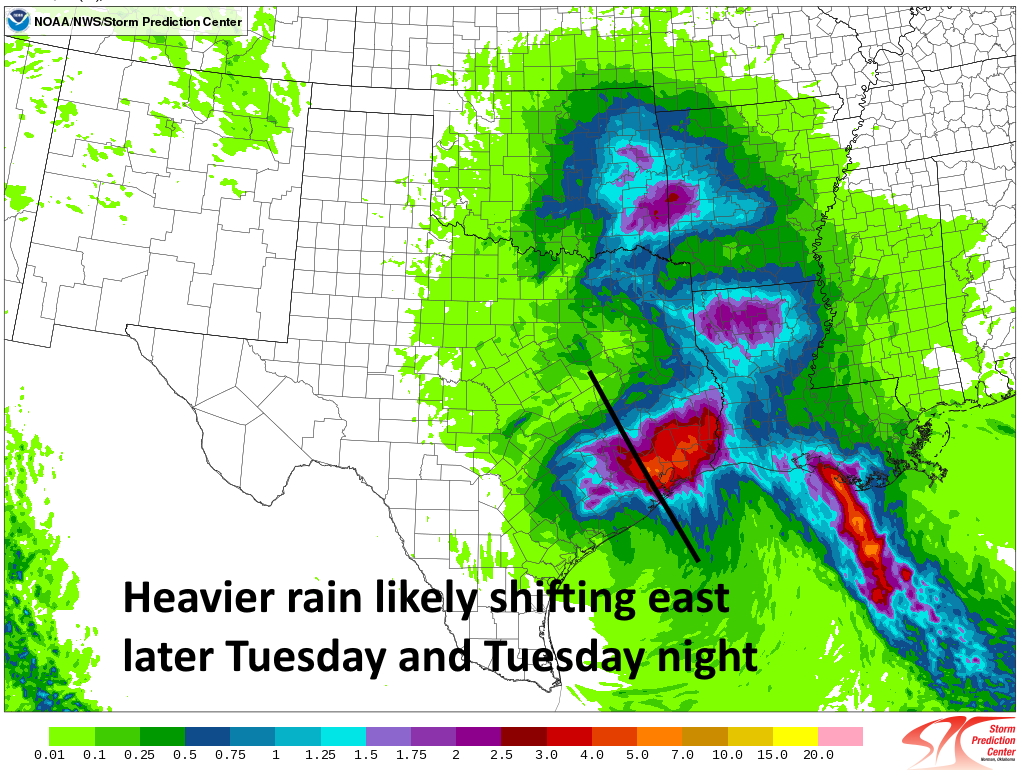 So cautiously, I would say the worst is probably over for areas southwest of Houston, including Sugar Land. That may become increasingly true for Pearland and hard-hit communities along the Gulf Freeway as well later today and tonight. Whether that means those areas will pick up another 1 or 3 inches of rain is not clear. This is all subject to change, of course, but at least it does seem consistent with radar trends and the overall setup of the atmosphere.
Our next post will come no later than 4pm CT Monday.