8:10 am CT Tuesday: Effective immediately, we are elevating our Flood Scale alert to Stage 3 for parts of the Houston metro area along, and south of Interstate 10. This is where the heaviest rain should again fall today and perhaps tonight as Tropical Storm Beta continues to pump moisture into the region. For areas further inland, we are maintaining a Stage 1 flood alert.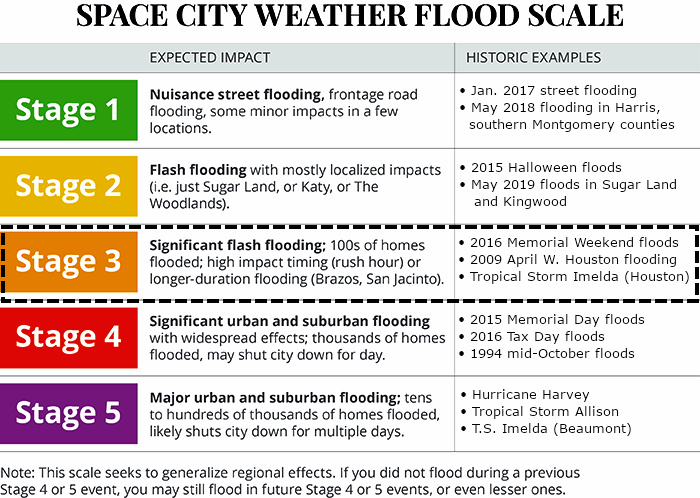 Why did we elevate the risk? For one, Beta produced more rains on Monday and Monday night than we generally anticipated, up to 10 to 12 inches in some locations. While this is not a catastrophic storm yet, it has produced widespread street flooding in central and southern parts of the Houston area. Many roads, including much of Highway 288, are impassable at this time. Residents are strongly encouraged to stay home today. Finally, many bayous in hard hit areas are at or near bankfull, meaning that we could see some home flooding today if heavy rains continue. The best web site to track the water level of your nearest bayou or creek is Harris County's Flood Warning System.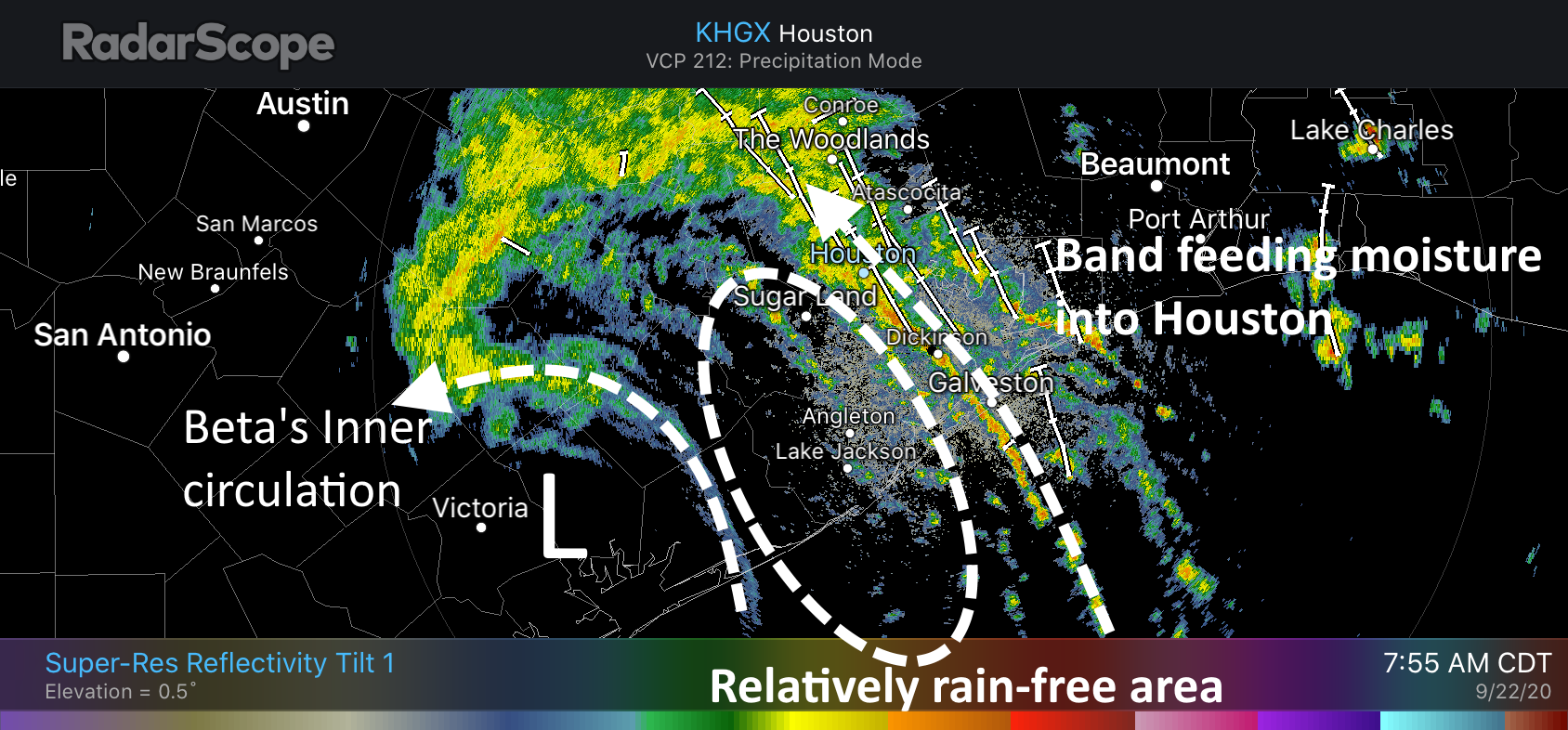 One of Beta's strongest bands has again established itself along roughly the Interstate 45 corridor this morning, and this is dragging showers capable of producing 1 to 1.5 inches of rainfall an hour into the city, affecting some already hard-hit areas. This band appears to be lifting slowly north, and behind it there is an area largely free of rain. It's possible this area of more stable air may move into Houston, providing a bit of a reprieve later this morning. But I'm making no promises on that.
Right now, I would generally expect 2 to 4 inches of additional rainfall across the Houston metro area today, but we cannot rule out higher bullseyes.
Our next update will come no later than 11 am CT.