Good morning, and happy Go Texan Day! Throw on the boots and enjoy the beautiful weather today (and tomorrow).
Today
We are starting Friday a good bit milder than yesterday. Most locations are in the upper-30s to low-40s. The balance of the day should feature wall to wall sunshine. It looks absolutely splendid. Yesterday's 61° should warm close to 70° this afternoon. If you're heading out to the BBQ Cook-Off, just soak it all in.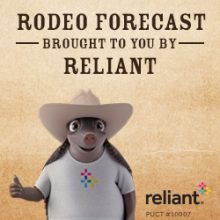 Temperatures should ease back from about 70° at 3 PM into the upper-50s by 7 PM.
Saturday
It will be another beautiful day tomorrow. If we are seeking blemishes, there should be a few more high clouds in the sky and pollen remains fairly high. But aside from that, it should be outstanding. Morning lows in the upper-40s will warm into the low-70s by afternoon.
Sunday
One thing you will notice this weekend is that the winds are going to gradually become more noticeable as we move forward. Onshore flow on Saturday will pick up further on Sunday. Look for southerly winds to build to about 10 to 15 mph sustained, with gusts over 20 mph at times. Add about 5 to those values for the coast and bays.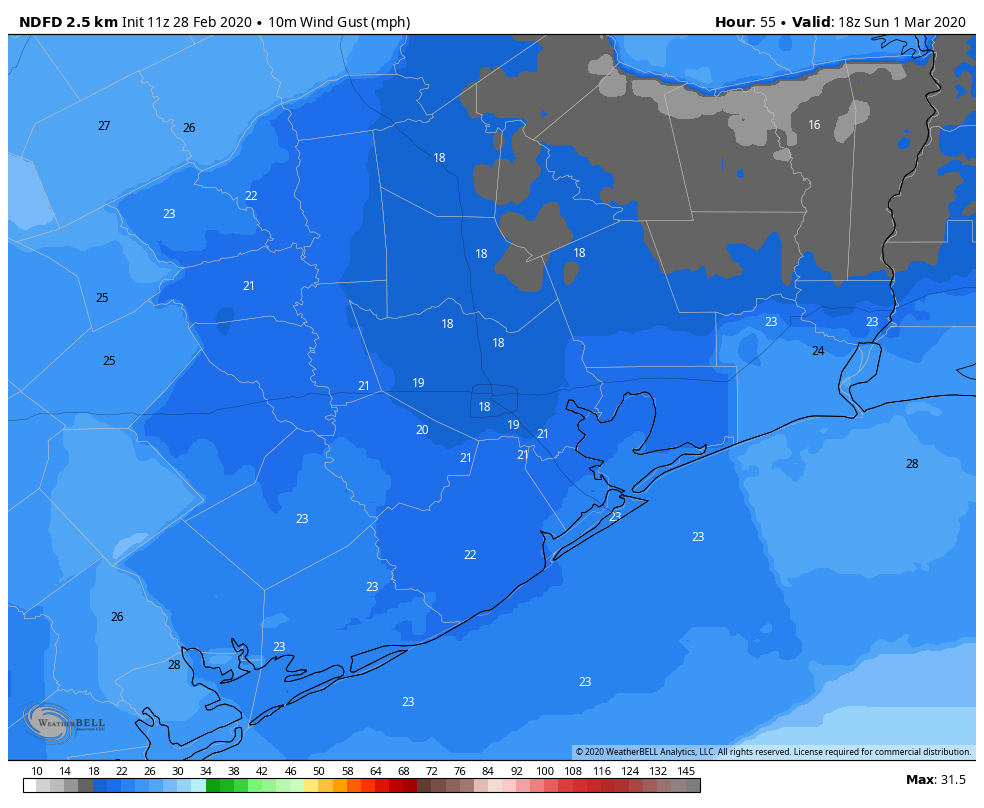 Aside from the wind, Sunday should be a typical mild late winter day in Houston. Look for a mix of clouds and some sun. Sunday won't be a washout, but a few showers are likely in spots through the afternoon. Don't alter any plans at this point, but just be aware of that chance. With stronger onshore flow Sunday, temperatures will start close to 60°and warm into the low- or mid-70s.

Early Next Week
Monday and Tuesday look fairly similar in nature right now. Both days will probably feature more clouds than sun. They will also feature very mild temperatures. We should be able to muster mid- to upper-70s both days, and I would not rule out a few 80s by Tuesday. There will be a lower-end shower risk on both days as well. Winds will remain breezy, but they may not be quite as persistent as they'll be on Sunday.
Midweek and beyond
We continue to have a cold front penciled in for later Tuesday or Wednesday. I think this front is going to have a little muscle with it this time, and I wouldn't be surprised if by Monday we're talking about a chance of some strong Tuesday night or Wednesday thunderstorms in parts of the area. In fact, the Storm Prediction Center already has parts of the area (north and east of Houston) in their highlighted risk for Wednesday.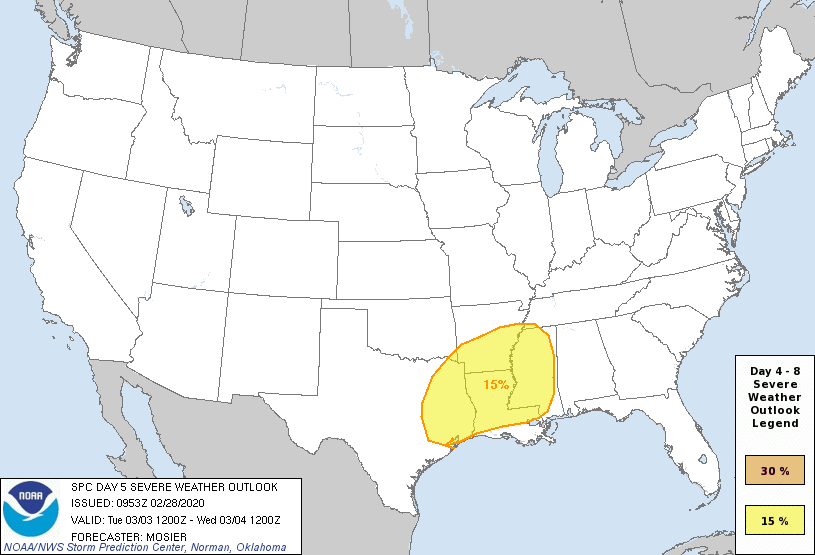 I like where the SPC has the severe weather outlined right now. I'm hesitant to beat the drum too hard for Houston at this point because I have seen more than one instance this winter of the best dynamics for severe weather shifting pretty far away from the area once we get inside 5 days of the forecast. And obviously, things like capping in the atmosphere that often shield Houston from severe weather threats, as well as the exact timing of the front cannot quite be sorted out this far in advance. So for now, just make a mental note to check back in next week. Tuesday night or Wednesday would be our active weather period.
Behind the front, look for cooler temperatures and gusty offshore winds for Wednesday and quieter, pleasant, and cooler weather Thursday and Friday. I don't think next week's cold will be nearly as strong as the cold we're currently exiting. More for you Monday!