Alright, this weekend won't be that bad, but you will notice a lot of high clouds streaming across throughout the day today, rain developing tomorrow, and lingering clouds on Sunday.
First, some quick housekeeping. Our annual site fundraiser is in the final days! We are so incredibly grateful for everyone's support. Thank you so much.
I hope everyone had a happy Thanksgiving. Yesterday's rain was a bit weird in that it was widespread, but some areas saw quite a bit and others saw mostly minor amounts.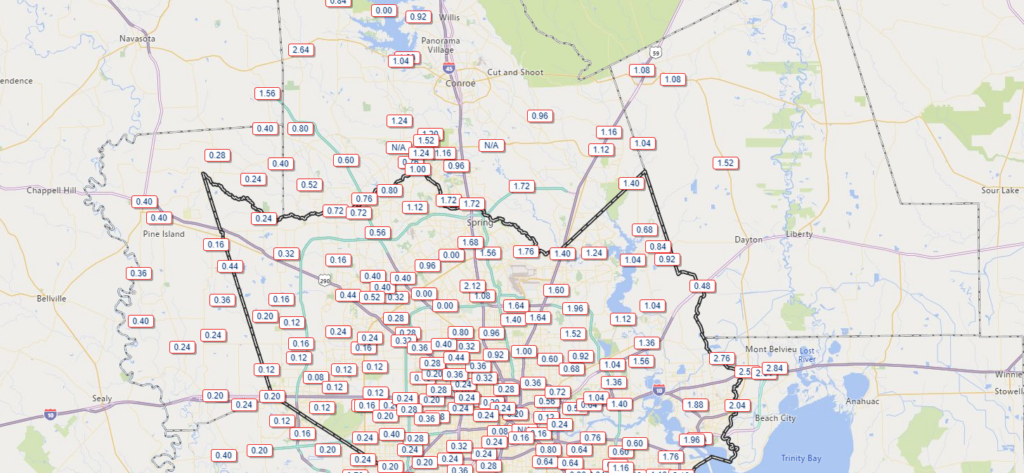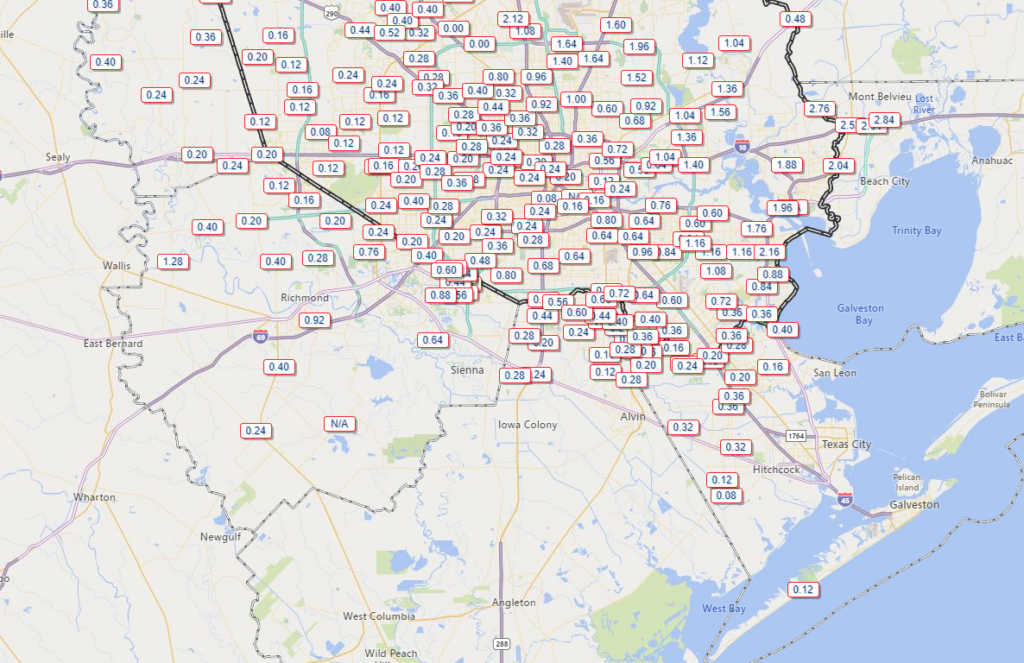 Places like Mont Belvieu saw nearly 3 inches of rain. The Woodlands got 1 to 2 inches of rain. Sugar Land saw nearly an inch. Downtown Houston and most of western Harris County? About a quarter-inch. Same story for most of Galveston County and the Island. At least we salvaged the latter part of the day in most places.
Today
With all of Thanksgiving's mess cleared out, we transition today to fair weather. Expect sun filtered through periods of high cloudiness today. Temperatures are starting the day in the 40s for most with a few pockets of 30s here and there.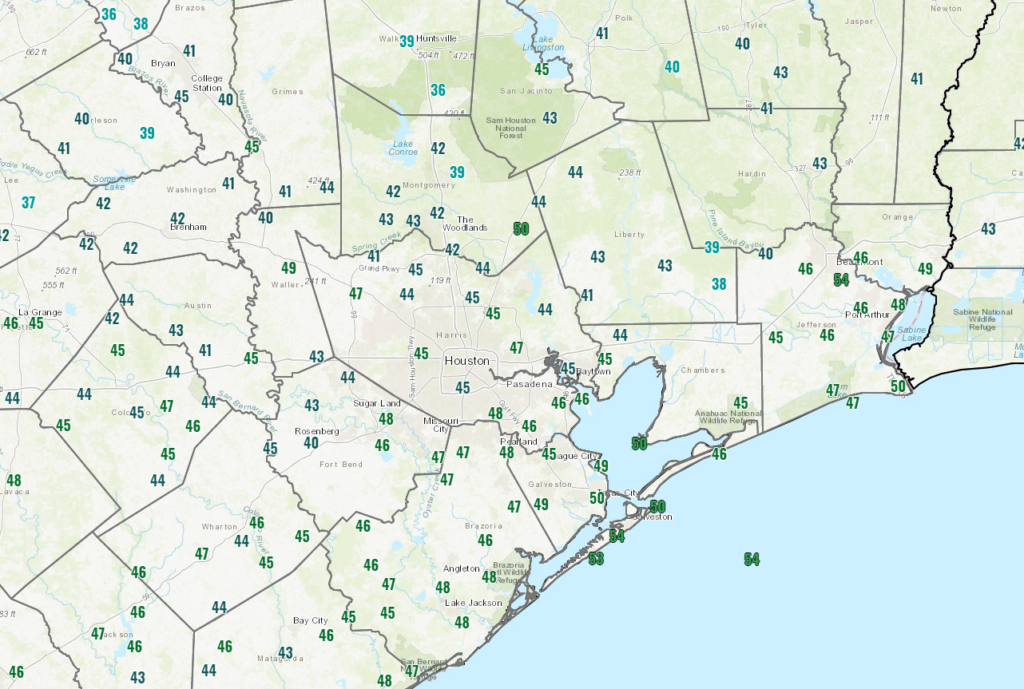 With the clouds around, we will likely stay in the 50s in most spots today for high temperatures.
Saturday
Clouds will thicken up some tonight. This should prevent temperatures from falling quite so far, and we should expect generally 40s to low-50s on Saturday morning. A disturbance will be approaching from the west through the morning and afternoon, and it will allow rain to begin to break out from west to east through the day. This will be a mostly light to moderate rain, though perhaps it will be briefly heavy at times south of I-10. Temperatures will warm until the rain starts, and then they'll drop a few degrees. Look for mostly 50s, and areas west of Houston could fall back into the 40s by late afternoon. Rain will end from west to east on Saturday night.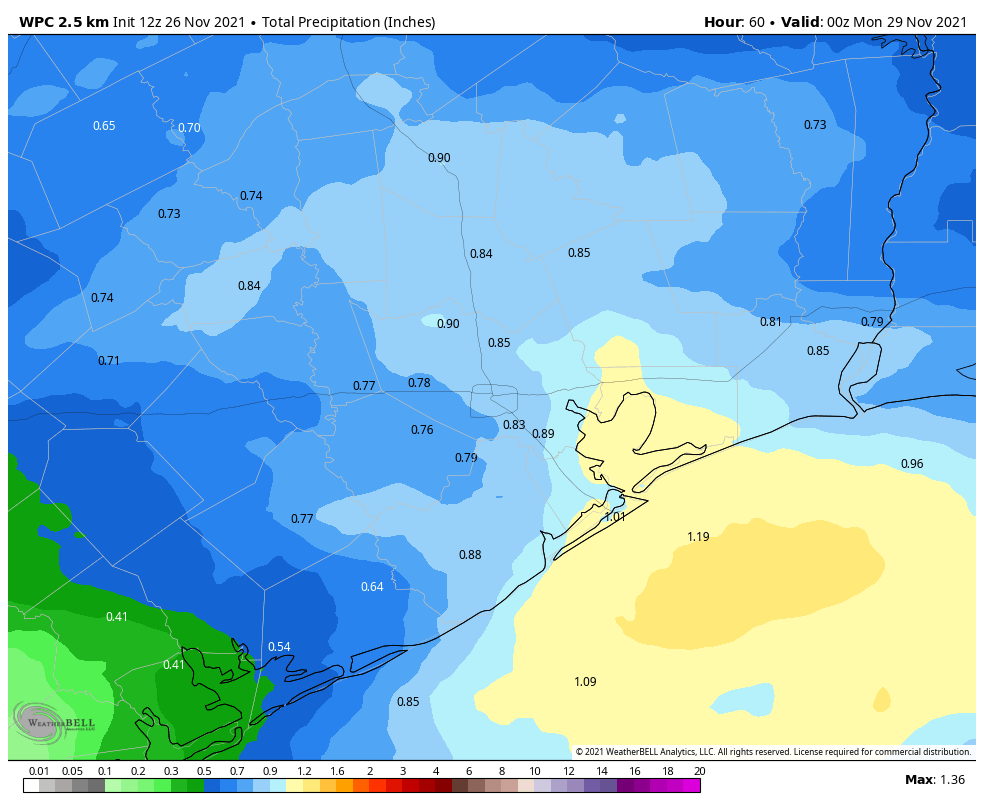 Rain totals should be a quarter to three-quarters of an inch for most, with a few higher amounts possible.
Sunday
Look for clouds to linger, but the rain should be done. Some sun is possible, which would allow us to crack 60 degrees in many spots after beginning the day in the upper-40s to low-50s.
Next week
The week should start off lovely with sunshine on Monday, Tuesday, and Wednesday. Temperatures will add a few degrees each day, and we should see 70s by Wednesday. The late part of next week could even see temperatures approach 80 degrees depending on the timing of our next cold front. There are hints in the models today that we could briefly see some pretty chilly air next weekend with 30s for lows possible over a wide area. Not a major freeze or anything like that, but chilly! We'll watch that next week to see how it evolves. Enjoy the weekend!