As Houston continues to slide toward summer, we're looking at a period of partly or mostly cloudy skies, on-and-off rainy, humid, and fairly warm weather during the next week or so. Nights will remain warm and muggy for the foreseeable future, with much of the region never falling below the 70s throughout the forecast period.
Tuesday
We may see a few brief, very scattered, light rain showers today—but for the most part skies will simply be cloudy. Despite the lack of sunshine, highs will generally get into the mid- to upper-80s on Tuesday, with temperatures a bit cooler near the coast due to the moderating influence of the Gulf waters. Southerly winds will be noticeable, gusting to perhaps 25 mph. Lows tonight will be in the 70s for all but very far inland areas.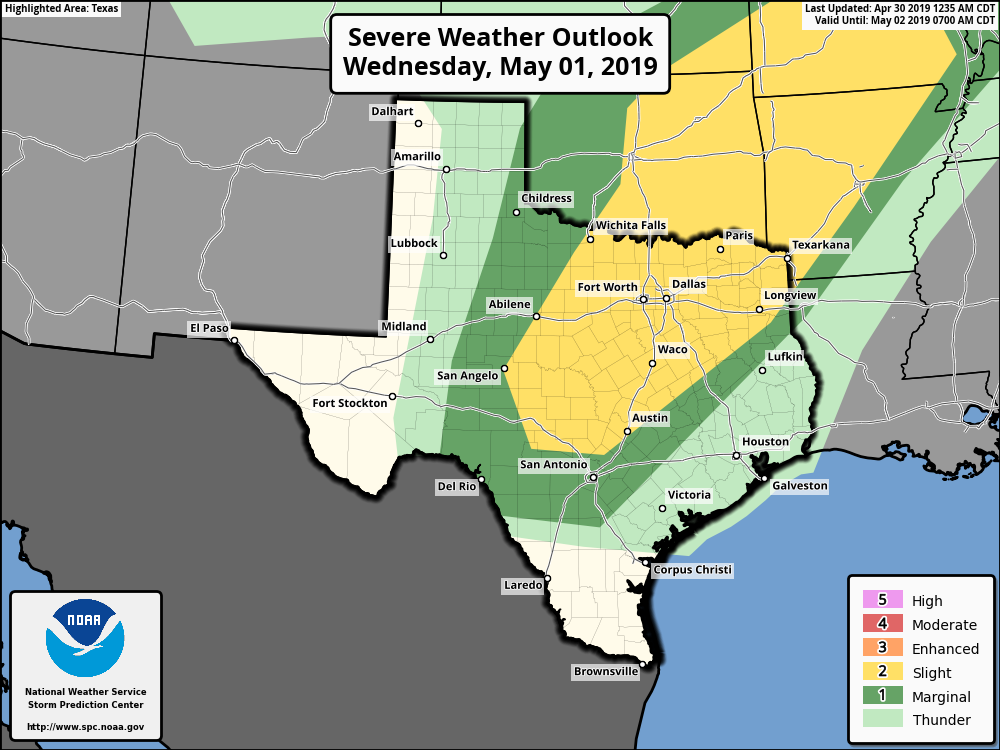 Wednesday and Thursday
These should be a pair of partly to mostly cloudy days. A cold front is going to be moving through north Texas, but it's going to stall before reaching the Houston area, and therefore any severe weather should remain to the northwest of the region (see the map from NOAA's Storm Prediction Center above). As a result, Houston and its surrounding counties will see only a 30 or 40 percent chance of rain each day, with perhaps a few tenths of an inch of rain in terms of accumulation. Highs will remain in the mid- to upper-80s.

Friday and Saturday
Somewhat better rain chances will arrive at the end of the week, as our atmosphere remains moist and a few atmospheric disturbances transit the area. Timing is tricky, but as of now the best time for rain likely will come later on Friday, or during the the first half of Saturday. But don't hold us to that—for now it's probably safest to broad brush 50 percent rain chances both days, with accumulations of 0.5 to 1.5 inches through Saturday evening. Highs will generally be in the 80s. Hopefully we can do a better job of nailing down the timing of the rain showers in future forecasts.
Sunday
At some point Saturday, probably, we should see a temporary clearing of skies due to higher pressure. This should bring a bit of sunshine to part of the weekend, and for now Sunday has the look of a pretty nice late spring day. We're likely going to see highs in the upper 80s with partly to mostly sunny skies, although that's not locked in yet.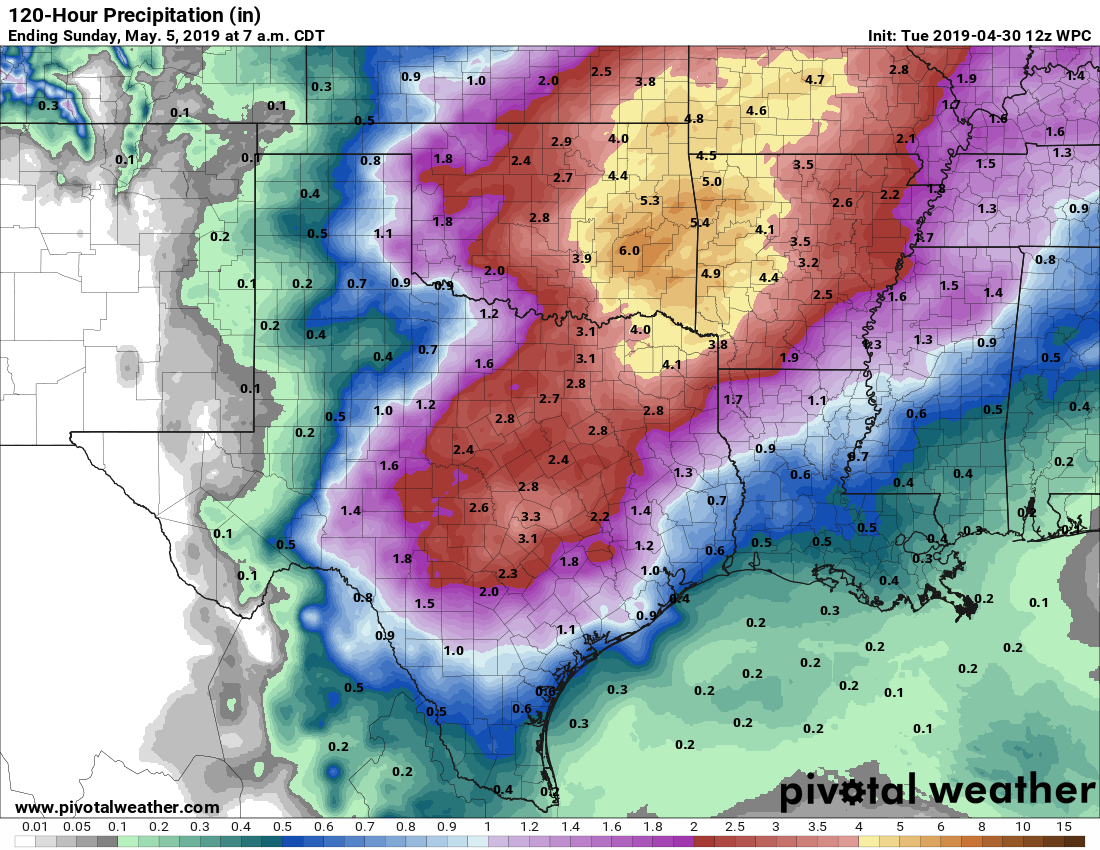 Next week
The reprieve won't last long, as a healthy chance of rain returns to the forecast early next week, with more low pressure and the potential for showers returning as early as Monday or, more likely, Tuesday.